MALAYSIAN superhero fans were jumping for joy in 2019 when they learned that Marvel was introducing a Malaysian Marvel character, Sun Bird, who has batik motifs on his vest and wields two keris.
But are there more Malaysian characters from the Marvel franchise?
Verdict: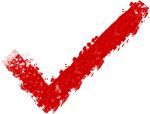 TRUE
For those who didn't know, rejoice, as Malaysia not only has one but two superheroes in the Marvel universe as well as several other awesome characters that deserve to be highlighted.
Sun Bird, who was mentioned earlier, is part of Warriors of the Sky, a team of Marvel superheroes created for the action role-playing mobile game Marvel Future Fight.
His faction of superheroes consists of Blue Dragon from Vietnam, War Tiger from Thailand and Shadow Shell from Taiwan.
Then we have Major Sybil Tan, also known as Kestrel. She is an accomplished Malaysian American pilot, physicist, engineer and astronaut. She also founded S.T.R.I.K.E.
Donning a very cool-looking modified S.H.I.E.L.D. exosuit, Sybil Tan has the ability to sense timeline splits and manipulate events to exploit them.
Using a Portal Cannon capable of generating portals and firing energy blasts, she made her first appearance in the Marvel Strike Force game, debuting on April 28, 2021.
Besides the duo mentioned, there are also other lesser-known characters who are from Malaysia or at least hinted to be.
In "The Punisher" (Vol. 2) issue #50 which was published in July 1991, a villain called Yo Yo Ng bested the anti-hero in hand-to-hand combat, using his yo-yo.
Unlike a typical child's toy, his weapon of choice is no deadlier if not more than a ninja's arsenal as it has blades around the circumference with the cable studded with diamond dust.
During the fight, Ng mentioned that Malay yo-yo masters can knock a cigar out of a man's mouth 10ft away, suggesting that Ng has a Malaysian background.
For non-superhero/villain characters, the "100th Anniversary Special of Avengers" #1, released in July 2014, introduced two characters namely Hilmi and Jebat who were tasked with defusing bombs in Kuala Lumpur left behind after the Badoon invasion.
"The Superior Foes of Spider-Man" issue #6, released in December 2013, introduced Malaysian sensation Demang Pendak, a famous pitcher for the New York Mets.
Now the real question is, will we get to see these Malaysian Marvel characters being introduced in the Marvel Cinematic Universe? Because that will truly be - Excelsior!
References:
1. https://www.gameinformer.com/exclusive-interview/2021/04/27/marvel-strike-force-director-on-working-with-marvel-to-create-an
2. https://www.marvel.com/articles/games/marvel-games-asian-pacific-american-heritage-month-may-2021-mobile-updates
3. https://marvel.fandom.com/wiki/Sybil_Tan_(Earth-TRN670)
4. https://marvel.fandom.com/wiki/Sun_Bird_(Earth-TRN012)
5. https://marvel.fandom.com/wiki/Yo_Yo_Ng_(Earth-616)
6. https://marvel.fandom.com/wiki/Jebat_(Earth-TRN421)
7. https://marvel.fandom.com/wiki/Hilmi_(Earth-TRN421)
8. https://marvel.fandom.com/wiki/Demang_Pendak_(Earth-616)
Subscribe now to our Premium Plan for an ad-free and unlimited reading experience!