CYBERCRIME in Malaysia has been steadily increasing since January this year, with a notable spike reported in July. Is this true?
Verdict: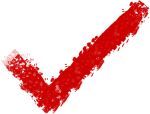 TRUE
According to an advisory sent out by the Malaysia Computer Emergency Response Team (MyCert) on Friday (Aug 19), there have been a total of 4,693 incidents reported since the beginning of this year.
July this year saw 931 cases reported to MyCert, a whopping 57% increase in monthly cases compared with 592 reported in January.
The majority of cases reported were for online fraud with 3,062 cases reported this year, followed by malicious code (650), intrusion (476) and spam (354).
The remaining 154 cases were for reported vulnerabilities, intrusion attempts, content related and denial of service attacks.
July had a massive spike in reported spam which saw 958% increase in cases from 27 cases reported in June.
The numbers given by MyCert are only of cases reported to the team so the actual figures are mostly likely higher.
MyCert operates the Cyber999 Help Centre, a public service that provides responses to computer security-related emergencies as well as assistance in handling computer abuses, hack attempts and other information security breaches.
The team - formed in 1997 under the auspices of the Communications and Multimedia Ministry - works closely with law enforcement and other relevant agencies such as the police, Securities Commission, and Bank Negara Malaysia.
It also partners with Internet service providers, other computer security incident response teams and foreign computer security initiatives.
References:
1. https://www.mycert.org.my/portal/advisory?id=MA-848.082022
2. https://www.thestar.com.my/tech/tech-news/2022/07/28/mycert-issues-alert-on-scammers-pretending-to-be-shopee-employees
3. https://www.thestar.com.my/Lifestyle/Family/Features/2011/11/09/Threats-on-the-Internet/
Subscribe now to our Premium Plan for an ad-free and unlimited reading experience!