THERE has been a spate of Facebook pages apparently set up by the Kenanga Group that offers "free" investment advice as well as ebooks.
Are these pages just scams?
Verdict: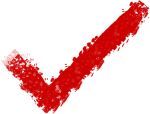 TRUE
According to a post on its official Facebook page, Kenanga Group has advised the public to be wary of scammers misusing its name.
In the post, it reminded the public that it does not offer free books, ebooks, investment advice or send out invites to join WhatsApp groups.
It urged those who had received such messages or happened upon such pages not to respond and to report it immediately.
Kenanga added that proper investments take time to produce results and always come with risks. It also urged investors to do their own due diligence before jumping into any investment.
References:
Subscribe now to our Premium Plan for an ad-free and unlimited reading experience!