Thanisya Rethina Naidu has big dreams for her age and her recent achievement may well put her on her path to success.
Recently Thanisya, 10, etched her name in the Malaysia Book of Records (MBR) for being the youngest person to release a Tamil single on the popular video-sharing platform YouTube.
"I feel very happy and proud of my achievement. My teachers, friends and family members are proud that I have made my way into the MBR. It's a big achievement, and I'm so excited," said Thanisya in an email interview from Kota Kemuning, Selangor.
Thanisya with her Malaysia Book of Records certificate.Her single Paravai Pol (Like A Bird) was recorded last September and uploaded on YouTube in March. The song is dedicated to children who are fascinated by technology and aims to re-establish their connection to the simple joys of life such as nature, technology and music.
"I have always wanted to release my own song after watching many talent shows on TV. My mother constantly motivates me too. So when Malaysian composer/musician Ashok Kumar approached me and offered me the opportunity to release a single, without thinking, I said yes," said Thanisya, who studies at a private school in Subang Jaya, Selangor.
The song was penned by Ashok and produced by Infinite Musical Studio in Shah Alam, Selangor.
Thanisya said the recording and production processes were significant moments for her. Her biggest challenge was tackling the melody and high notes in the song.
"Certain lines of the song were difficult, but I managed it well. It was a memorable day as that was the first time I entered a recording studio. I truly enjoyed it and look forward to more recordings in the future. My composer and teacher said I did well for a first timer."
Thanisya began learning sangeetham (vocal music) under the guidance of homegrown vocalist Sharmila Sivaguru when she was four. Through her dedication and weekly classes, Thanisya has honed her vocal skills and has had the opportunity to perform on stage, sharing her love for music with audiences.
When asked about her daily practice routine, Thanisya said: "Singing brings me happiness. I love to attend sangeetham lessons each week. I practise for 30 minutes every day. I don't feel tired because I love to sing."
South Indian Carnatic vocalist Sid Sriram and Canadian singer Justin Bieber are among Thanisya's favourite singers who inspire her. Besides singing, she enjoys dancing (both traditional and modern), practising yoga and playing the piano in her free time.
To maintain her vocal health, Thanisya follows a strict regimen, avoiding ice water, carbonated drinks and sweet beverages.
Under the guidance of her teacher Sharmila (left), Thanisya began learning sangeetham (vocal music) when she was four.
"I drink milk, a chocolate malt beverage and plain water. I occasionally take honey and lemon water," she said.
Looking ahead, Thanisya has ambitious plans in the field of music.
"I would like to come up with my own album and another single on Carnatic music. I do like to sing English songs too, if I get the opportunity."
Her talent, dedication and unwavering passion for music is a testament to the limitless potential of the younger generation, reminding everyone that dreams can be achieved at any age.
"Be consistent with your practice, listen to your teacher, and allocate time every day for singing even if it's just 15 minutes. Showing dedication and putting in the effort will attract positive energy from the universe. Always dream big," said Thanisya.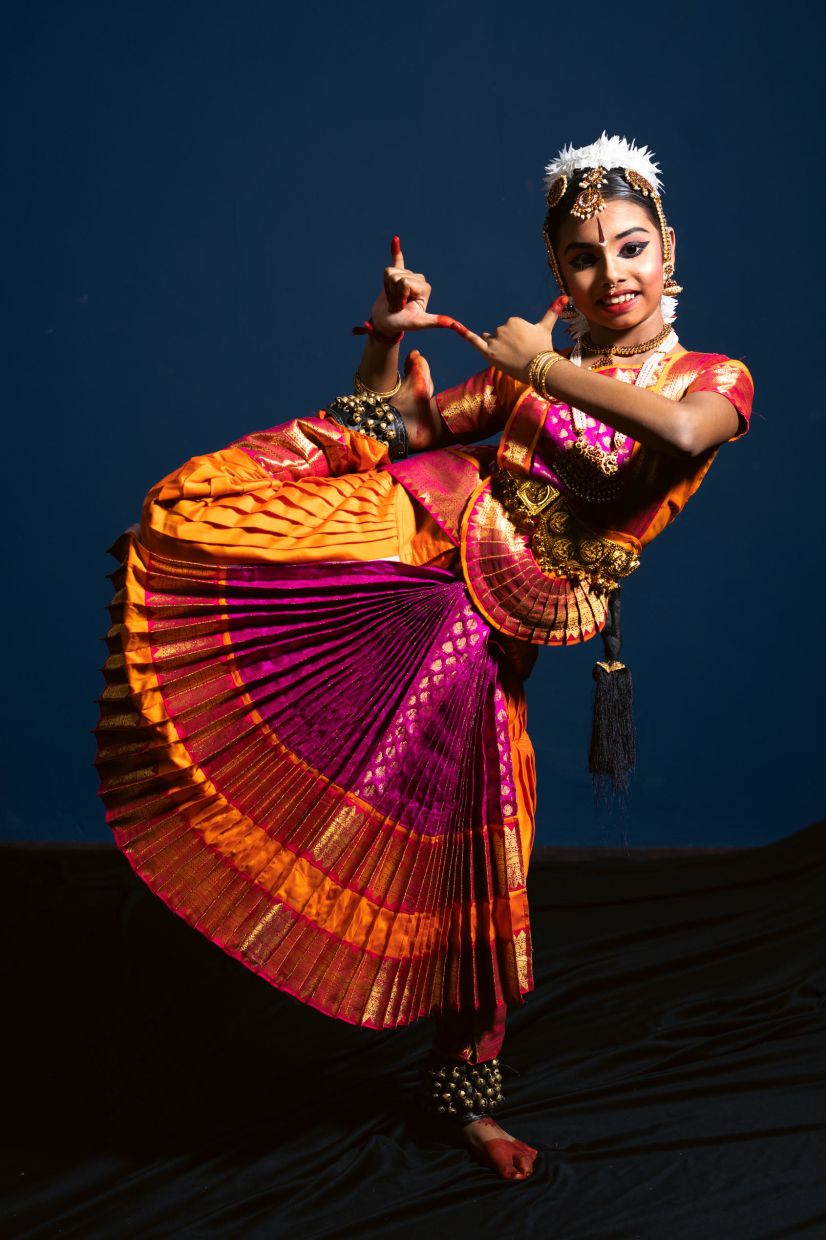 Showing dedication and putting in the effort will attract positive energy from the universe, says Thanisya.Her parents, teacher Yogeswary Moorthy, 40, and businessman Rethina Naidu, 44, are proud of their only child's achievement. Yogeswary says her daughter is a hardworking and determined child.
"She will never give up until she completes her tasks perfectly. Her future plan is to pursue sangeetham in-depth and release a Carnatic song. And her ambition is to become a successful lawyer. She is open to more opportunities and collaboration to work together to share her love for the arts."
Her YouTube video has captured the hearts of many netizens, earning her recognition and admiration. @malinijeyaraj3892 said: "Sweet voice from an inspiring young angel. Keep striving, you're awesome!"
@manimala7393 commented: "She impresses everyone with her melodious voice."
Talented Thanisya
---
Subscribe now to our Premium Plan for an ad-free and unlimited reading experience!