Oscar winner Tan Sri Michelle Yeoh is having a blast at Cannes Film Festival over the weekend from the looks of it.
In an Instagram posted by trade publication Variety, the 60-year-old Malaysian actress can be seen dancing the night away with fellow Oscar winner Brie Larson at Kering Women In Motion Dinner at the French Riviera.
And Yeoh can sure command the dancefloor!
Earlier in the day, the Everything Everywhere All At Once actress spoke at Kering Women In Motion where she reminisced the first time she came to Cannes for the film festival in 2020. It was for the premiere of Ang Lee's wuxia flick Crouching Tiger, Hidden Dragon.
While the film was a success (earning more than US$200mil worldwide) and was nominated for 10 Oscars, Yeoh said the Asian actors featured in the movie was not recognised for their work. Hollywood wasn't ready yet, she felt.
"There were so many great Asian, Chinese movies that came out at that time.
"But if you look at all the films that get nominated here in Cannes and get awards, very rarely, especially at the Oscars...they would nominate best director, best film, everything.
"You wonder how do you get there without the actors? So, it seems a little odd," she said.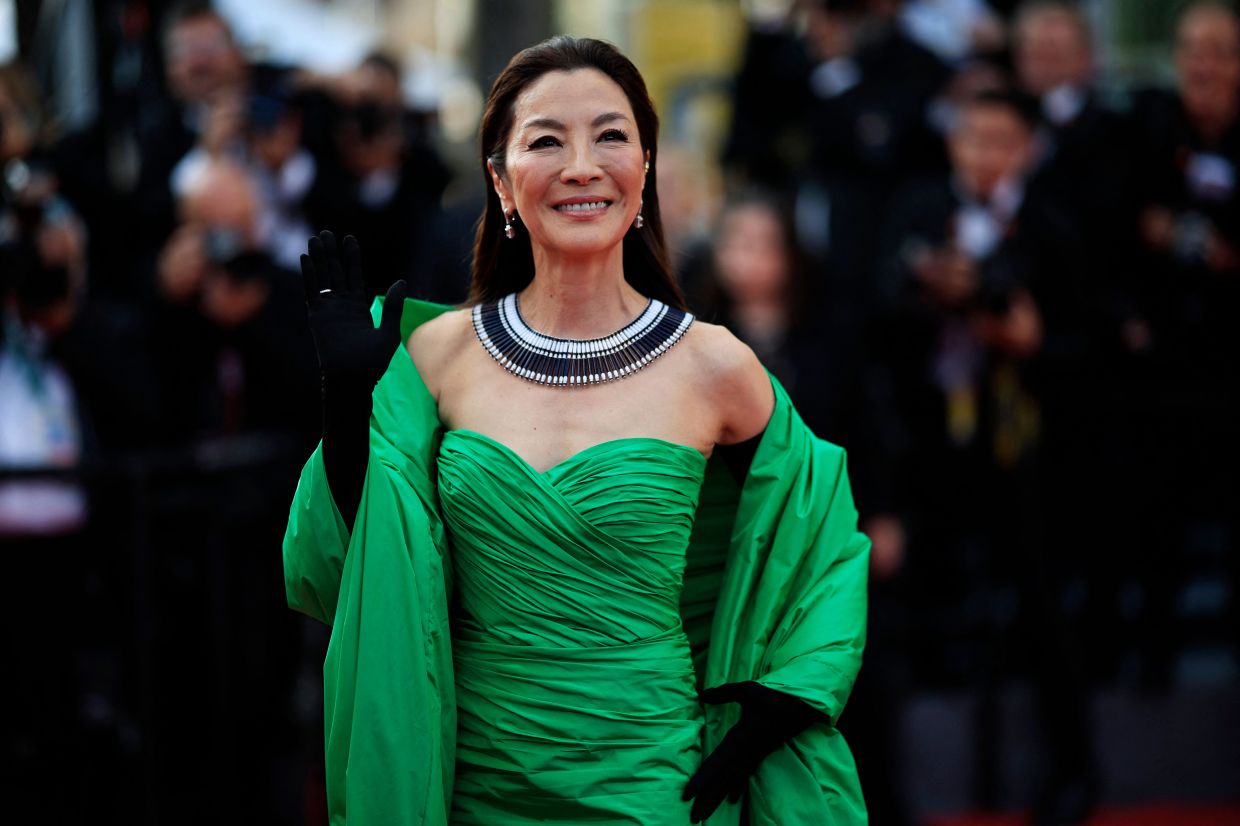 Michelle Yeoh arrives for the screening of the film 'Firebrand' during the 76th edition of the Cannes Film Festival in Cannes. Photo: AFP
But it is a different story now, especially with Yeoh's historic Oscar win for Best Actress in March this year. She became the first actress of Asian descent (and second woman of colour after Halle Berry) to clinch the award.
Now, the Ipoh-born star said she's getting scripts that are not necessary written for Asian only.
"The best thing that has happened is I receive a script that doesn't describe the character as a Chinese or Asian-looking person.
"We are actors. We are supposed to act. We are supposed to step into roles that are given to us and do our job as best we can. That, for me, is the biggest step forward," she said.
As for a sequel to her award-winning multiverse movie Everything Everywhere All At Once, Yeoh dismissed the idea.
"There's no sequel. We would just be doing the same thing," she told Variety in a separate interview.
Michelle Yeoh poses for photographers upon arrival at the Kering Women In Motion Awards in Cannes. Photo: AP
Subscribe now to our Premium Plan for an ad-free and unlimited reading experience!