BUILT on a promise of love, Bar Roca started out as a wedding day musing of Martin Jacks to his bride Annie and has since become a thriving neighbourhood watering hole.
Just off the Sprint highway and prominently positioned at the corner of Jalan Setiapuspa, Bar Roca is an ideal pit stop to escape the weekday rush-hour traffic.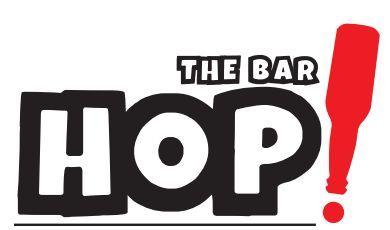 Aside from its optimal location, Bar Roca has a lot going for it from its comfortable, unpretentious finishings to its menu of delicious comfort pub grub.
This neighbourhood pub is a reflection of the lifetime of F&B experience that Annie brings to the outlet.
"F&B has been in my blood as my dad was a shareholder of the very popular Longhorn Country and Western Bar in Damansara Utama when I was four years old. When I was in my pre-teens and teenage years, my mum and stepfather owned Jewel of the North in Batu Ferringhi, Penang," said Annie.
Annie worked closely with her husband and her uncle, John, on Bar Roca's menu.
Uncle John's Special Mutton Curry.
Fans of Jewel of the North will be delighted to know that the famed Spanish Garlic Prawns (Annie's favourite dish) lives on at Bar Roca.
Bar Roca's other favourites include Uncle John's Special Mutton Curry (Martin's pick) and the unbelievably cheesy Roca Burger.
"Our burger patties are all freshly prepared in house," Annie said, allaying concerns the health conscious may have about indulging in burgers because of processed meat.
Open seven days a week and serving up family-friendly favourites for breakfast on the weekends, Bar Roca has several drinks on the menu which are sure to please those looking for a little weekend indulgence.
Annie's Bananarama is a notable number worth trying. It's a boozed-up version of a banana smoothie that makes for a good afternoon treat.
If you prefer something a little less sweet, then opt for the house speciality, the Coronarita that blends a frozen margarita with an overturned can of cool, crisp Corona beer.
In case you're wondering, Happy Hour starts at 11am when Bar Roca opens its doors and goes on till midnight – after all, the bar is famous for its "Happy Hour All Day Every Day" policy.
If you've got little ones in tow, then nurture their altruism by ordering some caffeine-free Bloom Tea as 10% of the proceeds go to the Little Hands Big Hearts charity initiative by kids for kids.
But, if you're tough to please, take on Team Bar Roca's declaration on the menu: "If there's something you fancy, but don't see it on our menu, let us know and we'll do our best".
Bar Roca
1 Jalan Setiapuspa, Medan Damansara, Kuala Lumpur
Tel: 03 2011-5252
Business hours: 11am-midnight, daily
This is the writer's personal observation and is not an endorsement by StarMetro.
Subscribe now to our Premium Plan for an ad-free and unlimited reading experience!