HONG KONG (SCMP): There is no doubting Hong Kong's reputation as the world's most expensive city to own a house in. But halfway across the world in the town of Mussomeli, in central Sicily, residents are selling abandoned houses for €1 (US$1.12) each.
People may see it as a cruel joke, but Valeria Sorce, a property agent in Mussomeli told the Post that more than 100 houses in the town's old quarter were indeed being sold as advertised on the website, www.case1euro.it.
"All houses – big and small – are on sale for €1," Sorce said, adding that some of the houses were as large as 300 square metres (3,229 square feet).
According to a Demographia International Housing Affordability Study from January, a family would on average need to save up for 21 years without spending a single dollar to afford a home in Hong Kong.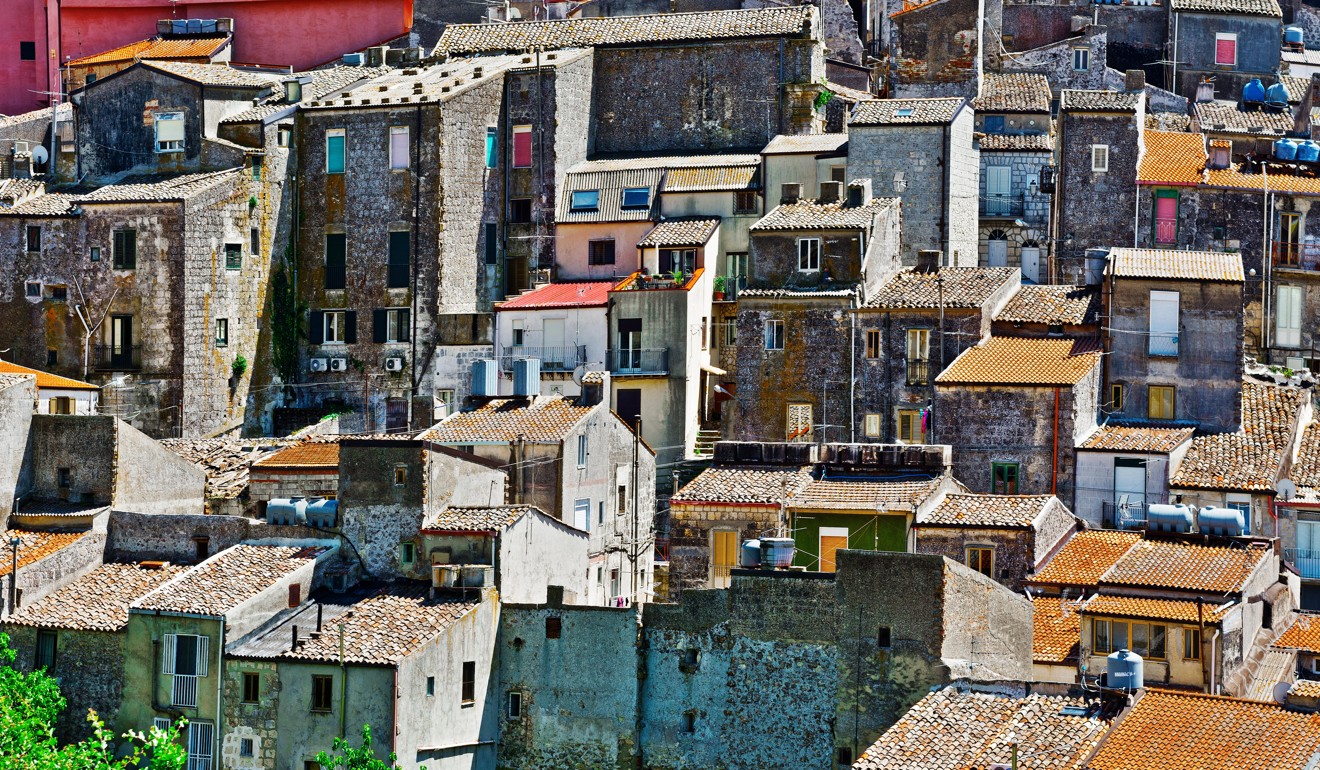 Sorce said that the owners had moved to a newer part of town and did not wish to pay annual property taxes for the abandoned homes that could top €350 (US$392) for a 100 square metre (1,076 square foot) abode.
Many small towns in Italy are emptying out rapidly as residents move to work and settle in cities.
Because of this growing phenomenon, many of them have adopted measures to attract more residents.
China's millennials look to pool savings as property soars even further out of reach
Gangi, another Sicilian town, began giving away homes for free in 2015, on the condition that buyers redevelop the property within three years.
The actual cost of owning a house in Mussomeli, a predominantly Catholic town, will eventually rise as the buyer will also have to pay other fees, which may range between US$4,000 and US$6,450, according to reports.
There are other riders too. Reports say that anyone buying these abandoned homes has to renovate it within three years or lose their deposit of some US$8,000.
According to Sorce, the town's municipality has yet to decide whether any deposit was required to buy a house. But she did say that buyers would have to bear the cost of refurbishing homes, which could range anywhere between €20,000 and €100,000 (US$22,398 and US$111,989).
Chinese property buyers flock to Thailand during condominium glut
"It is not a ghost town; we have hospitals, schools and even a big Lidl supermarket here," she said. "There are pubs and restaurants; you can find a lot of things to do. This is a peaceful and quiet town. You can relax here."
The agent said many foreigners already own houses in Mussomeli, including Americans, Britons, French, Belgians and Australians.
"We have a Chinese resident here, but he's a long-time resident because he works here," Sorce said, adding that she does not typically receive many inquiries from Chinese buyers.
"We once had South Koreans visiting our town and taking a look at the houses but they did not buy in the end." — South China Morning Post
Join our Telegram channel to get our Evening Alerts and breaking news highlights