AFTER months of speculation, it is now finally clear – Finance Minister Tengku Datuk Seri Zafrul Abdul Aziz looks set to contest in Selangor as a Barisan Nasional candidate in the coming general election, which is expected to be called soon.
Tengku Zafrul will attend the Selangor Barisan convention on Sunday and will be expected to join his colleagues in the coalition's blue uniform for the first time.
Although he is a known Umno member, the 49-year-old former banker has never been active and has stayed away from politics.
Following his appointment as the finance minister, he has been cautious in ensuring he does not take any political positions.
He kept to his role as a senator and a technocrat, picked to carry out his professional duties, like former FM Tan Sri Abdul Wahid Omar, who was also a banker.
ALSO READ: Zafrul skips around Kuala S'gor candidacy talk
But now he has received the endorsement of Umno's top leaders to contest a parliamentary seat in Selangor, the richest state in the country.
It is most likely that if given the green light, Tengku Zafrul will contest the coastal seat of Kuala Selangor, located on the north-western side of the state and just 70km from Kuala Lumpur.
He has been making many visits to the constituency, which has caught the attention of the media.
But he fends off the speculation; when asked if he had eyes on Kuala Selangor, Tengku Zafrul recently replied: "My ministry is not only zooming in on Kuala Selangor but also others.
"My focus has always been, and still is, the Finance Ministry. I was also in Shah Alam, Kuala Lumpur and Sepang. I am not only coming to Kuala Selangor."
ALSO READ: Heavyweights for Selangor
Selangor Umno chief Tan Sri Noh Omar has openly endorsed Tengku Zafrul's candidacy, describing him as a heavyweight and a credible candidate.
Besides his impeccable academic background in economics, accounting and management from the University of Bristol and University of Exeter, he also has a second Masters Degree from the prestigious Tsinghua University in Beijing, China.
With talk that he will spearhead Umno's charge to regain Selangor from the PKR-led state government, some Umno leaders privately suggested that he should contest a Federal and state seat.
Likewise, they say Umno deputy president and Negri Sembilan Umno chief Datuk Seri Mohamad Hasan should do the same, as the fight in GE15 will be unprecedented at all levels.
ALSO READ: Does Zafrul need a crutch to win?
"It is no longer business as usual. We cannot continue the same way as previously because GE15 will be a tough one," said one Umno supreme council member.
Despite Tengku Zafrul's lack of political experience, it will, ironically, be the best reason for him to lead the battle as Barisan needs fresh faces with solid credentials.
The ageing Selangor Barisan leaders look jaded and unappealing to the demanding urban Selangor electorate, which has been anti-establishment. Selangor has been held by the opposition Pakatan Harapan coalition for three terms since 2008.
"Over the last 30 months, Tengku Zafrul, who has a large following on social media where he is known as an urbane and moderate personality, has managed to build bridges across the political divide," Singapore's Straits Times reported.
It said that Tengku Zafrul's tenure at the Finance Ministry "has so far seen a more consultative approach to policy making, with multiple engagements with the business community, professional class, trade unions and politicians, despite scepticism by Umno's senior figures who are more comfortable with 'government knows best' decision making."
He is at ease with opposition leaders and certainly Tengku Zafrul's close relationship with the country's royalty helps as the Rulers play a major and decisive role including even the choice of Mentri Besar, as in Selangor. Tengku Zafrul himself is of royal blood and he understands and navigates the powerful palaces best.
His challenges will be the various Umno "warlords" in the state who would also jostle for a chance to contest in GE15 as well as Parti Pribumi Bersatu Malaysia.
He was appointed to the coveted FM post by Bersatu president Tan Sri Muhyiddin Yassin when he took power in March 2020 following the collapse of the Pakatan Harapan government.
But as word leaked out of the major announcement of Tengku Zafrul's candidacy, it has generated a lot of excitement and interest – which is what Barisan wants.
It won't be a walk in the park for Tengku Zafrul who may find realpolitik to be rough, but it will surely be a baptism of fire for him soon.
Dislodging the Pakatan government will not be easy but certainly by having Tengku Zafrul in the ring, Barisan has provided a fresh impetus and a realistic chance in its battle to wrest back the state. Sometimes, it helps to play the underdog, too.
Subscribe now to our Premium Plan for an ad-free and unlimited reading experience!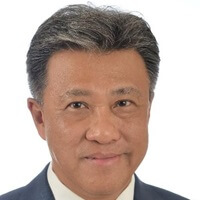 Wong Chun Wai began his career as a journalist in Penang, and has served The Star for over 35 years in various capacities and roles. He is now group editorial and corporate affairs adviser to the group, after having served as group managing director/chief executive officer. On The Beat made its debut on Feb 23 1997 and Chun Wai has penned the column weekly without a break, except for the occasional press holiday when the paper was not published. In May 2011, a compilation of selected articles of On The Beat was published as a book and launched in conjunction with his 50th birthday. Chun Wai also comments on current issues in The Star.