PUTRAJAYA: Malaysians should liven up Malaysia Day by celebrating it wherever they are, says Deputy Prime Minister Datuk Seri Dr Ahmad Zahid Hamidi.
"Even though the event will be held in Kuching, Sarawak, we in the peninsula, especially in Putrajaya, are obliged to celebrate this day with the same spirit as the people in Sabah and Sarawak," he said when closing the Rural and Regional Development Ministry's Kembara Merdeka Desa Madani programme here yesterday.
Futuristic fusion: A performance depicting the soul of Malaysia at the dry run of the national-level Malaysia Day celebrations in Kuching, Sarawak. — ZULAZHAR SHEBLEE/The Star
Ahmad Zahid, who is also Rural and Regional Development Minister, said the entire community should show the spirit of patriotism and commitment to livening up Malaysia Day.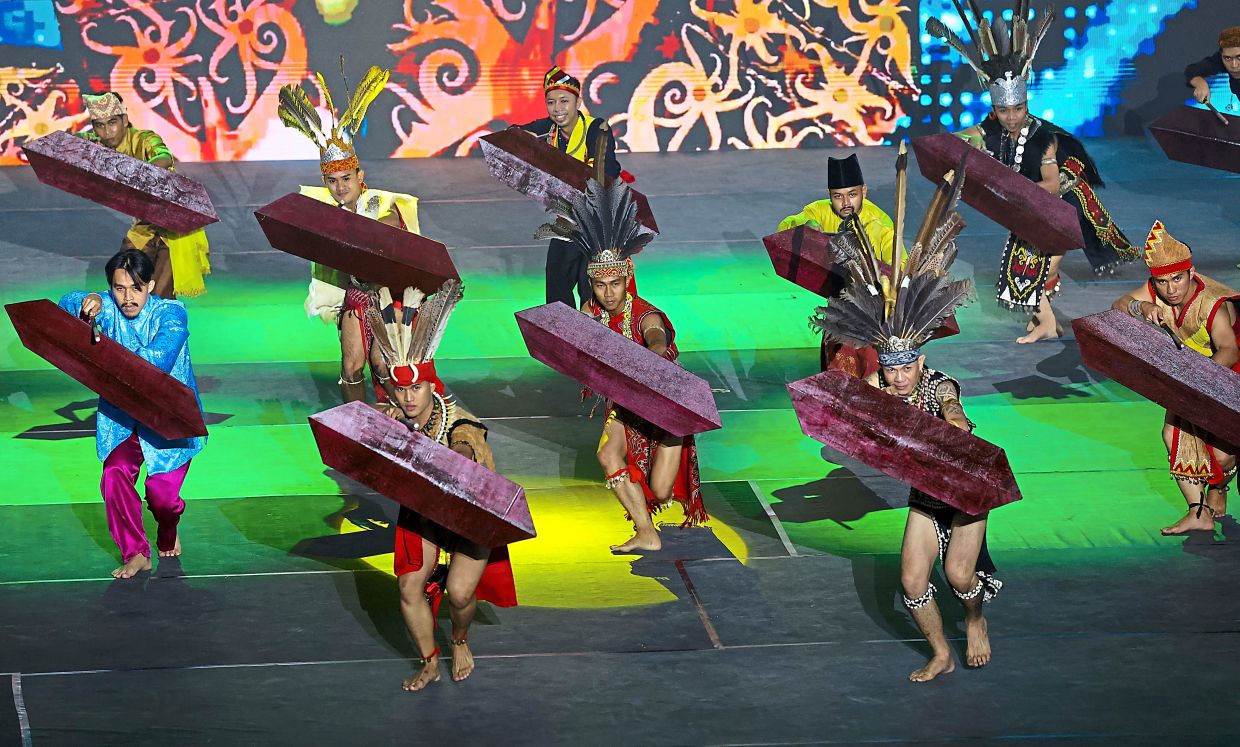 Graceful steps: Dancers from Peninsular Malaysia, Sarawak and Sabah at the dry run of the Malaysia Day celebrations. — ZULAZHAR SHEBLEE/The Star
"The celebration is not only to foster the spirit of patriotism but it can be the best platform to strengthen unity in this country," he said.
Ahmad Zahid said the ministry would hold the convoy every year to revive the spirit of independence among its staff and Malaysians.
Colourful showcase: Troupes performing at the dry run of the Malaysia Day celebrations to be held at the Indoor Stadium in Kuching. — Bernama
"The programme is a manifestation of igniting the patriotic spirit among the community, especially in rural areas, in conjunction with the National Month celebration," he said. — Bernama
Subscribe now to our Premium Plan for an ad-free and unlimited reading experience!