EACH time Kuala Lumpur City Hall (DBKL) demolishes an illegal extension, the cost can easily go up to RM20,000 or more, depending on the size of the site, manpower and logistics required to carry out the job.
"Usually the cost is between RM15,000 and RM20,000, but if we need a huge crane, tractors and backhoe, then it can cost more," said a senior officer from the Enforcement Department.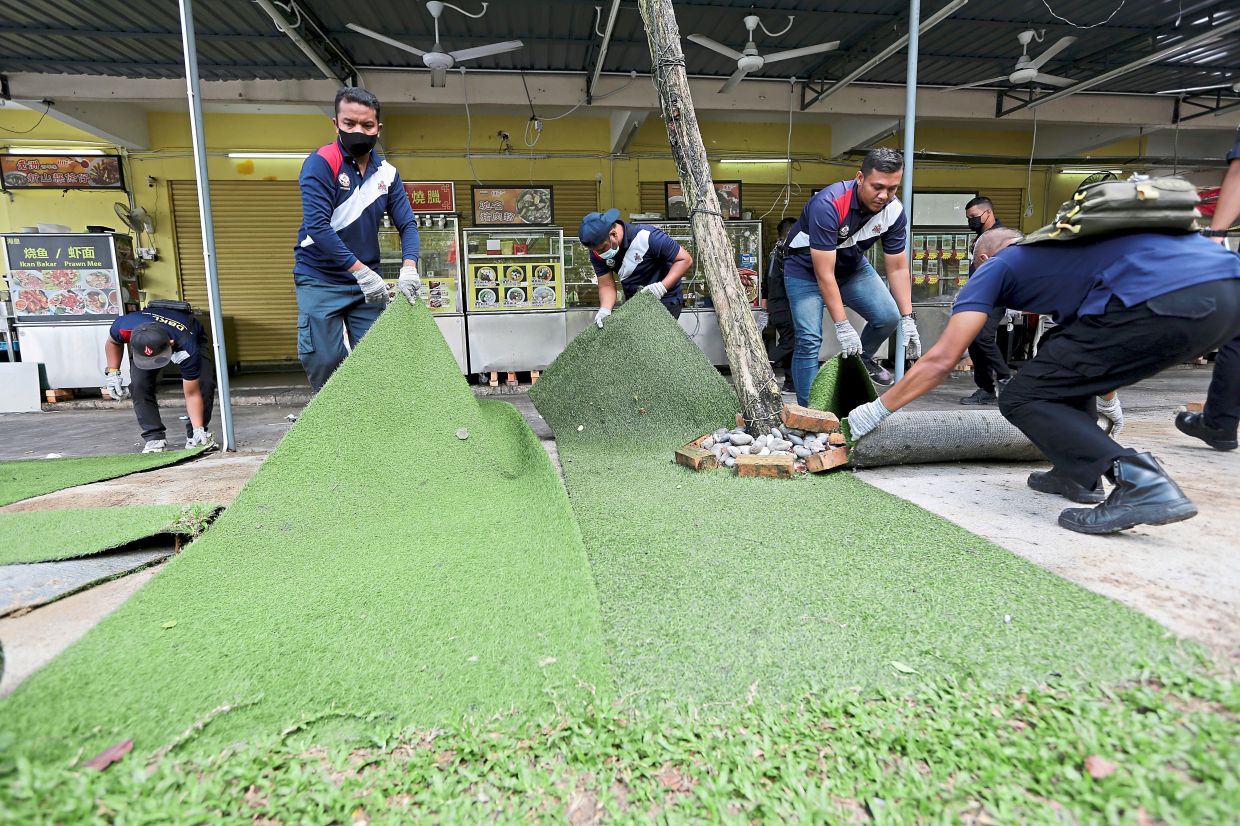 DBKL staff removing artificial grass that was placed by a restaurant owner on public road.
"It takes a lot of work for a demolition order. We need to get all the relevant departments involved, from traffic, building services, mechanical and electrical, licensing, legal as well as police and TNB on standby," he said.
"Owners will be notified to remove it themselves before we schedule a demolition. If they refuse, they have to bear the cost if we do it," said the officer.
He added that for those who refused to pay the demolition cost, DBKL would open an investigation paper and the case would be taken to court.
Last year, about 25 demolition exercises were carried out in Kuala Lumpur.
In a recent demolition of an illegal structure at a restaurant in Taman Shamelin Perkasa, the exercise took over four hours and about 50 officers to dismantle, demolish and confiscate items.
The illegal structure was built over a five-foot way and had encroached over a public drain and pedestrian walkway.
Despite numerous notices issued to the restaurant owner during the past few months, the owner failed to remove the obstructions.
"He had installed awnings as well as huge exhaust fans outside the premises and placed stalls along the five-foot way covering the main drains to maximise space inside his restaurant.
"He also installed artificial turf on the public walkway, with fluorescent light and a barbecue pit, which are all obstruction offences under Section 47 and Section 70 of Street Drainage and Building Act 1974," said an officer at the site.
Subscribe now to our Premium Plan for an ad-free and unlimited reading experience!