When it comes to solo travelling, many still think that it is something that women should not do as it is a dangerous pursuit. However, senior account executive Michelle Chang, 27, thinks otherwise.
Chang says the reason that the idea is so frowned upon is largely due to the stereotype that women are not capable of protecting themselves.
"I know that these people (the ones who do not think women should travel solo) mean well, but this negative perception of solo travelling should be re-addressed. Just because we are women, that doesn't make us less competent.
"People assume that being a woman puts us at a higher risk (of being in danger) and that we should always move around in a group or at least, with a male companion," she says.
The negative labelling of women being the "weaker sex" has conditioned many of us to be extra careful and vigilant at all times. Chang says if a person intends to harm you, they will, whether or not you are alone or in a group.
"We've heard countless stories of people disappearing even when they are travelling in groups," she adds.
That said, though, women (and men) would still need to take the necessary measures to prevent us from falling prey to scams, attacks, threats and other dangers.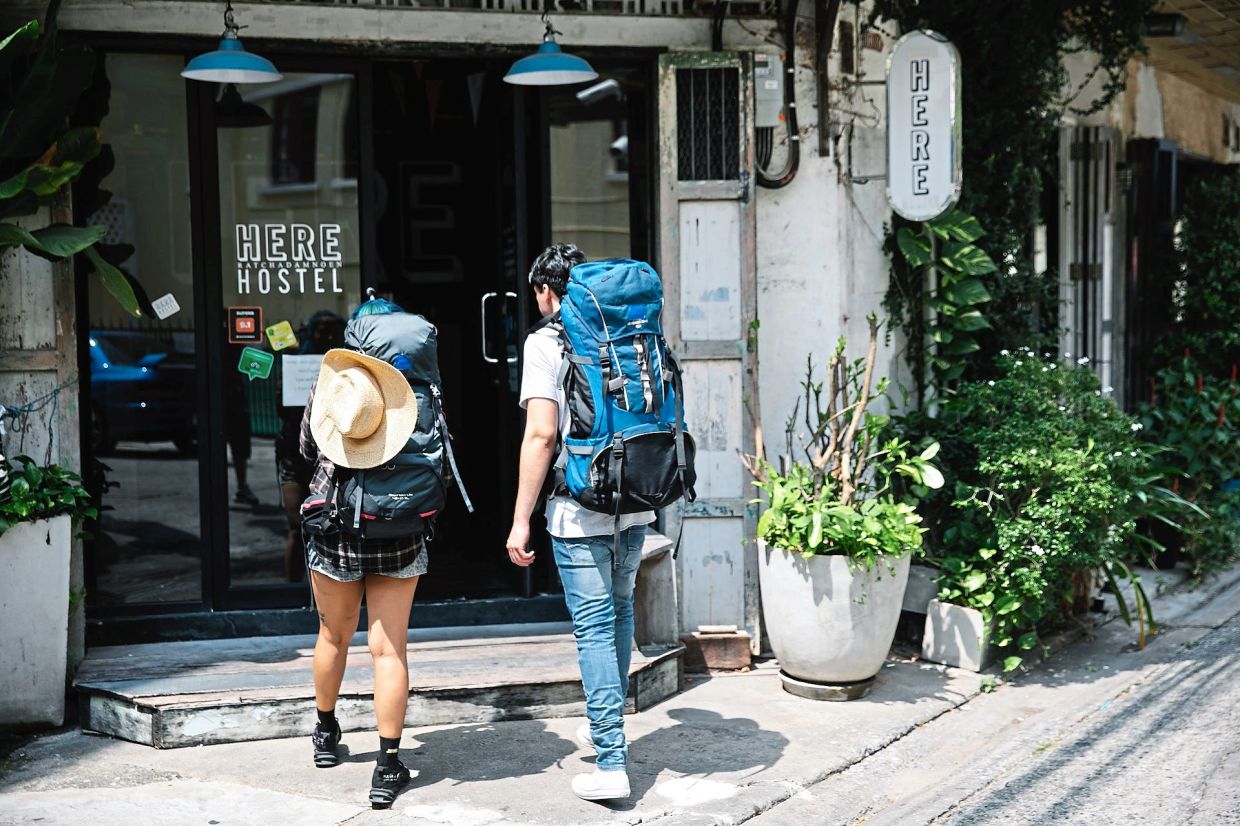 In the past, budget hotels and hostels were usually deemed 'dirty', but today there are so many good and safe options to choose from in many destinations. — GEORGE PAK/Pexels
Chang believes it is important to do a bit of research on a destination before visiting on your own, and let your friends and family know of your whereabouts.
"When I'm on the road, I'm constantly on the alert. I never let my guard down because if you're not cautious of your surroundings, you can't protect yourself.
"I would do some research and find out, if I can, every possible detail about the place I'm heading to, especially on social media platforms like TikTok and Facebook, or whatever I can find on Google. Having enough information at my fingertips, allows me to mentally prepare myself for unforeseen circumstances and avoid unpleasant encounters.
"Knowing someone who's familiar with the place is also a plus," she notes.
Another thing Chang looks out for apart from personal safety is the cleanliness and safety of the accommodation she chooses.
"Having a hygienic place to sleep in for the night is important. The bed and the toilet have to be clean! I've had bad experiences before where there was bad odour coming out from the bathroom in some of the places I stayed in. There were also stains on the bedsheets!" Chang reveals.
While budget accommodations have improved over the years, there are always places that just ... can't be bothered. Remember to go through booking apps like Agoda, Booking.com and Traveloka, and read the latest reviews (reviews on Google are also helpful) of where you want to stay. If a hostel or budget hotel has official social media pages then you may want to check out the reviews there too.
Subscribe now to our Premium Plan for an ad-free and unlimited reading experience!