The last thing Beatrice Balakrishnan wants on a holiday is to be in a tour bus with 40 other strangers. Going through the pandemic has made her wary of crowds – and by extension, mass tourism.
That's why Beatrice, 32, would rather plan trips – either for a solo venture or with loved ones – herself, without engaging in the services of a travel agent or agency. By planning her own vacations, she has more control over her environment, and social interactions.
"I still have trust issues when it comes to travelling with strangers," Beatrice says with a laugh. She adds that planning her own holidays also ensures more flexibility in her itinerary.
"In a way, I feel safer when I travel on my own or with people I know. Besides, I don't like to follow a fixed itinerary. I like to travel at my own pace. There are days when I want to sleep in at the hotel instead of going out on tours early in the morning," she says.
Beatrice is an example of a free independent traveller (FIT in the industry, or sometimes also known as "fully independent traveller"). Typically, these travellers design and arrange their own travel plans.
FITs are the opposite of mass tourists, in the sense that they usually avoid fixed group tours. They also usually don't purchase travel packages or follow schedules set by tour companies.
(There are instances, too, where some FITs engage travel agents for more customised experiences, especially when it involves destinations that are not really FIT-friendly.)
Many travellers prefer to holiday in small groups of family and friends amid the pandemic. — MATHEUS FERRERO/Unsplash
As the world steadily moves towards the endemic stage, experts say this group of travellers is currently on the rise.
According to one research, travellers globally are opting for independent or small-group travels to manage Covid-19 risks.
The study, The effects of (the) Covid-19 pandemic on tourist travel risks, and management perceptions, reveals that travel movement has become more selective. Thus, independent travel is crucial.
Tourism Malaysia, through its Strategic Marketing Plan 2022-2026, also addressed the rise of FITs.
The government agency noted that it expects the travel sector in the country to move away from mass tourism and towards more flexible, experiential and individualistic trips.
On the rise
Meanwhile, online travel platform Traveloka, based on its internal data, has observed an incremental trend in flight, hotel and attraction bookings among Malaysians.
Between January and April 2018, when there were no border closures or global travel restrictions, 75.45% of airport transfer bookings were from solo travellers. For the same period this year, despite most borders not being fully opened until April 1, airport transfer bookings for solo travellers was at 96.35%.
There was also an incremental trend in flight and hotel bookings for small groups of up to four people.
Hotel bookings for groups of up to four stood at 2.13% between January and April this year. This is a marked increase compared to the 0.95% of total hotel bookings for the same period in 2018.
Flight bookings for groups of up to four pax between January and April this year was at 29.06%, compared to 28.86% for the same period in 2018.
The data supports the hypothesis that more travellers are planning their own itinerary, says Traveloka Malaysia country manager Angelica Chan.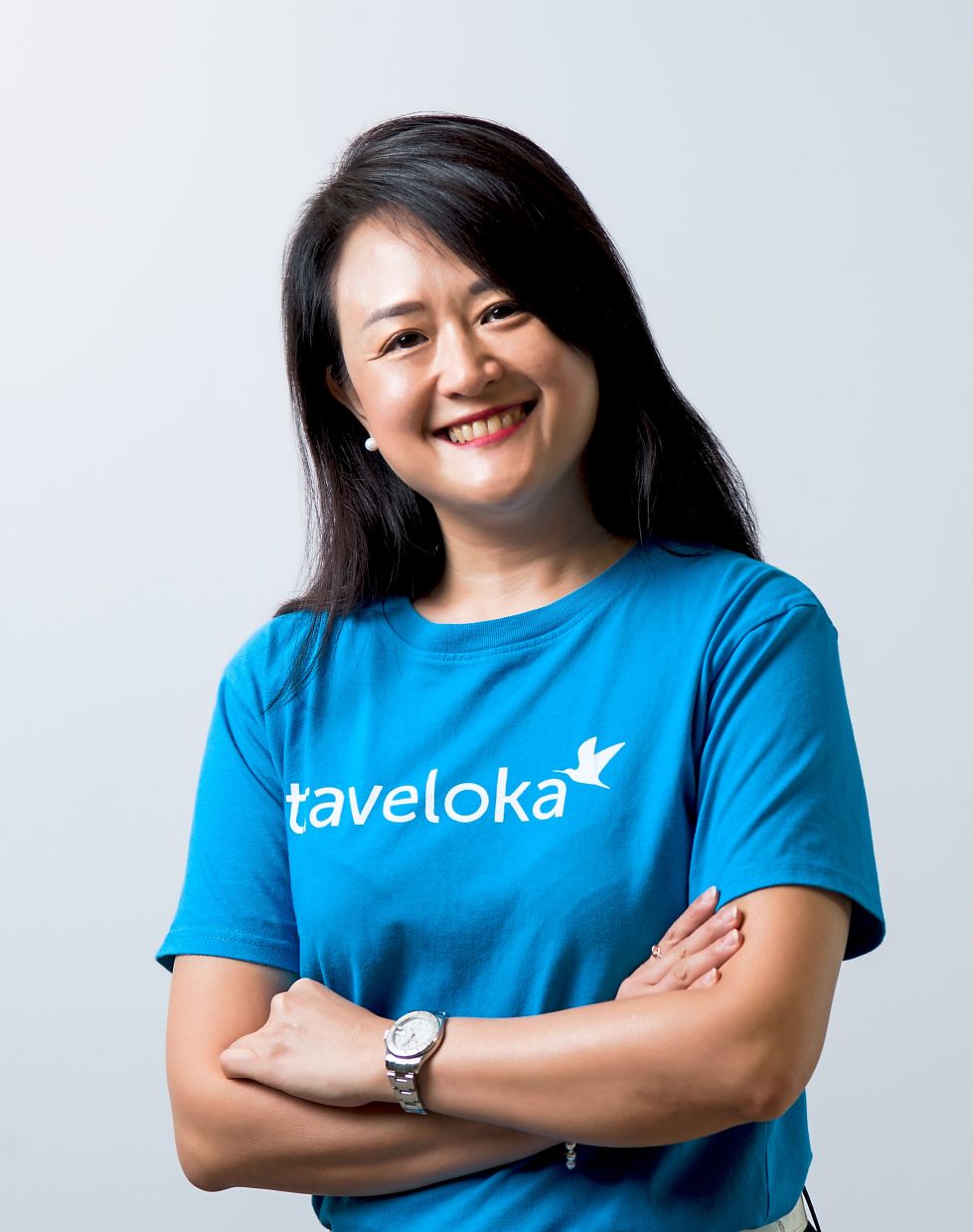 Chan says more travellers are planning their own itineraries. — Travelokaa"An increase in airport transfer and attraction ticket booking rates, especially in solo and small groups of up to four pax, led us to believe that travellers are planning their own itineraries instead of relying on itinerary and logistic arrangements provided by tour service providers.
"We are not discounting the appeal of large group tours. However, solo and small group travel segments definitely deserve attention post-lockdown," she says.
The motivations for the growth of the FIT trend, according to Chan, is multi-pronged. A major factor is digital literacy.
"Two years of lockdowns had accelerated and trained online purchase habits. This includes aspects such as purchasing travel-related products.
"As this trend grows, service providers see more appeal in going digital and create more digital products available to make it very convenient for FIT to happen," she explains.
Traveloka, on its part, has a superapp that makes travel booking seamless. The company also leverages on its strong network of tourism partners and 40 million monthly active users to analyse real-time trends.
One of these trends is the strong appreciation for time and space among travellers – be it with one's self or with loved ones.
"Malaysians may have also learned to appreciate their time alone or with a small group of family and friends with the awareness they gained from social distancing campaigns over the last two years," Chan says.
If anything, FITs have full control of their time.
"The biggest advantage is flexibility. One is not bound by a fixed schedule. This means that the traveller's travel plan is open and he/she is able to enjoy as much or as little time as they wish at a single location.
"Take a group of four family members for instance. If they end up in a location which they feel offers a great bonding experience and would like to spend more time together at that location, they would be free to do so.
"However, had they travelled in a guided tour, they would have had to proceed to the next destination on the itinerary together with the rest of the travellers participating in the tour," Chan explains.
Another perceived advantage of free independent tours is the savings that travellers would be able to enjoy instead of buying a travel package.
Chan, however, says that it is difficult to gauge as both free independent travel and guided tours involve different parameters and offer savings in different ways.
"Tour groups would usually have the advantage in numbers. With the large number of travellers travelling within the group, the tour operator would be able to negotiate for better rates with their travel partners such as operators of attractions, hotels, flights as well as food and beverage outlets," she says.
FITs, on the other hand, can do their own research and hunt for the best deals through apps and other online resources.
"Technology has made information search very convenient," she says.
Chan is also optimistic that more travel operators will step up their game to cater to this segment of tourists.
"I think with the increase in demand for FIT, there will be an increase in offerings. As industry players compete to capture this market, each player will have to make their offering more appealing and interesting to differentiate themselves.
"This would not only sustain this segment of travel but also help it flourish," she says.
Changing times
The rise of FITs is linked to changes in post-lockdown travel movement, says Dr Jeetesh Kumar, senior lecturer at the School of Hospitality, Tourism & Events in Taylor's University.
"Travel movements have become more selective. Tourists may take fewer trips but spend longer time in their chosen destinations," he says.
Jeetesh, who is also an associate director for the university's Centre for Research and Innovation in Tourism, reiterates the call for travel operators to pay more attention to this group of travellers.
"For FITs, exclusive experiences are most important. Considering this, tour packages and tourism products can be reconsidered or produced to attract them.
"The Internet has become the most critical place for fully independent travellers to get their travel information, which means companies must be well represented online for FITs to find them," he explains.
Free independent travel is something that senior travellers can do too. — Pasja1000/Pixabay
That said, Jeetesh also recognises the appeal of guided tours, especially since global mobility is still restricted by some travel requirements, which differ from country to country.
To this extent, he says guided tours might be the better, and safer, option.
"Due to Covid-19, several travel restrictions and requirements are imposed by tourist destinations, which can be one of the reasons for first-time or non-often travellers to follow guided tours. This ensures that all requirements are handled and managed by the tour company," Jeetesh says.
Jeetesh says that travel companies must come up with attractive promotions to entice FITs. — Taylor's UniversityHowever, he believes that people would still gravitate towards independent travel to minimise the risk of Covid-19 infections.
"FITs are growing because of travel risks, and people can spare more time in checking and knowing the travel requirements before departure. This is also possible because of the increased usage of technology," he says, alluding to smartphones, gadgets, search engines and the Internet.
"There are several smartphone app recommendations for independent travellers, which are free and available on Google Play or Apple Store. They provide insider travel tips for many destinations," he adds.
Jeetesh foresees the FIT segment to continue gaining momentum.
"The reality is that independent travel is not only more fulfilling, more interesting and more exciting, it is cheaper too. It is also straightforward.
"It may sound daunting and daring by the embellished stories of those that travelled when the world of travel was very different, but today your elderly grandmother would be able to handle it with ease.
"You will see plenty of senior couples travelling independently in parts of the world that are seen as exotic and challenging, along with adults and parents with young children," he concludes.
Subscribe now to our Premium Plan for an ad-free and unlimited reading experience!