ARTIST CONVERSATION: MAUNG DAY
Venue: Ilham Gallery, Kuala Lumpur
Date: April 1, 3pm
Maung Day, a contemporary artist from Myanmar, will be having an artist conversation – and meeting art enthusiasts – at Ilham Gallery in Kuala Lumpur this Saturday at 3pm.
The conversation, which coincides with Ilham Gallery's regional-based current exhibition Dream Of The Day, will be moderated by Pauline Fan (creative director of cultural organisation Pusaka), who will speaking to Maung Day about his wide-ranging artistic career.
The 43-year-old is well known as a poet, performance and visual artist, as well as a translator and a development worker.
He has published eight poetry books in Burmese and one chapbook in English. His poems have also appeared in international journals.
In the 2000s, Maung Day has also shown his artworks in Germany, Australia, New Zealand, the Netherlands, Hong Kong, Vietnam and Myanmar. His art encompasses drawing, installation, photography, and video.
He now lives and works in Yangon.
The artist conversation at Ilham Gallery on Saturday is a free admission, walk-in event.
More info here.
A scene from theatre show 'Dreams We Tell Ourselves', which is directed and performed by Wyman Wai. Photo: Murasaki Haru
THEATRE: DREAMS WE TELL OURSELVES
Venue: M Gallery, Bandar Sunway, Petaling Jaya
Date: March 30 to April 8
Young theatre gets the spotlight at M Gallery with the debut of Olivier Kipp's latest work, Dreams We Tell Ourselves. It is an hour-long one-person theatre production, presented by Howls Theatre Company, exploring the emotional turmoil that comes with leaving behind the familiarity of home and embarking on an uncertain journey.
Dreams We Tell Ourselves is directed and performed by Wyman Wai.
Intimate and poignant, the exploration delves into the complexities of human aspirations and the delicate balance between chasing a dream and settling for a predictable yet unfulfilling nightmare. Lights and projections designed by Sans Collective's Bryan Chang.
More info here.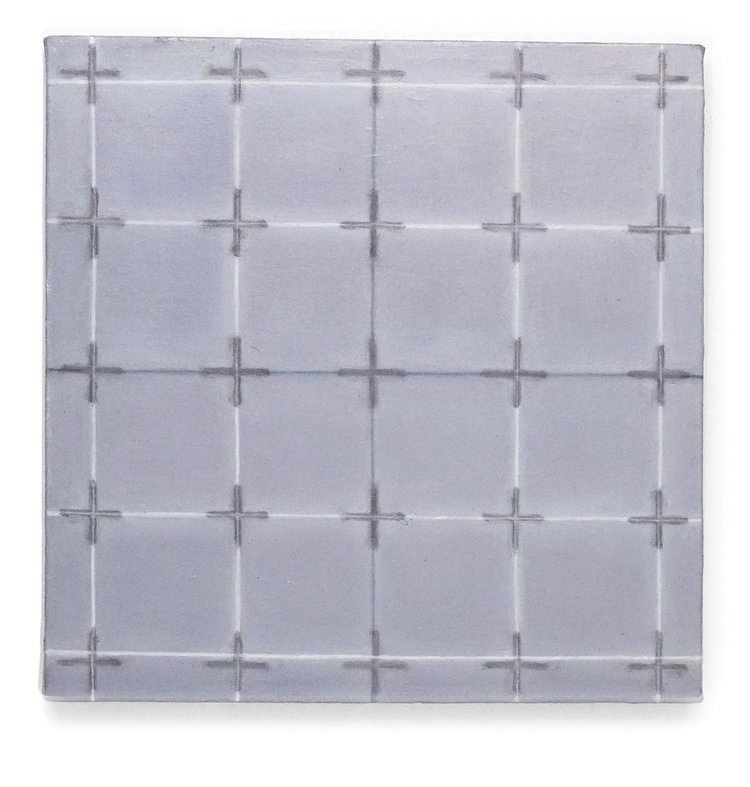 An artwork from Gan Siong King titled 'A Prompt' (oil on canvas, 2021). Photo: Gan Siong King
ART: GAN SIONG KING'S 'PICTURES OF THINGS'
Venue: The Back Room KL, Zhongshan building, KL
Date: ends April 9
The Back Room is showing Pictures Of Things, an exhibition by contemporary artist Gan Siong King of paintings of pictures of things. Consisting of both recent and older works, Pictures of Things is a curious adventure into the meaning and possibilities of painting.
The exhibition consists of several paintings of lines and grids that are renditions of images sourced from the Internet.
The images depict either optical illusions, types of graph paper, or light effects, which the artist has faithfully reproduced as a painting, down to their minute details.
By basing the paintings off images sourced from the Internet instead of a study of the objects in person, the works draw attention to the artificial and removed nature of our modern relationship to images and works of art.
Painting in the 21st-century does not exist on its own, but against a saturation of images thanks to digital media.
The exhibition is accompanied by a text by Gan, edited by Wong Hoy Cheong and titled "A Sequence of Words Describing A Group of Pictures".
More info here.
The founders of 'Svara', a literary and arts journal in Bahasa Malaysia, will be holding a late night literary session at Riwayat bookshop in Kuala Lumpur on March 31. Photo: Svara
BOOKS: PARTI MOREH SVARA
Venue: Riwayat bookshop, Jalan Tun HS Lee, KL
Date: March 31, 9.30pm
The founders of Svara, an independent journal published in Bahasa Malaysia, will be hosting this casual gathering of literary minds at the Riwayat bookshop in the heart of Kuala Lumpur. The late night event also coincides with the launch of the latest issue of Svara.
The Svara team – indie bookshop owner/writer Nazir Harith Fadzilah, writer/editor Hafiz Hamzah and filmmaker Badrul Hisham Ismail – will be reflecting on how they started the quarterly Bahasa Malaysia literary and arts publication, which saw its inaugural issue arrive in February 2020.
Twelve issues on, and the journal is still championing the idea of a pluralistic Malaysian arts journal and to give the print medium a boost.
Each issue – cultural essays, reflections and reviews – includes thematic stories (spanning heritage to media) as well as the team's passionate interest in poetry, film, photography and music writings.
More info here.
MUSIC: LET'S ROCK 3! CONCERT
Venue: Pentas 1, KLPac
Date: March 30 to April 2
After a four-year hiatus, mark your dates for KLPac's in-house Let's Rock 3! concert series.
This crossover rock and choral concert, the brainchild of KLPac's music man Ian Chow, celebrates a mentorship programme featuring group of vocalists backed by a four-piece band The KLPac Symphonic Band and the Young Choral Academy (YCA).
Recording artiste Fuad Alhabshi of Kyoto Protocol and AIM nominee Bihzhu (a jazz pop singer) are back as headliners. They'll be joined by vocalists Kathleen Roshene, LeonieTunez, Hannah Ahmad and Sean Kok on stage, with Cheryl Mah as music director, Ui Li as co-music director and Mak Chi Hoe as chorus master.
From folk rock to grunge, industrial rock to alternative, the jukebox setlist promises loads of variety, singalongs and surprises.
Let's Rock 3 is part of the Revival Music Series, a fundraising series of shows for KLPac and The Actors Studio.
More info here.
A view of Yee I-Lann's 'lift the tikar!' exhibition at Ilham Gallery in KL. Photo: Ilham Gallery
ART: YEE I-LANN'S 'LIFT THE TIKAR!'
Venue: Ilham Gallery, Kuala Lumpur
Date: ends June 18
Ilham Gallery's new exhibition entitled lift the tikar! features video works, woven sculpture and tikar mats by Sabah-born and based artist Yee I-Lann made in collaboration with weavers, film-makers, dancers, other fellow creative producers and friends. The exhibition is being held on Level 3 of Ilham Gallery.
The exhibition hopes to draw out ways in which the "tikar" in form and concept can act as a medium for thinking about art, power, language and how we shape a society.
Yee's practice as an artist has included work in photomedia, textiles, installation and video. With a particular focus on the South-East Asian region, her works draw on the aesthetics of colonialism, power, gender and shared memory.
Complimentary docent-led tours are available every Thursday (11am) and Saturday (3pm) for the duration of the exhibition.
More info here.
The 'Van Gogh Alive' immersive exhibition at Pavilion Bukit Jalil will end on April 9. Photo: Handout
ART: VAN GOGH ALIVE EXHIBITION
Venue: Pavilion Bukit Jalil, KL
Date: ends April 9
It's the last call for the Van Gogh Alive exhibition! The show, which has been extended, will close on April 9. There has been a lot of buzz surrounding this immersive exhibition at Pavilion Bukit Jalil in KL since it opened in December last year.
The multi-sensory exhibition, which has attracted thousands of Malaysian art lovers, displays large-scale projections of the Dutch master's famed paintings (including The Starry Night and Sunflowers), transporting you into a rich, immersive world where you will learn more about his life, his muses and vices.
Why did he cut off his ear? Was he depressed, schizophrenic, misunderstood? Why is there so much interest surrounding his bedroom (you will even be taught how to draw his bedroom at the exhibition)? How many paintings did this prolific artist sell during his lifetime? Spoiler: just one.
More info here.
Subscribe now to our Premium Plan for an ad-free and unlimited reading experience!