WITH environmental, social and governance (ESG) practices becoming a vital topic for many investors today, it's not surprising to see many real estate firms acknowledging its importance and relevance.
UEM Sunrise

CEO Sufian Abdullah says corporate governance is crucial to investors because it demonstrates a company's direction and business integrity.
Sufian says that UEM Sunrise is committed to achieving high standards of corporate governance, which are critical to business integrity and to maintaining investors and stakeholders' trust in the company.
"Good corporate governance helps organisations create trust with investors and society, particularly foreign investors that place a greater emphasis on ESG, as seen by various challenges faced by Malaysian companies for failing to comply with ESG requirements, particularly on labour-related concerns."
Sufian adds that ESG standards have become a crucial concern for enterprises, as well as an important investment requirement for real estate capital sources.
"The increased intensity and frequency of severe weather-related occurrences are prompting businesses to analyse property sensitivity and resiliency to proactively manage risk and minimise the effects of climate change.
"Considerations are also given to choice materials, design efficiency and performance of products to ensure that our products are responding appropriately to the climate that they are built in," says Sufian.
Eco World Development Group Bhd

(EcoWorld) president and chief executive officer Datuk Chang Khim Wah concurs that ESG or sustainability is a very hot topic currently.
Datuk Chang Khim Wah, President and CEO, Eco World Development Group Bhd
"Certainly there has been more attention given to it this year as compared to the past.
"At EcoWorld, we believe in taking a holistic approach towards ESG. It has to be embedded into the culture of the organisation and in the mindset of every individual from top to bottom, before its positive effects can be felt and benefits realised."
Increasing governance focus
With effective governance in place, Sufian says a company's management can implement and assess its ESG policies, goals and reporting efforts.
"As a result of these complicating factors, real estate companies now have an increased responsibility to do climate-risk due diligence, examine their corporate social responsibility activities and establish, execute and regulate their ESG policies," he says.
IOI Properties Group Bhd

(IOIPG) believes that good corporate governance ensures corporate success and economic growth.
"Strong corporate governance maintains investor confidence (be it foreign or local). As a result of which, a company can raise capital efficiently and effectively.
"In turn, capital cost will be lower and there will be a positive impact on the share price. Therefore, good corporate governance plays an important role in attracting foreign investors, especially institutional shareholders," says the company.
IOIPG says sustainability awareness and good ESG practices have over the years grown tremendously as key areas of interest amongst companies and public sentiment around the world.
"Conscientious choices are being made every day by businesses and communities to embrace energy efficiency and water conservation, along with minimising waste and pollution.
"Naturally, the global shift towards environmentally-friendly practices have begun to influence responsible investments and purchase decisions, driving a growing demand for building and designing sustainable and eco-friendly homes and buildings."
ErgoHomes is EcoWorld's new concept that redefines terrace living through integrating efficient space planning and communal spaces
Long term goals
IOIPG notes that green buildings, equipped with energy efficient systems and managed based on sustainable practices, will enable building owners and building management teams to mitigate and adapt to climate change, as well as improve quality of life and reduce operational costs.
"For instance, in its commitment to utilise renewable energy such as solar power to reduce energy consumption from the grid by 15% to 20% at its malls and IOI Rio offices, IOIPG has installed rooftop photovoltaic panels with a combined capacity of 4.2 megawatt hour of renewable energy."
Sime Darby Property Bhd

group managing director Datuk Azmir Merican says ESG principles have always been important to many organisations.
"In recent years, it has gained a greater importance among investors, policymakers and other key stakeholders with large companies learning and responding to the ever-changing ESG landscape."
Azmir says the pandemic has undoubtedly elevated the need for stronger corporate governance among corporations like Sime Darby Property with crucial decisions related to business strategies, risk mitigation, stakeholder management and employee well-being.
"Companies have been tasked to step up their governance systems and commitments, as evidenced by the increase in reputable indices to measure and rate organisations' corporate governance performance in recent years."
Recognising that economies around the world are still adjusting and recovering from the impact of the pandemic, as well as the need to adopt responsible, sustainable and climate-conscious ESG practices, Sufian says UEM Sunrise will continue to refine and strengthen its corporate governance framework.
"This will be based on key statutory provisions, best practices, policies and guidance to ensure that it remains relevant."
IOIPG notes that green buildings, equipped with energy efficient systems and managed based on sustainable practices, will enable building owners and building management teams to mitigate and adapt to climate change, as well as improve quality of life and reduce operational costs
Evolution in definition
SP Setia Bhd

, meanwhile, says that corporate governance encompasses a wide range of issues.
"It considers both social and institutional factors. The mechanism through which businesses are directed and governed is known as corporate governance.
"It has an impact on how the company's goals are created and achieved, how risk is monitored and assessed, and how performance is maximised," the company says.
EcoWorld's Chang says good governance is a must for listed companies.
"Coupled with strong and consistent performance, good results and execution, it will certainly help to attract more investors including foreign investors.
"At a broader level, a clearly demonstrated commitment to ESG standards and sustainable values, which can be seen on the ground in the products that we deliver, will certainly help to build and grow property values and promote real estate investment."
To provide shareholders with a level of responsibility, Sufian says organisations should clarify and make public the roles and obligations of the board and management.
"Transparency guarantees that stakeholders have faith in a company's decision-making and management procedures.
"At UEM Sunrise, we are committed to achieving high standards of corporate governance, which are critical to business integrity and to maintaining investors and stakeholders' trust in the company."
Adapting to the times
Azmir says Sime Darby Property strives to maintain good governance, in which practices are reviewed periodically to align with changing or new industry standards.
"Since 2018, Sime Darby Property has displayed accountability and transparency with its annual reports that include information on our financial and non-financial performances, with a clear articulation of various risks and opportunities, as well as our mitigation strategies and approach to value creation.
Sime Darby Property strives to maintain good governance, in which practices are reviewed periodically to align with changing or new industry standards, says Azmir, adding that the company reviews its practices periodically to align with changing industry standards.
"Our annual reports are prepared in compliance with several regulations, namely the Bursa Malaysia Main Market listing requirements, Bursa Malaysia's Sustainability Guidelines, Malaysian Code on Corporate Governance, GRI Standards, Task Force on Climate Related Financial Disclosures, Malaysian Financial Reporting Standards, and Malaysia's Companies Act 2016."
Chang says EcoWorld has a three-tier sustainability governance structure that has helped the company effectively set, implement, execute and monitor progress of its ESG strategies and goals group-wide.
"At the apex of the structure is EcoWorld's board of directors, who are the ultimate authority over the group's sustainability strategy and governance, guided by our vision, mission and core values.
EcoWorld's sustainability committee is chaired by its president and CEO and comprises key senior management personnel covering all disciplines and areas of operations.
"This ensures that sustainability initiatives are prioritised and that the needs and aspirations of every stakeholder group are taken into consideration in the decision-making process," says Chang.
He adds that the company's sustainability committee is supported by three separate councils, namely economic and governance; green and operations; and social.
"The committee is led by heads of departments, senior and middle management personnel of the relevant business units and support functions.
"This has enabled the efficient and effective execution and implementation of ESG-related plans and initiatives, as well as swift identification and resolution of any issues that may arise," Chang says.
Sime Darby Property wants to be a 'Force for Good' and continuously delivers on its sustainability agenda, as per its 2030 Sustainability Goals that align with the UN Sustainable Development Goals.
Check and balance
S P Setia says social responsibility and accountability works as a platform for companies and consumers alike to make a positive impact on local and global communities.
"Businesses that implement a social responsibility initiative that's in line with their values can increase customer retention and loyalty.
The company adds that corporate governance also emphasises shareholder interests.
"Shareholders can reach out to people of the community who may not have a financial interest in the firm but can benefit from its goods or services.
"Reaching out to community members promotes open channels of communication and corporate transparency. It means that all members of the community, including those who are directly or indirectly impacted by the firm, as well as members of the press, have a thorough understanding of the company's objectives, techniques, and overall performance."
Additionally, S P Setia says transparency indicates that anyone can choose to review and verify the company's actions, whether inside or outside the company.
"This builds trust and is likely to attract more people to use the service."
S P Setia also points out that the more information companies provide about how they make money and utilise their resources, the more confidence investors can be in their fundamentals.
"Financial reports that provide a line-of-sight perspective into the company's growth drivers are even better. Transparency facilitates analysis and consequently reduces risk in stock investing.
"As a result, the investor is less likely to be caught off guard."
S P Setia notes that over the last few decades, private sector firms have become increasingly important engines of global economic expansion and job creation.
"As the development of a competitive corporate sector becomes increasingly important for economic progress, all governments are concerned about establishing or improving corporate governance.
"This is especially true for countries in transition, which must build their private corporate sector from the ground up amid a challenging economic shift."
Gamuda Land CEO Ngan Chee Meng, meanwhile, says that buyers, especially socially-conscious ones, are becoming more discerning in the choices they make.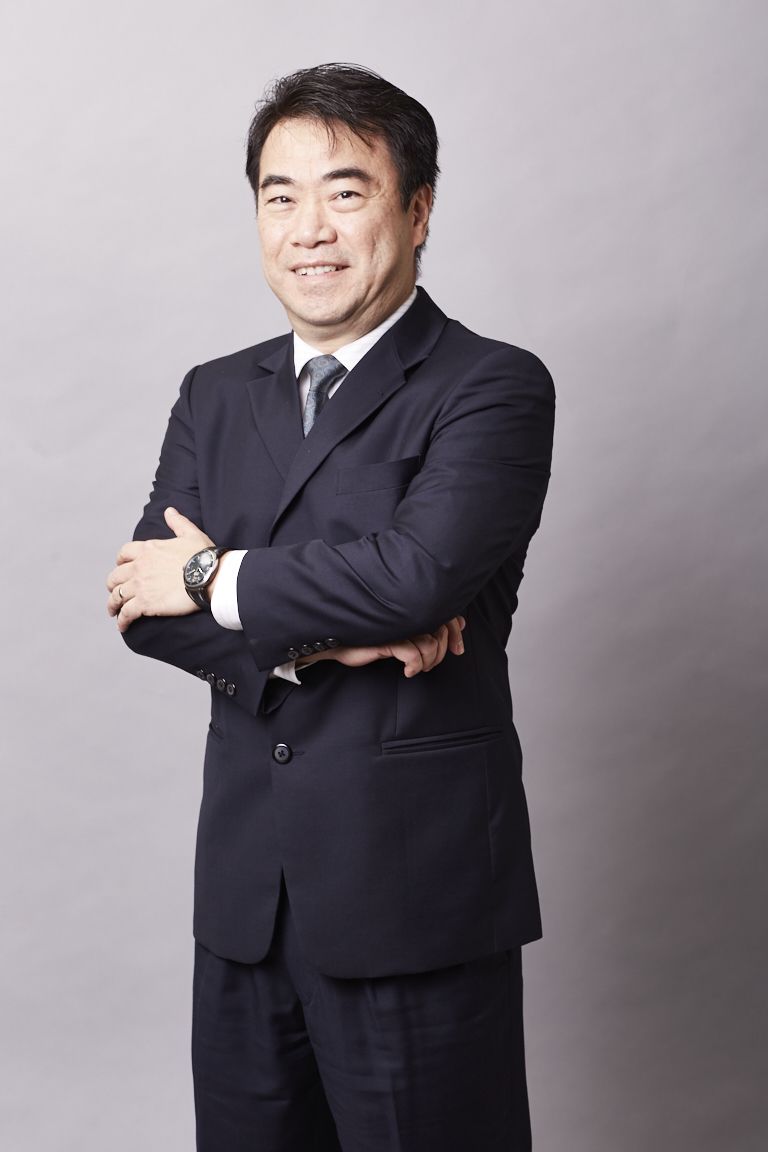 Ngan Chee Meng, CEO, Gamuda Land
"Our approach to creating value for our buyers is centred on how we reshape better environments and foster close-knit communities, while introducing novel concepts and design ideas that can stand the test of time.
"We do so through our Gamuda Green Plan 2025 (GGP), which guides us to conserve, design, implement, enhance and manage a sustainable ecosystem even from the master planning stages."
According to Ngan, the GGP serves as a means towards continuously developing a more sustainable approach to infrastructure and property development.
"The GGP sets out bold targets with an emphasis on design and planning, circular construction, community building, digitalisation, as well as environmental and biodiversity stewardship.
"Gamuda Land contributes towards these by focusing on mindful planning and execution throughout our townships. Our efforts include prioritising sustainable modes of transport and energy-efficient standards in its master planning to reduce carbon emissions."
Making real impact
Meanwhile, Deloitte in its paper 'Real Estate Predictions 2022: Building a more sustainable and future-proof business,' says real estate leaders can make a real impact as the world transitions into a lower-carbon economy.
"First, by collecting and assessing data on the environmental impacts of building operations, then by investigating and implementing resource efficiencies; and finally by partnering with developers who use sustainable practices and materials."
To improve their ESG governance and impact, Deloitte says corporate real estate first should design and implement processes to record progress and hold leaders accountable for achieving target metrics.
"This would improve reporting as regulators increase disclosure expectations," Deloitte says that companies should create a road map that establishes and documents ESG as part of the broader business strategy.
"Effective governance and long-term value creation requires a strong focus on priorities and clear, actionable and measurable goals.
"Share this road map with stakeholders and key decision-makers to help assess risk and move initiatives forward."
Deloitte also says firms should intentionally incorporate ESG into the business from the start of a project to how it is managed daily, post-construction.
"This involves everything from raw materials to the use of data analytics to help existing tenants reduce their carbon footprint."
Additionally, Deloitte says companies need to communicate their ESG vision and plans to investors and employees alike.
"Sustainable investing is a growing area of capital formation. Companies can take advantage of this new wave if they are transparent about how they incorporate ESG into the mission of their company."
Gamuda Gardens' picturesque central park is a prime example of what 'listening to the land' can achieve.
Proactive stance to ESG
Companies also need to conduct robust climate risk assessments to mitigate overall risk and inform strategies, says Deloitte.
"As ESG has become a key factor to meet growing investor, tenant and employee expectations and are driving new business opportunities, it is time to act.
"Firms that take a proactive role in the field of ESG and value the planet and people as much as profits, will definitely create a competitive edge."
Meanwhile, PwC in its paper, 'Sustainability in the Real Estate Industry', says ESG will leave a lasting mark on the real estate sector.
"Sustainable construction and buildings are not new issues contemplated by the real estate sector.
"What is new is the momentum that has picked up around the topic of sustainability in the past two years."
One thing that has become clear during the Covid-19 pandemic, says PwC, is that companies that have a high level of strategic resilience have an advantage over companies that have not given any thought to such crisis scenarios before.
"This issue will remain at the forefront for the sector, because the challenges arising from a changing climate can lead to new crises for the real estate industry.
"Companies that consider the potential impacts and the fitting solutions to them today will be at a clear advantage tomorrow."
Transforming the industry
Due to high levels of energy consumption and a strong dependence on fossil fuels such as oil and gas, PwC says real estate represents a key element in implementing a more sustainable energy supply.
"There is significant pressure to reduce carbon emissions from buildings by over 80%, compared to 1990 levels.
"Actively managing the energy transition away from fossil fuels to renewable energy sources significantly reduces the climate-related risks for investments."
PwC notes that a relevant portion of carbon dioxide emissions emitted by buildings relates to the construction materials used.
"Concrete and steel are highly energy-intensive, robust building materials that can outlast a building's normal useful life.
"A building's carbon dioxide emissions can be significantly reduced if building materials no longer required are recycled, thus taking a further step towards a circular economy."
As they are responsible for significant emissions, PwC says buildings have a strong impact on the world's climate.
"Different investments perform very differently. One key challenge is that the data on emissions by buildings is often not sufficient or available.
"That's why real estate companies usually have to make assumptions to appropriately quantify emissions so that they are able to correctly adapt the unique features of the buildings."
Additionally, PwC says retail and institutional investors are placing greater store in investments satisfying certain non-financial standards.
"Real estate investments, which for instance are suitable for green bonds, can combine improved terms and conditions with a positive impact. "Strategic screening and identification of suitable assets are crucial in order to enable sustainable financial products to be offered."
Deloitte also says that the ESG criteria needs to be taken into consideration in the acquisition process.
"Those who address these issues as part of their ESG due diligence are able on the one hand to identify interesting investments; while on the other, collecting relevant data when a property is acquired."
Subscribe now to our Premium Plan for an ad-free and unlimited reading experience!