Typing remains an essential skill for anyone wishing to use computers efficiently.
Yesterday, Jan 8, was World Typing Day, one of the celebrations that was actually conceptualised in our own country more than a decade ago.
Wikipedia states that the first Typing Day was celebrated in 2011 to mark the Malaysian Speed Typing Contest 2011, which earned two entries in the Malaysia Book of Records, notably the Fastest Typist and the Largest Participation for a Typing Event.
Now is as good a time as any to improve your typing skills or to add it to your New Year's resolutions.
Touch typing
Being able to touch-type or type without looking at the keys is a desirable skill, as it allows you to focus on the content rather than the keyboard.
Positioning your fingers on the "home row" (for the left hand, it's A, S, D, and F, and for the right, it's J, K, L, and ;) is the foundation of touch typing.
It's crucial that, after reaching for other letters, the fingers return to the home row. Focus on precision rather than speed until your fingers learn the locations, as speed will come naturally when muscle memory kicks in.
Head to TypingClub.com for free interactive typing lessons that will take you from learning the basics to mastering more advanced skills such as typing symbols.
Rank up
Improving your speed – measured as "words per minute" or WPM – is a fun way to gauge your progress as a typist.
In 2018, the University of Cambridge and Aalto University released a study based on "the largest-ever dataset on typing speeds and styles".
The study, based on 136 million keystrokes from 168,000 volunteers in 200 countries, revealed that the average speed was 52 WPM, while the fastest users it polled hit 120 WPM.
It also found that the fastest typists also made the fewest mistakes.
To find out how fast you are, check out monkeytype.com, which will also rate your consistency and accuracy.
You can watch a replay to take note of your mistakes or sign up for an account to track your progress.
Currently, the top typist on its English leaderboard has a whopping speed of 290 WPM, though its legitimacy cannot be verified.
For comparison, the current record holder in the Guinness World Record is Barbara Blackburn, with a peak speed of 212 WPM.
She set the record on a Dvorak keyboard, which is billed as the faster and more ergonomic alternative to the Qwerty keyboard that most people are familiar with.
For typing with a fun twist, try TypeRacer.com, which will enter you in a car race with others, with your WPM determining the speed of the vehicle.
Optionally, you can race solo.
Gear up
In the last several years, the mechanical keyboard industry has flourished, letting users modify their keyboard in every possible way.
You can design a full-sized keyboard with extra function keys for better gaming or eliminate some, like the number keys, in favour of a more portable design.
Or you can pick a split, ergonomic design that's easier on your hands to minimise strain or muscle fatigue.
That's not all – you can choose the design of the key cap and how it sounds, as well as its travel distance. Gamers, for example, prefer a shallower key press in favour of executing commands faster. Of course, you can add backlighting for more bling.
What's your type?
There is no doubt that the keyboard will continue evolving.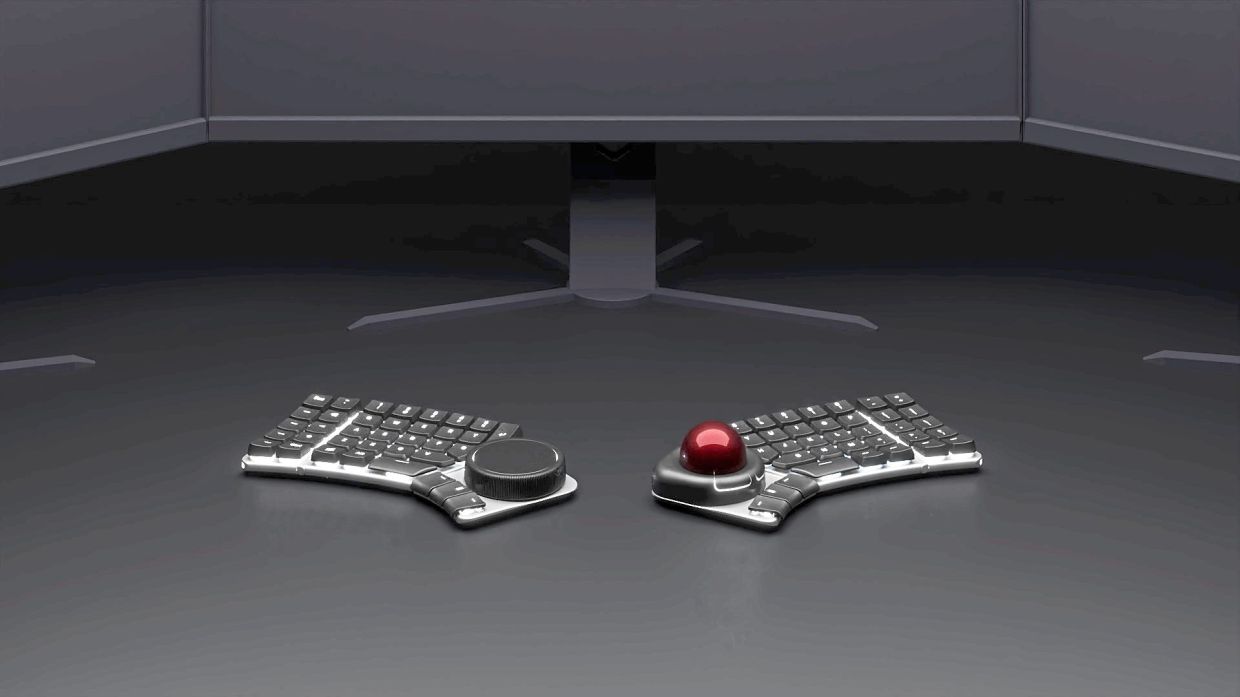 At CES, Naya Create showcased a keyboard with a two-part design with hotswappable parts. — Naya Create
At this year's Consumer Electronics Show, which ended yesterday, Naya Create showcased a keyboard with a two-part design with hot-swappable parts.
It has a range of exchangeable modules that replace the need for standalone input devices such as mice, 3D navigators, trackballs and trackpads.
It also offers dials, which it says are increasingly used by digital creators alongside their keyboards.
Or can you imagine typing without a keyboard?
Last month, Stanford researchers said they had developed a spray-on smart skin or nanomesh with tiny electrical sensors that uses AI to interpret hand movements.
It uses a Bluetooth module attached to the mesh to transfer the info, allowing the person to type on a non-existent keyboard.
Researchers anticipate the technology being used for performing gestures or tasks in virtual reality.
Subscribe now to our Premium Plan for an ad-free and unlimited reading experience!