Images of a tiny suburban living space in China where the tenant can sit on the toilet and cook at the same time which is being marketed for its "all-inclusive" design have gone viral online.
The six-square-metre room in Shanghai is being offered for rent at 380 yuan (RM242) per month and has triggered an online buzz after a property agent shared a video of it on social media late last month.
It was renovated from a storeroom under the stairs of a three-storey house in a village in the city's Qingpu district, the Jimu News reported.
The two-windowed studio includes a small single bed on one side and a kitchen and toilet on the other, the report said.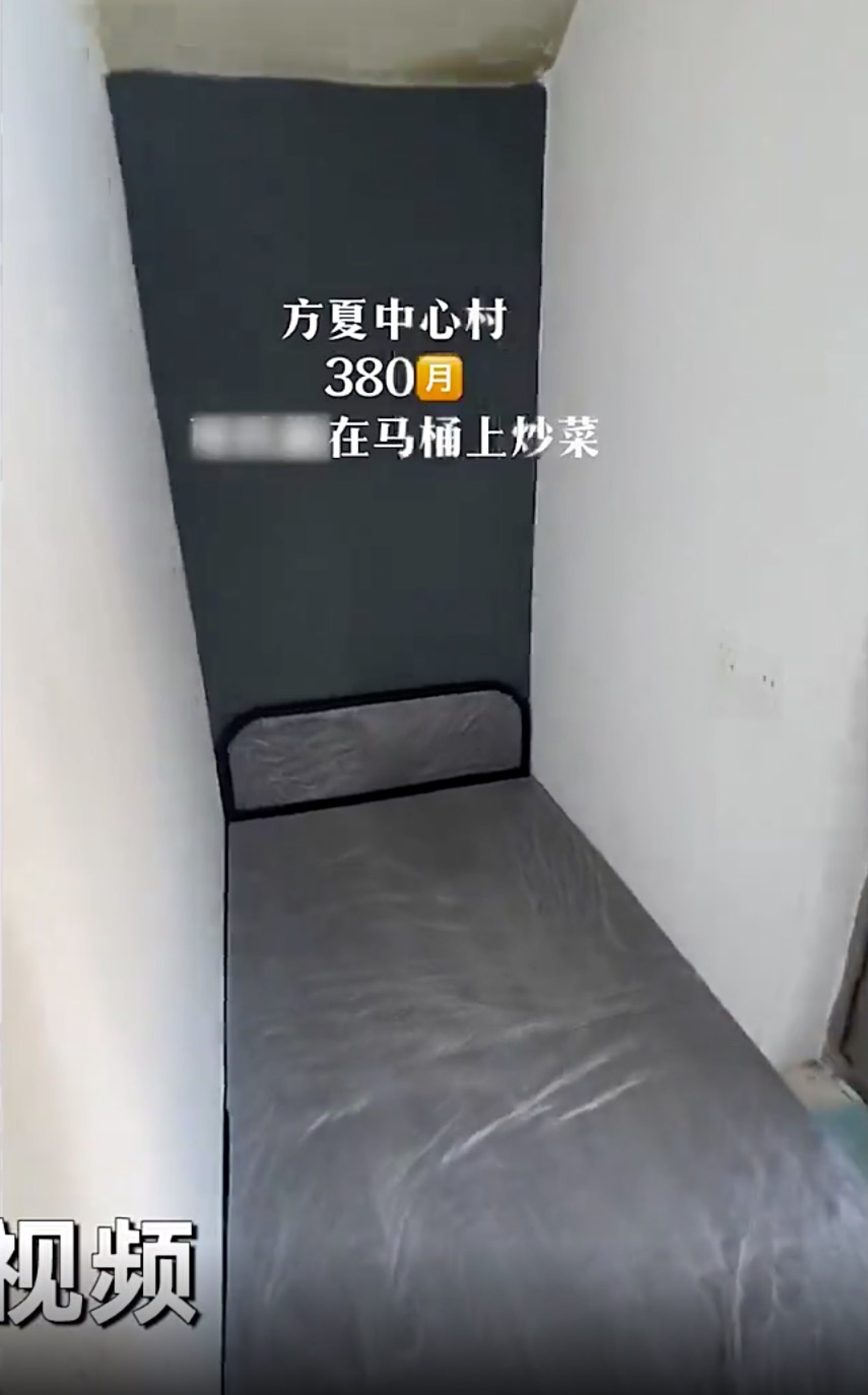 It also has a washing machine, hot water and a shower attachment for the kitchen tap.
Billed as a billet for people who "need a temporary shelter", a property agent, surnamed Li, said the last tenant stayed there for a month.
In total, the house has been converted into 13 studios, each of which is currently occupied apart from this one, the smallest.
Villagers were quoted as saying that a studio in the neighbourhood normally cost between 1,000 and 2,000 yuan (RM639-RM1,278) a month and measured more than 20 square metres.
The offer aroused special attention after Li's humorous description hit a nerve with migrant workers.
"Let's check out a room that only costs 380 yuan a month. There is a bed, and there are windows. There is a kitchen and a toilet. You can sit on the toilet to prepare food," Li said in his video posted on Douyin, the Chinese version of TikTok, on Dec 23.
The most popular comment under the video was withering. "Living there will make you lose dignity as a human," it read.
"Why not just return to your hometown if you are forced to live in such a place?" another user said, referring to target tenants who come from inner regions of the country to seek better pay.
Last June, 39 workers were revealed to have shared a 90-square metre (969 square feet) flat in a high-end district of Shanghai to save on living costs, local media reported.
Rent for the whole flat was 13,000 yuan (RM8,312) a month, paid to a landlord who filled it with 16 bunk beds and one single bed, charging 700 yuan (RM447) per month for each bed space.
More from South China Morning Post:
For the latest news from the South China Morning Post download our mobile app. Copyright 2023.
Subscribe now to our Premium Plan for an ad-free and unlimited reading experience!