Chinese autonomous driving startup WeRide said on Wednesday that it aims to expand its services in the central areas of cities, as the sector eyes commercialisation.
"All we have achieved is aimed at covering urban centre areas one day," said Tony Han, WeRide's chief executive. The company will initially target Guangzhou, but its services were currently stretched thin because of a limited number of vehicles. "We are working to add more autonomous vehicles to our fleet, and hope this soon covers core urban areas in Guangzhou," he added.
WeRide's ambitious goal is emblematic of China's larger drive to make roads and vehicles smarter and interconnected, to increase transport efficiency in the world's largest automobile market.
Founded in Silicon Valley in 2017, WeRide has emerged as one of the leading Chinese autonomous driving companies, with backing from traditional vehicle makers and well-known venture capital (VC) funds. It has a robotaxi fleet of 100 vehicles and more than four million kilometres in road tests under its belt. Han said there was a "high probability" the company would conduct an initial public offering, but did not elaborate further.
The company is based in Guangzhou, and its robotaxis are available in the city through the WeRide Go and Autonavi apps. It has expanded its road tests to the city's commercial and business districts, and is currently testing self-driving minibuses in Zhengzhou, Guangzhou and Nanjing.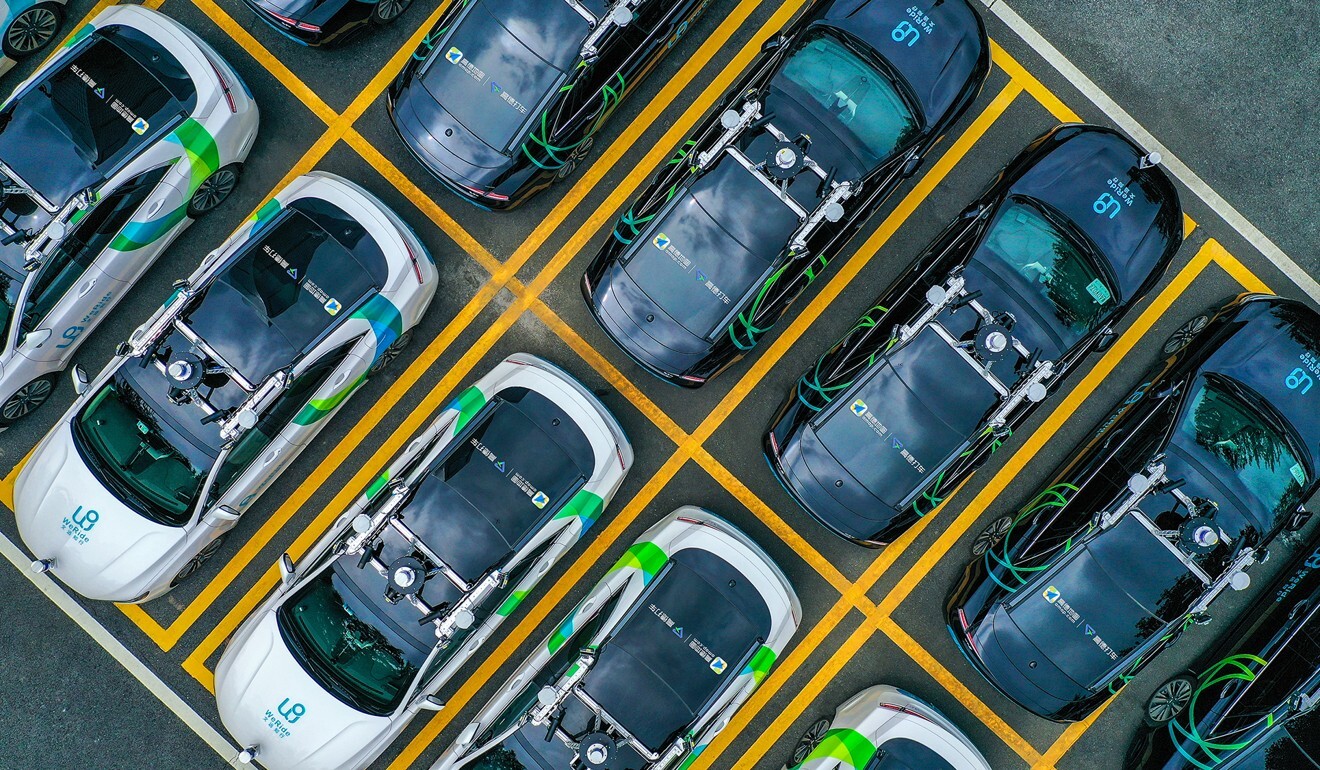 The development of autonomous driving is a top priority for Beijing, and the country's technology giants are moving in despite the fact that fully autonomous cars are still years away.
Following the roll-out of its robotaxis in Beijing's suburbs in September, Baidu Apollo, the autonomous driving unit of Internet giant Baidu, has teamed up with carmaker Zhejiang Geely Holding Group to produce smart electric vehicles. The loss-making unit has been struggling to find ways to monetise its technologies.
AutoX, a Shenzhen-based autonomous driving startup backed by Alibaba Group Holding, this newspaper's parent company, said last week it had started trials of fully driverless robotaxis in a district in Shenzhen, a move that runs afoul of regulations set by China's Ministry of Industry and Information Technology.
Elsewhere, Didi Chuxing, the country's largest ride hailing platform, secured US$300mil (RM1.21bil) in VC funding last month to boost its research and development of self-driving technologies. Also last month, Uisee Technology, a Beijing-based company, closed a funding round of more than 1bil yuan (RM627.91mil). It received backing from the National Manufacturing Transformation and Upgrade Fund, a US$21bil (RM85.14bil) state-backed fund created to upgrade China's manufacturing capabilities, as well.
Pony.ai, which was founded by ex-Baidu autonomous driving engineers and is backed by Toyota Motor Corporation, received the go-ahead to test its self-driving trucks in Guangzhou in December.
WeRide last month secured US$310mil (RM1.25bil) in a funding round led by Chinese bus maker Yutong Group. State-owned China Development Bank's Equipment Manufacturing Fund also took part in the fundraising. Kai-Fu Lee, Google China's former head, also made a follow-up investment in WeRide in the funding round. – South China Morning Post
Subscribe now to our Premium Plan for an ad-free and unlimited reading experience!