Four-year-old startup Geek+ Technology has become a rising star in China's automation revolution after the Beijing-based company became the country's leading supplier of logistics robots for the e-commerce and manufacturing sector.
Geek+, whose major customers include Alibaba Group Holding, courier company SF Express and state-owned carmaker FAW Group, has deployed more than 7,000 robots as well as completed more than 200 smart logistics projects across four continents, according to Zheng Yong, the start-up's founder and chief executive.
Established in 2015, Geek+ offers four different artificial intelligence-powered robots – picking, moving, sorting and forklift systems – used in a new generation of almost zero-labour, automated warehouses.
"I think we've done a good job combining technology with industry applications," Zheng said in an interview last week. "How to sell it [intelligent logistics] to the consumer and gain even more trust, along with taking on our competitors – that is the challenge that lies ahead."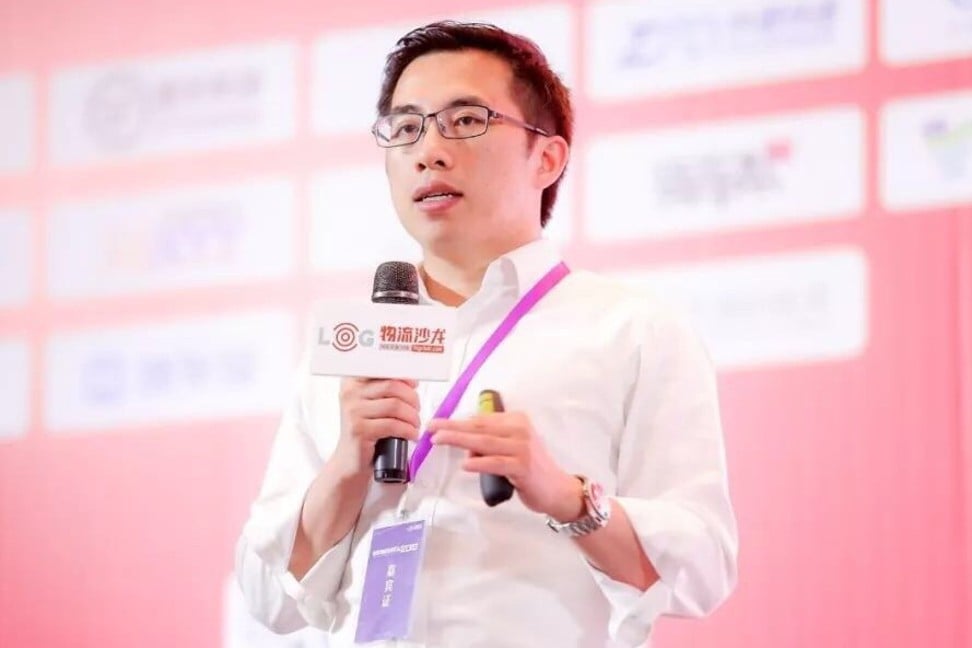 Geek+ put that future on display during the launch of its smart factory in Nanjing on September 25. The new facility, designed with an annual production output in excess of 10,000 robots, employs industrial robots, its own AI algorithms and production logistics management system, and other automated programmes to assemble robots.
Its production logistics management setup, which replaces the traditional conveyor belt system in manufacturing, powers all aspects of the facility, from inventory to the production line, to achieve a flexible and more efficient factory.
The robots automatically complete final testing and finished product inspection, after which they directly proceed to the finished product area to be packaged and prepared for shipment.
"In the past four years, we have already developed and implemented game-changing technologies for warehousing operations," said Zheng, 40, in a statement after the Nanjing factory's launch. "With smart factories, we continue to pave the way for a truly intelligent supply chain."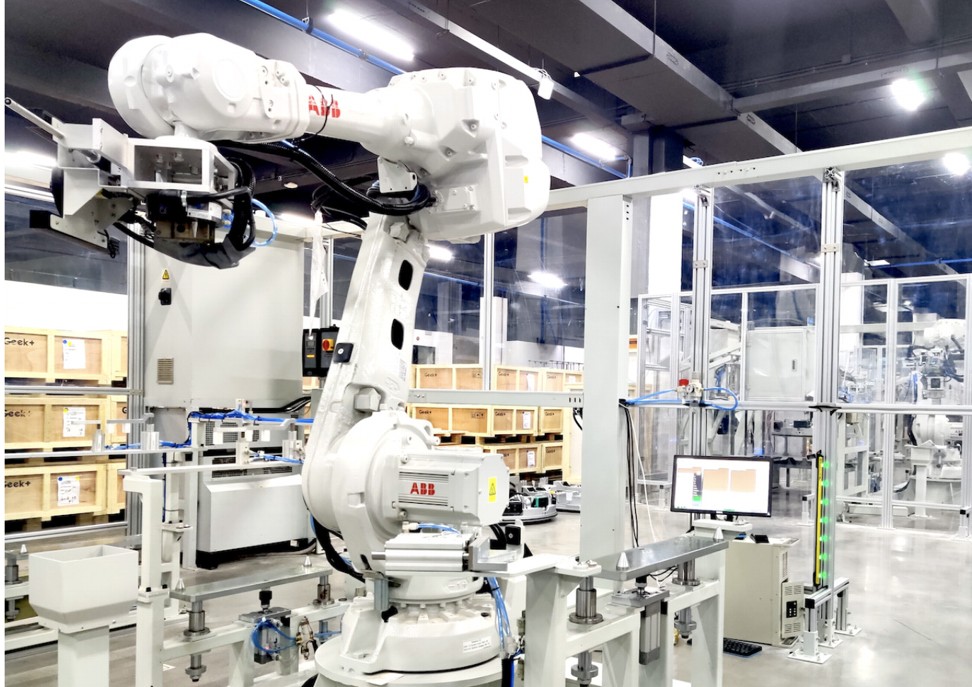 It has keen competition though. Last year, Japanese clothing retail chain Uniqlo remodelled its existing warehouse with an automated system created in partnership with Japanese logistics firm Daifuku, helping to reduce staffing costs. Quicktron, a Shanghai-based warehouse robot start-up founded in 2014, also offers services in more than 15 countries and regions.
Mujin, a Tokyo-based startup, has developed robot controllers that can fully automate warehouses and fulfilment centers. China's e-commerce giant JD.com transformed a 40,000 square-metre warehouse in Shanghai with Mujin's technology last year.
"Japan and Germany have strong industrial equipment and precision instruments," said Zheng. "China is leading in AI technology though ... we use software and algorithms to build good products and better solutions ... as such, we have strong advantages worldwide."
While the industry has attracted a lot of funding amid bullish expectations, experts say it is still in the early stages with technical barriers to surmount.
"It is still limited ... and companies still need to hire a lot of workers to handle the big sale season," Liu Yunhui, professor of mechanical and automation engineering at the faculty of engineering at the Chinese University of Hong Kong said. "It also requires warehouses to have a suitable layout [for logistics robots to work efficiently]."
To be sure, the largest logistics robots player in the industry remains Amazon Robotics, which has more than 200,000 such systems deployed. This company, formerly known as Kiva Systems, is a subsidiary of US e-commerce giant Amazon.com. Since Kiva was acquired by Amazon in 2012, the firm has focused its technology for use in its parent company's warehouses.
However, Geek+'s efforts to increase adoption of robots in various enterprises underscore Beijing's plan to boost automation and efficiency across all industries, especially in manufacturing.
China's outsize workforce, however, has seen the density of automation usage in the country lagging other economies: 97 robots per 10,000 industrial workers, compared with 710 robots for every 10,000 manufacturing staff in South Korea, the global leader in automation. Singapore, Germany and Japan all have higher densities of automation than China.
Beijing wants to more than double that usage density to 150 for every 10,000 workers by 2020.
That initiative also takes into account China's declining advantage in terms of labour force. People between the ages of 16 and 59, known as the working-age population, have decreased by 40 million since 2012, according to China's National Bureau of Statistics. They accounted for 64%, or about 897 million, of the country's total population of around 1.4 billion in 2018.
Zheng said Geek+'s smart logistics systems are applicable to a wide range of industries, with rising adoption in e-commerce. Geek+ client Alibaba is the parent company of the South China Morning Post. "Workers on average spend 60% to 70% of their time walking in the warehouse to find goods on order," he said, indicating that a worker can sometimes walk the equivalent of 20 kilometres a day in such a non-automated facility.
Geek+'s products fall under the category of service robots for professional use, according to the latest industry report released by the International Federation of Robotics (IFR) in Shanghai last month. Those include automated guided vehicles used in warehouses, logistics centres, factories and hospitals, as well as medical robots in operating rooms and field robots used in agriculture.
Logistics systems represent the growth driver for this segment of the global robots market, according to the IFR. It projected worldwide sales of logistics robots to reach US$22.5bil (RM94.21bil) in 2022, with total shipments of 712,000 units. Those numbers are up from an estimated US$5.7bil (RM23.86bil) in sales and 176,000 units shipped for this year.
That growth potential has made Geek+ a major focus of venture capital firms in the robotics industry.
The startup raised more than US$150mil (RM628.12mil) in its recent Series C1 funding round, which was led by GGV Capital, D1 Capital Partners and Warburg Pincus. Zheng said the firm's Series C2 financing will be completed this month, but declined to provide details. The latest funding efforts – which would amount to the largest ever in its industry, according to Zheng – follow the firm's US$150mil (RM628.12mil) Series B funding, led by Warburg Pincus, that closed in November last year. – South China Morning Post
Did you find this article insightful?