The general public in Changsha, capital of Hunan province, can now have a taste of the future by hopping into a self-driving taxi powered by Baidu.
The search giant and national artificial intelligence champion launched robotaxi services in the city on Sept 26, about two years after Google's self-driving unit Waymo started its pilot project in Phoenix, Arizona.
The taxi services, involving an initial fleet of 45 autonomous cars, are expected to run initially on 50-kilometre-long open roads before gradually expanding to cover the entire Changsha pilot zone of 70 square kilometres, making it the largest trial of its kind, according to the company.
"The trial operations in Changsha demonstrate that the Apollo robotaxi is progressing from research and development to a market reality, which will serve to provide rich feedback from real-world scenarios," said Li Zhenyu, Baidu vice-president and general manager of its intelligent driving group, in a statement. "Intelligent driving is a great journey, and today marks a solid step forward."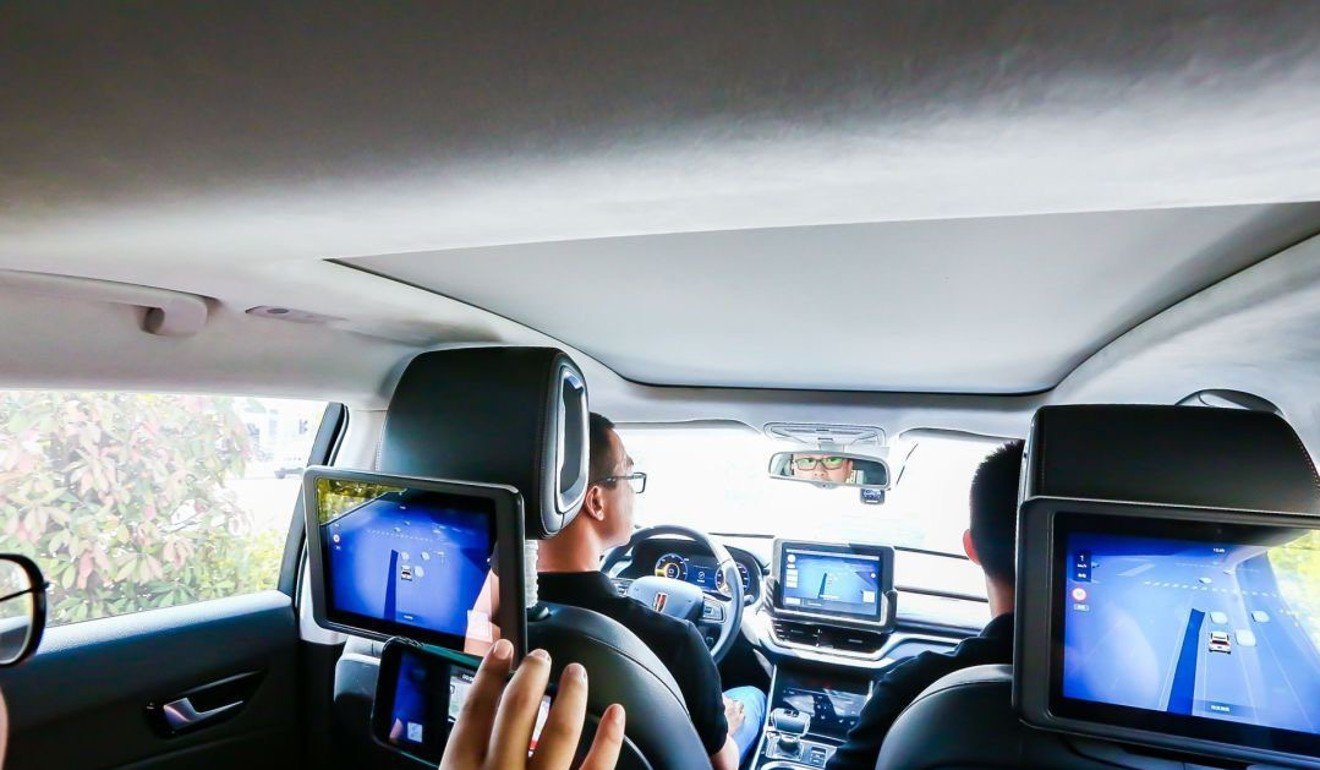 The robotaxi service is operated on Hongqi electric vehicles, a model jointly developed by state-owned car maker FAW Group and Baidu for level-four autonomous driving, although a human operator still needs to be assigned to each car to ensure compliance with Chinese safety regulations.
The move comes as Chinese cities have been competing with each other to get a head start in the futuristic mobility service, known for its low cost and high operational efficiency.
Similar projects are set to follow across the country. Earlier this month, both Didi Chuxing and autonomous driving startup AutoX announced they are looking to deploy self-driving taxi services in Shanghai by the end of year and early 2020.
Pony.ai and WeRide, two Guangzhou, China-based autonomous driving startups, have offered limited, pilot robotaxi services around their campuses over the past years.
The promise of a driverless future has drawn billions of dollars of investment globally and is becoming one of the key sectors in artificial intelligence, an industry where both China and the US are seeking supremacy.
China expects about 90% of motorways in big cities in the country to support vehicle-to-vehicle and vehicle-to-infrastructure communications by 2020, where sensors in a self-driving car can gather information and send the data to the car's on-board computer or a cloud computing platform for instant decisions.
The National Development and Reform Commission also wants smart vehicles to account for half of all new cars sold at home by 2020, according to a plan by the top economic planning agency. – South China Morning Post
Subscribe now to our Premium Plan for an ad-free and unlimited reading experience!