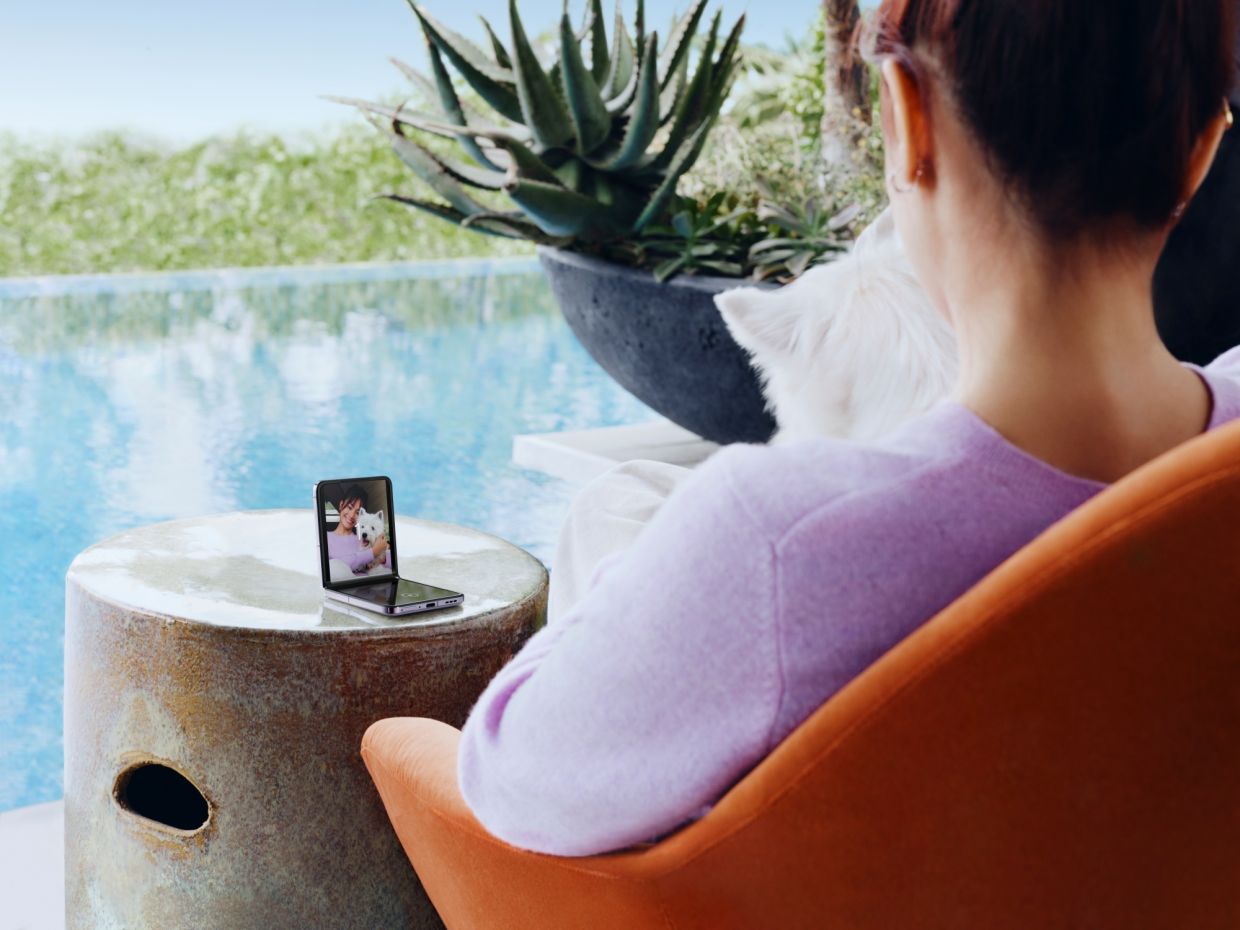 Foldable smartphones are increasing in popularity.
OPPO's Find N2 Flip has captured about 15% of the market share from January to May 2023.
IN recent years, foldable smartphones have been staging a remarkable comeback. The resurgence of foldable mobile devices has been characterised by robust growth, with a projected compound annual growth rate of 114% from 2019 to 2025.
According to data from Counterpoint Technology Market Research's white paper Foldable Smartphones Set To Take On New Heights, China – a global leader in foldable smartphone development, contributed a 26% share of the global market last year.
This figure demonstrated clear consumer interest in foldable devices, and an appetite for unique user experiences coupled with innovation.
Within the Asian market, OPPO has emerged as the frontrunner in the foldable trend, thanks to the success of its first flip smartphone – the OPPO Find N2 Flip. In response to this demand, OPPO has set the bar high for user experience in the foldable segment.
The brand, renowned for innovation, has elevated its range of features to offer unique user experiences. This includes split mode, interactive gestures, free hovering capabilities, and optimising parallel window functions to simplify users' digital experiences.
These enhancements in the Find N series have converted consumers from being mere trial users to enthusiastic users who rely on them extensively.
Years in the making
Waterproofing tests were conducted on the OPPO Find N2 Flip during the research and development phase.
The development of the OPPO Find N was a five-year journey of extensive research and development, spanning six generations of prototypes since April 2018.
The device was designed to address two common issues with existing foldable phones: visible display creases and durability. These two factors led to the choice of the hinge for the Find N.
OPPO tackled these challenges by incorporating an industry-leading waterdrop hinge, known for its durability.
Constructed from aircraft-grade high-strength steel and polymer, this flexion hinge ensures the Find N is both firm and flexible, and allows for smoother folding.
Form and function in the Find N Series
Waterproofing tests were conducted on the OPPO Find N2 Flip during the research and development phase.
The Find N series is also designed to seamlessly integrate into users' lifestyles, accounting for heavy usage and repeated folding and unfolding throughout the day.
OPPO's rigorous testing, certified by TÜV Rheinland – one of the world's leading provider of technical services, has ensured that the Find N2 Flip can endure up to 400,000 folding tests without compromising its durability.
The "200,000 folds challenge" conducted at the OPPO Find N2 Flip Experience Store this year, further showcased the series' resilience under heavy usage.
OPPO's next-generation foldable experience
In October 2023, OPPO will unveil the latest in its foldable range for smartphone users, promising upgrades in design, cover screen experience, and groundbreaking camera capabilities.
Be among the first to witness the unveiling of OPPO's next-gen foldables as well as the brand's exciting developments at the upcoming global launch, by registering your interest here.
For more information about OPPO, kindly visit https://www.oppo.com/my/events/find-n3-series-launch/
Subscribe now to our Premium Plan for an ad-free and unlimited reading experience!