THE Prime Minister is certainly keeping everyone, including his Cabinet members, guessing when he will announce his new line-up. On the surface, Datuk Seri Anwar Ibrahim may not be in a hurry to unveil the list, but the tight window period means news is imminent.
The next few days will be crucial as speculation on the changes will shift into higher gear. On Sunday, Deputy Prime Minister Datuk Seri Zahid Ahmad Hamidi, lent weight to the issue at hand by saying the Cabinet may undergo a reshuffle, which "will be soon."
Subscribe now to our Premium Plan for an ad-free and unlimited reading experience!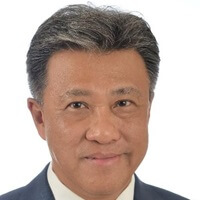 Wong Chun Wai began his career as a journalist in Penang, and has served The Star for over 35 years in various capacities and roles. He is now group editorial and corporate affairs adviser to the group, after having served as group managing director/chief executive officer. On The Beat made its debut on Feb 23 1997 and Chun Wai has penned the column weekly without a break, except for the occasional press holiday when the paper was not published. In May 2011, a compilation of selected articles of On The Beat was published as a book and launched in conjunction with his 50th birthday. Chun Wai also comments on current issues in The Star.