WHENEVER somebody says "I'll be back", it's tough not to associate that phrase with legendary actor Arnold Schwarzenegger.
But is it true that the legendary catchphrase, which originated from The Terminator (1984), almost didn't happen?
Verdict: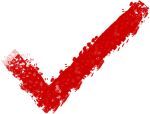 TRUE
If director James Cameron didn't put his foot down, Schwarzenegger would have probably terminated his own signature line.
In his book, "Total Recall: My Unbelievably True Life Story", Schwarzenegger recounts an argument he had with Cameron who was the director of 'The Terminator' over the iconic line.
The former California governor admitted that it's weird for him to pronounce the line, adding that it's not something an unstoppable killing machine would say.
Vouching for "I WILL be back" instead of "I'll be BACK", he repeated the line for Cameron who insisted that he say the line as it is.
The two went back and forth until the director finally had enough and stood his ground.
"He (Cameron) said 'What does the script say?', then I said the script says 'I'll be back!'" Schwarzenegger said.
Chuckling in an interview with Howard Stern, Schwarzenegger then recalled how Cameron doubled down on him saying the line and told him not to correct his writing, as Cameron does not correct the actor's acting.
And with that, the seven-time Mr Olympia said the line and boy we're glad that he did... and so did he.
Schwarzenegger said Cameron knew it would be one of those powerful lines, emphasising that he, at that time, didn't.
"I was amazed when we had a screening of the movie and kids came up to me asking me to say the line," he said.
After The Terminator, the legendary catchphrase was said numerous times more in other films including The Running Man, Last Action Hero and The Expendables 2, where the iconic line was not only uttered by Schwarzenegger but also by fellow action hero Bruce Willis.
References:
1. https://www.nydailynews.com/entertainment/tv-movies/schwarzenegger-didn-back-article-1.1172876
Subscribe now to our Premium Plan for an ad-free and unlimited reading experience!