WHETHER put on toast, made into guacamole, incorporated into a smoothie or used as a sushi roll topping, avocados are not only delicious but have been linked to several health benefits. However, the origin of its name might be a bit unsavoury for some.
Is it true that avocado gets its name from a word meaning testicle?
Verdict: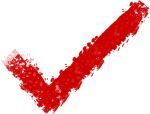 TRUE
With the avocado fad still going strong, you would be hard pressed to find someone who has no idea what an avocado is today.
However, many might be surprised to find out that avocado actually gets its name from a word meaning testicle.
In Nahuatl (Aztec), the word ahuacatl means "the fruit of the avocado tree", and at least in slang terms, "testicle" - much like the word ball or nut carries a double meaning in English today.
It is thought that the reference is due to the avocado's shape or that people back then believed it has aphrodisiac qualities.
References:
1. https://metro.co.uk/2018/06/29/wait-avocado-used-mean-testicle-7669739/
2. https://www.vice.com/en/article/d3k98w/psa-the-word-avocado-once-meant-ballsack
3. https://www.businessinsider.com/avocado-history-word-testicle-2018-6
Subscribe now to our Premium Plan for an ad-free and unlimited reading experience!