KOTA BARU: Not wanting to see the Kelantan's rich cultural heritage disappear over time, a photography enthusiast decided to immortalise them in a series of photobooks.
Johan Ariff Ismail, 55, said he began collecting the photos in 2004 after venturing into the field of photography and becoming actively involved with the activities of the Kelantan Tourism Information Centre (TIC).
"I took photos of many cultural events and heritage in Kelantan for my personal collection, but then I thought about how the cultural heritage in this state is slowly being forgotten. I decided to immortalise it in a photobook.
"So far, I have printed nine photobooks covering every district in the state, including Pasir Puteh, Bachok, Kota Baru, Pasir Mas, and Tumpat, while the rest are still in the printing process," the owner of a multimedia company told Bernama when met at his home in Kampung Dusun Muda recently.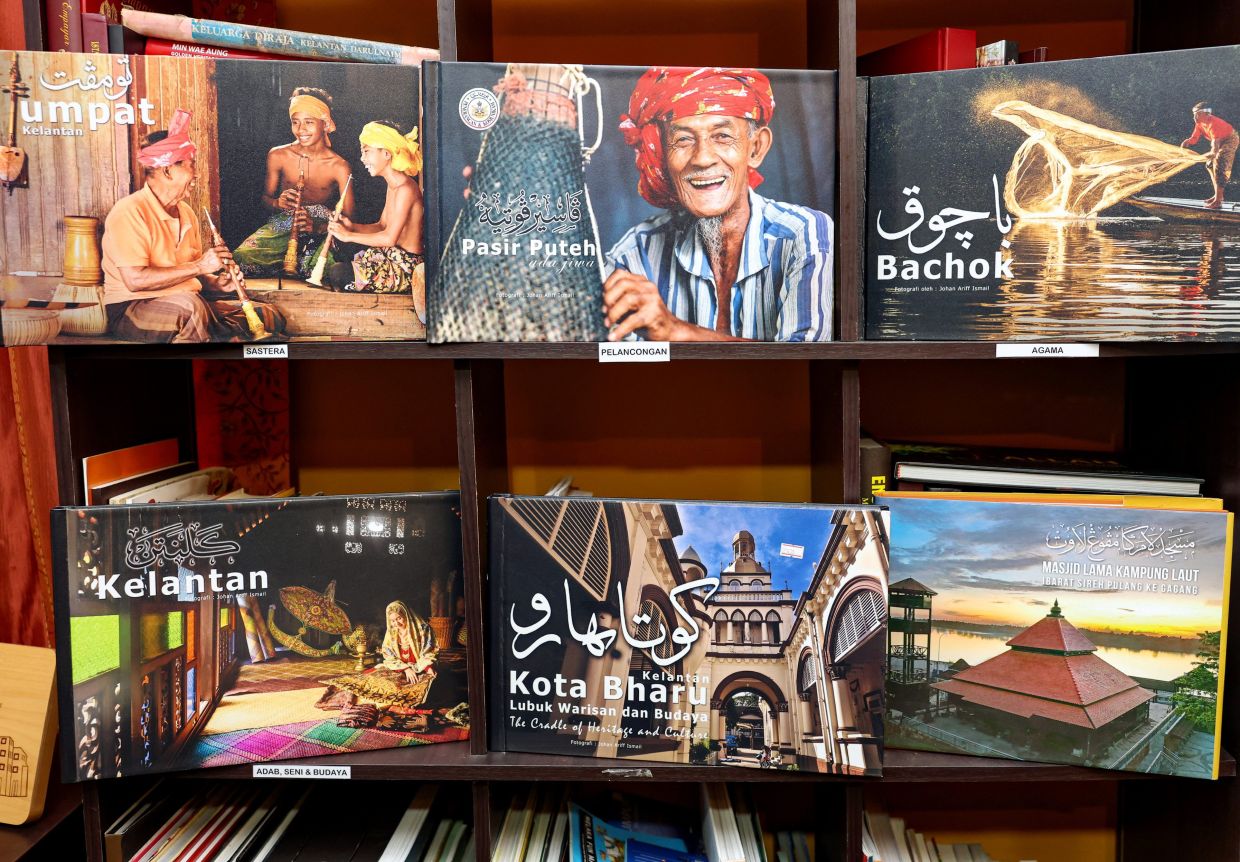 Some of the photobooks published by Johan Ariff.
According to Johan, each district in Kelantan has its own uniqueness and attractions, and the process of documenting the photobooks took a considerable amount of time because it required him to delve deeper into the history of the state.
"I'm currently working on a photobook featuring various interesting areas in the state, including Dabong and Lojing, which offer distinctive natural settings.
"I want these photobooks to be more than just a record of pictures or events; I want them to have a 'soul', deep connotations and cover every aspect of Kelantan's rich heritage," said the Kelantan native.
Johan said the photobooks were produced through extensive research and using a variety of sources, including Malay classic texts, interviews with locals, as well as experts in the art and culture of the Kelantan community.
"Each photobook features 15 major subjects, such as architecture, games, garments, cultural performances, customs, handicraft, martial arts, ethnology and food.
"I hope that these photobooks will not only serve as a reference but also elevate the local art and cultural heritage and help the Kelantan Malay community preserve their identity," he said. - Bernama
Subscribe now to our Premium Plan for an ad-free and unlimited reading experience!