RAUB: Having received death threats and had gibbons under her care taken away, Mariani Ramli is only more determined to rescue and rehabilitate the critically endangered species.
Her decade-long effort is finally seeing results with the expected first release of a gibbon couple into the wild next year.
"We have two potential couples to be released. We are just waiting for them to have a baby.
"It's going to be a new chapter to have the first ever properly rehabilitated gibbons released into the wild," she said in an interview.
Mariani's Gibbon Rehabilitation Project (GReP) sanctuary is deep in the jungle of Raub in Pahang, and these gibbons had come a long way before ending up there.
"Gibbons are monogamous animals. So when a baby gibbon is poached, it means the whole family of at least 20 gibbons were killed."
Having lost their families, Mariani said the young gibbons also lost the connection to their instincts and habitat, which led to them having zoochosis – showing deviant and abnormal behaviour due to captivity.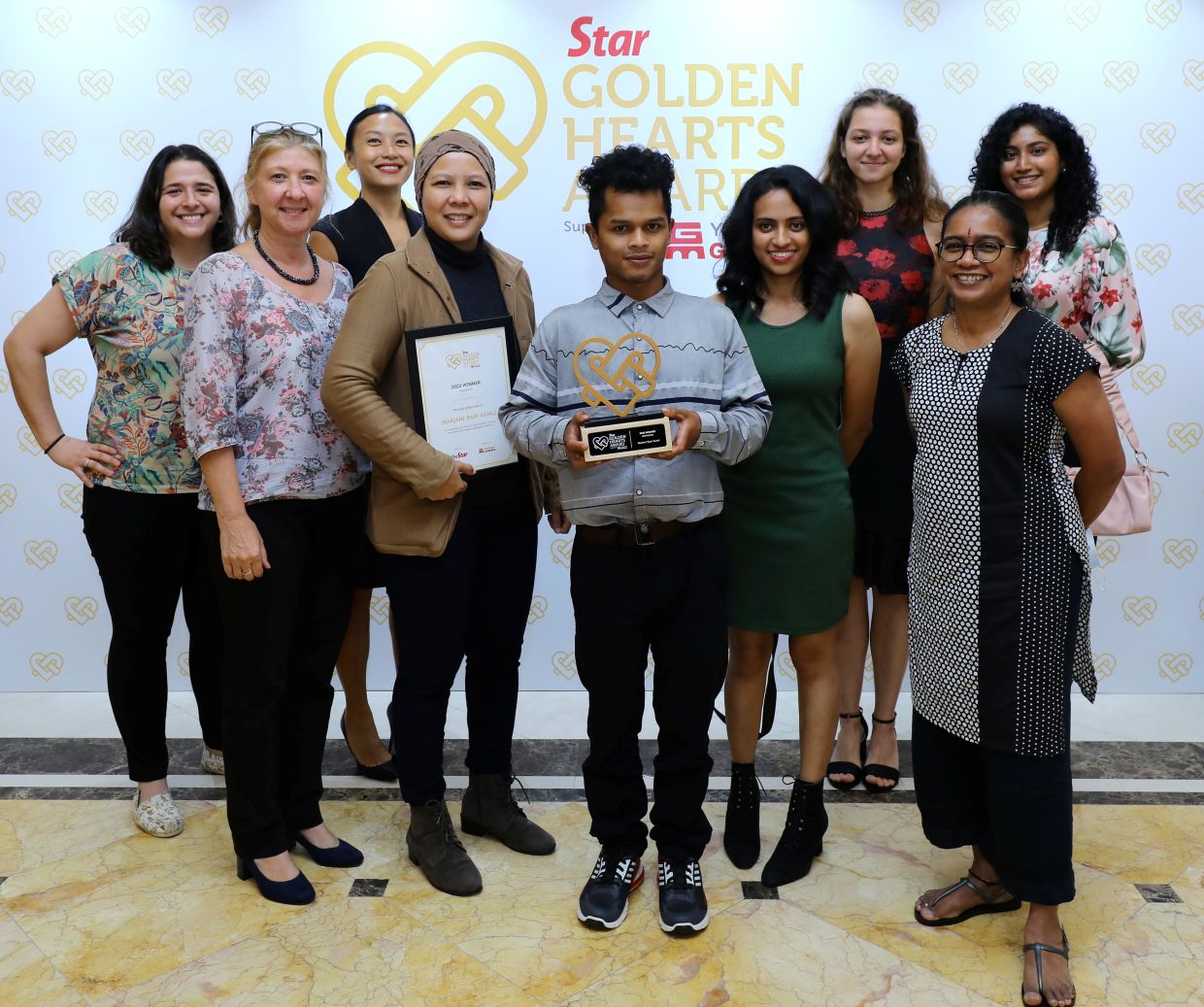 From malnourishment to weak muscles and wounds, Mariani said each little progress shown by a gibbon was what kept her and the team going. — SAMUEL ONG/The Star
"For example, when Ebony, now six, first arrived in 2018, she yearned for human attention. Having gone through the rehabilitation, she now wants her own space," she said, adding that Ebony was later paired with Coley, seven, and the couple has since shown positive progress.
"They have been living in the same enclosure for a while and now protect each other. They also showed signs of wanting to be together without human interaction and ready to start a family," she said.
For another couple – Darling and Dexter, Mariani said they also showed positive interaction.
"They share food and place to sleep. Now we're just waiting for a baby before they can be released," she said.
The 36-year-old also founded and led the Gibbon Conservation Society (GCS) – an NGO dedicated to supporting the sanctuary's work and raising the alarm on the need to stop gibbons from the illegal exotic pet trade.
Although her effort is the first of its kind, it has made her unpopular with wildlife poachers and traders.
Mariani runs the Gibbon Rehabilitation Project (Grep), a sanctuary in the jungle of Raub, Pahang, that rescues and rehabilitates gibbons from poachers and pet owners. — ONG SOON HIN/The Star
The "Gibbon Whisperer" began her work in 2007, when at 20, she moved from Sabah to the peninsular and joined the Wildlife Department as a ranger, tracking down poachers.
"I had my gibbon as a pet and didn't know much about conservation then. I thought it was enough with me living and sharing food with it until I realised I was wrong after doing some research."
Mariani then travelled to Thailand and Cambodia to learn proper caring techniques for these mammals.
She decided to leave city life, sold most of her belongings and rented a 0.3ha abandoned rubber plantation as her gibbon enclosure – the humble beginnings of Grep where she also learnt how to build enclosures using recycled scaffolding.
"We rehabilitated 10 gibbons in Raub, consisting of adults and juveniles," she said.
Mariani's rehabilitation efforts strictly follow the International Union Conservation for Nature (IUCN) guidelines.
"This is to ensure their survival chance is more than 90%. They need to know how to sing, swing by the arm, socialise with other gibbons, have a regular biological clock and be free of zoochotic behaviour. They also must have offspring as this means they can create a new population in the wild," she said.
Mariani also founded the Gibbon Conservation Society, focusing on gibbon sanctuary and raising awareness of the wildlife trade and the need to stop having gibbons as pets.
Mariani said her toughest hurdle was when the authorities confiscated six gibbons in her pilot rehabilitation project two years ago.
"They were good candidates for release with proper rehabilitation. But maybe rehabilitation was not really understood well back then," she said.
After burying herself in sorrow for two months, Mariani said she decided to return stronger.
"I knew there were many other gibbons out there. So I got up and continued," she said, adding that she had no regrets and would take it in her stride any future challenges.
From malnourishment to weak muscles, injuries and wounds, Mariani said each little progress shown by a gibbon was what kept her and the team going.
"More needs to be done in gibbon rehabilitation.
Gibbons are only a step behind the critically endangered Malayan tiger as the last population record was from the 80s.
"More academicians, NGO and students need to get involved, including governmental support, to ensure our gibbons will not go extinct in the wild."
Mariani noted that gibbons are only a step behind the critically endangered Malayan tiger as the last population record was from the 80s.
"After decades and bouts of deforestation and poaching, we don't know how many gibbons are left."
Mariani also said the government should strengthen the Wildlife Conservation Act to cover crimes against traders selling wildlife online.
She called on pet owners not to buy and have gibbons as pets.
"Gibbons will have little chance of survival in hard release without proper rehabilitation. Pet owners can surrender the gibbon to GCS or wildlife authorities," she said.
For her noble efforts, Mariani is recognised as one of the 10 winners of the Star Golden Hearts Award 2022 (SGHA) under the individual category.
SGHA is an annual award by The Star and Yayasan Gamuda that celebrates everyday Malaysian unsung heroes. For more details, visit sgha.com.my.
Subscribe now to our Premium Plan for an ad-free and unlimited reading experience!