PUTRAJAYA: Individuals who test positive for Covid-19 can be released from isolation if they test negative on day four, said Khairy Jamaluddin.
The Health Minister, however, said they should do the RTK-antigen test on the fourth day under the supervision of a medical practitioner.
"Those who still test positive will have to complete the seven-day quarantine period," he said at a press conference on Wednesday (April 27).
On the RTK-antigen test, Khairy said it was to done via self test with supervision from medical practitioners registered with the Malaysian Medical Council.
The test can be done either physically or virtually, he added.
The results of the test must be recorded into the eCovid system by the medical practitioners to ensure the data is integrated with the MySejahtera application.
"This should be done in less than an hour after the test is completed (with negative result) so that the individual can obtain a release order as soon as possible," he added.
Khairy said individuals who chose not to do the Covid-19 test on day four will be automatically released after seven days of quarantine.
This will take effect from May 1 and is applicable to those who are undergoing quarantine.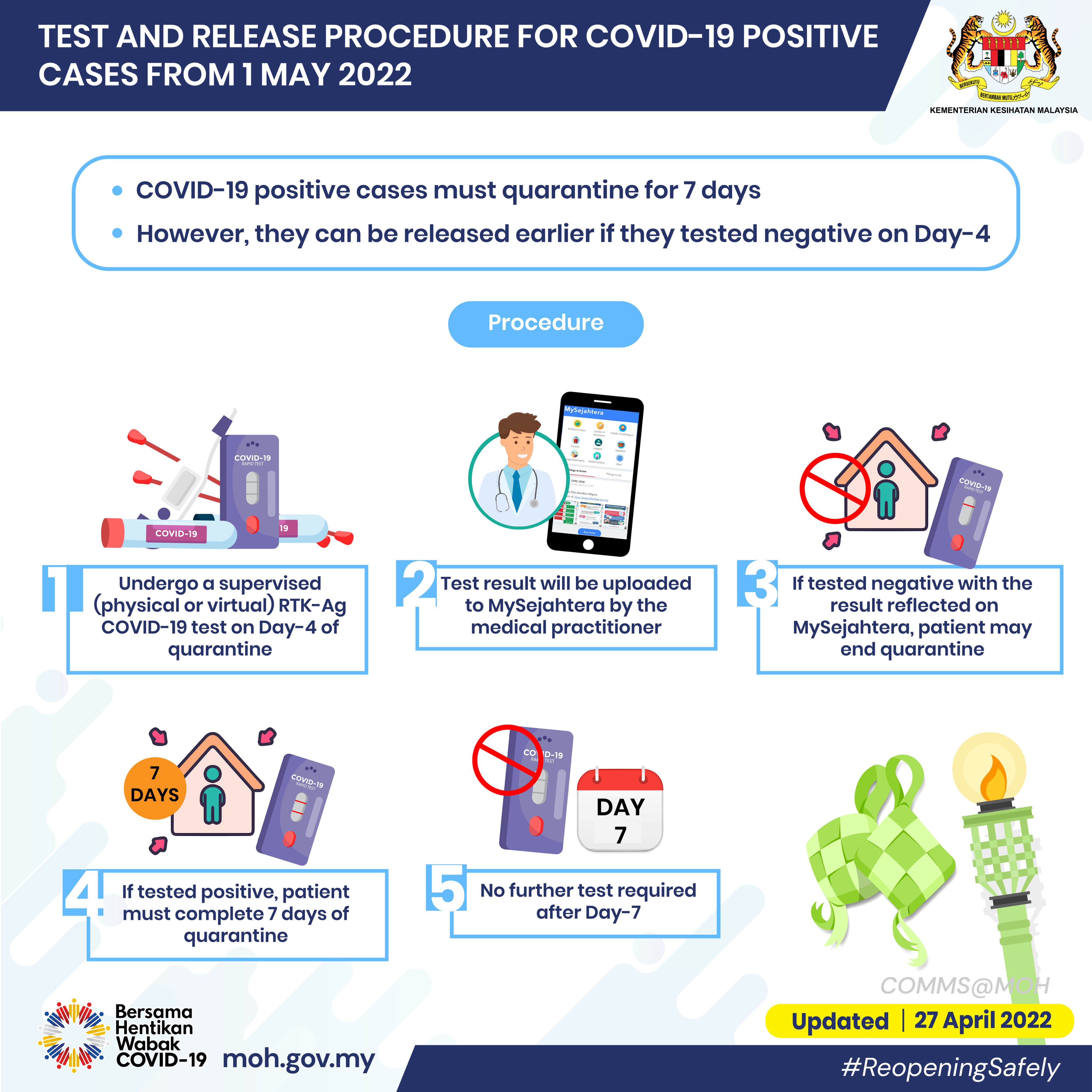 Subscribe now to our Premium Plan for an ad-free and unlimited reading experience!