Steps to train and retain bright minds, attract experts a must for nation-building
IF the Higher Education Ministry is to achieve its aim of turning Malaysia into a talent hub, crucial steps to retain existing talents while attracting global minds must be taken immediately.
High-value foreign direct investments, more high-skilled jobs, and a higher income level are also a must for the country to become a dynamic talent hub, said Talent Corporation Malaysia Bhd (TalentCorp) group chief executive officer Thomas Mathew.
"It's a cycle – we need investments so our talents can grow, but we also need the right talents to bring in the investors," he said, adding that while its Malaysia Critical Occupations List (MyCOL) provides a good understanding of what employers are looking for, the country is still not able to produce enough graduates with the skillsets required by employers.
The presence of large, stable employers with the latest technologies can attract a range of talents, said the Malaysian Employers Federation (MEF).
Its president Datuk Dr Syed Hussain Syed Husman emphasised the need for effective campaigns, tax incentives and regulations that support talents in targeted sectors, such as the Fourth Industrial Revolution, and finance and services.
"It is critical to attract multinational companies to invest in Malaysia. The government should also encourage more tech giants to establish centres here as this will attract talents from across the globe to work in Malaysia," he said, adding that apart from systems and incentives, Malaysians must be passionate about acquiring knowledge and be willing to take on challenges. "We cannot be stuck in this status quo. The hunger for success must be in the minds of all our talents," he said.
Malaysia, said Syed Hussain, dropped from the 34th spot in 2021 to the 45th position last year in the Global Talent Competitiveness Index (GTCI), mainly due to negative business sentiments.
Accelerating digital transformation and finding key investments centred on human capital development, he said, are key to ensuring the smooth calibration of the talent pool.
He urged the government to focus on developing an integrated education system, and certified skills training, to enhance opportunities to acquire higher skills proficiency, knowledge and expertise to meet current and future skills needs. "Improve the relevance of skills development, and technical and vocational education and training (TVET) systems, through industry-led learning models, including establishing sector-specific skills councils and apprenticeship programmes by relevant industries," he said.In January, Higher Education Minister Datuk Seri Mohamed Khaled Nordin announced that Kuala Lumpur would be made Malaysia's capital for the country's best talents, and Malaysia would evolve into a talent hub for countries in the Global South.
This, he said, would make the country a lynchpin for talents and knowledge between two oceanic regions. Mohamed Khaled said transforming the nation's capital, and the country, into a talent hub is key if it is to see competitive economic development.
"The biggest deficit we are seeing is the lack of bright talents in the science, engineering, technology and creative sectors.
"We cannot rely solely on our local talents. Even a country like Singapore, which is home to some of the best workers, continues to hunt for talents from all over the world.
"So, our strategy must now be to expand our talent spectrum and invite the world's best to work, teach, do research, create and live here," he said, adding that developed countries have all adopted the same strategy to attract the brightest minds from all over the world, including Malaysia.
Fostering inclusiveness
To attract the best talents, National Association of Private Educational Institutions (Napei) secretary-general Dr Teh Choon Jin stressed the need to enhance the reputation of universities providing quality education and research opportunities.
"We need local and international experts in various fields of study, a robust immigration policy, and an immigration framework to attract skilled professionals and entrepreneurs and investors," said Teh, who is also Asia Pacific University of Technology & Innovation (APU) senior director and registrar. Calling for an environment that fosters inclusiveness where people from different backgrounds embrace multiculturalism, he said the welcoming climate supports diversity and encourages international talents to consider Malaysia a destination to further their studies and contribute to the nation's development.
Malaysian varsities, he added, have to be aggressively promoted in the global arena, and for this to happen, there must be a concerted effort to obtain recognition for Malaysian qualifications from the governments of other countries.
Efforts to get international recognition from countries like the United Arab Emirates, Saudi Arabia, Bahrain, Jordan, Kuwait, and Turkiye has been fragmented, he said.
"The absence of such recognition will discourage students from studying at private varsities here.
"Both public and private institutions are accredited under the same Malaysian Qualifications Framework, making it possible for the Higher Education Ministry and the Malaysian Qualifications Agency to help private universities gain recognition from foreign governments."
Teh would also like to see international students granted post-study work visas for an initial two-year period subject to their academic performance.
After the period is over, he said employers can decide whether to extend the employment of these graduates under work visas; this would make Malaysia a more attractive destination for students from emerging economies where a vast majority and rapidly growing number of international students originate.
Talented students who have spent three to five years in the country and are familiar with the local culture and working environment would benefit the country's workforce, he said.
He added that there also needs to be more strategies and initiatives from the government to improve the ease of doing business (EODB) index and the corruption perceptions index (CPI) as these have a bearing on the country's global image.
"A favourable business climate attracts companies and individuals looking to establish a presence in Asia.
"An ecosystem that appeals to the best talents globally, and enables them to thrive and contribute to Malaysia's economic growth and development, is important if we want to get quality students and investors to come here."
Grooming purposeful learners
Local talents, said Taylor's University deputy vice-chancellor and chief academic officer Prof Dr Pradeep Nair, come in the form of purpose-driven individuals.
Taylor's Impact Labs, a new initiative by the varsity, were set up to produce talents who ensure sustainable practices, innovate for shared prosperity, and show respect for unity, trustworthiness, care and compassion in solving the real challenges in society, he said. Students today, said Prof Pradeep, are more socially conscious and want to positively impact the world by supporting good causes outlined in environmental, social and governance (ESG) norms and the United Nations Sustainable Development Goals (SDGs).
"Companies with strong ESG norms recorded higher performance and credit ratings. As a result, employers are now more willing to invest in engaging their employees to live their purpose at work, given the companies' benefits.
"The shift in learners and employers suggests that universities must become more purposeful, and guide learners to discover and live their purpose for successful and fulfilling careers, either as employees or as leaders of companies," he said, adding that through projects embedded in the varsity's curriculum, students will have a chance to make an impact and make a difference in society. "Students can do what they love, what the world needs, what they are good at, and what they can be paid for.
"In addition to making an impact, this will result in grants, reports, journal publications, scalable models and patent applications," he said.
Taylor's Impact Labs consist of solution-focused teams of academics, practitioners and students with a common purpose, and are committed to working together to make progress on societal problems guided by the SDGs.
Comprising 13 labs, the initiative brings transdisciplinary expertise from the university, government, businesses, nonprofits, philanthropic practitioners, and beneficiaries to generate new insights and creative approaches to solving complex challenges.
"Of these labs, Digital Innovation and Smart Society, Food Security and Nutrition, Digital Economy and Business Transformation for SMEs, Eradicating Poverty, Education for All, and Clean Technology, address the most pressing issues facing the world today."These labs look for solutions, such as flood detection, and ways to curb food security issues, elevate the B40 from poverty, and optimise water and energy usage," he said.Eradicating Poverty Impact Lab deputy director Assoc Prof Dr Wan Puspa Melati Wan Halim said Malaysia has enormous potential to become a talent hub in the region.
"Investing in education and providing students with opportunities to explore their interests and develop their skills is crucial – and this must start early through the school system.
"Religious institutions and families must also play pivotal roles in cultivating passion for everything individuals do."Together, we can build a dynamic talent ecosystem that fosters innovation, creativity and entrepreneurship, which will not only benefit Malaysia, but also position the country as a leading talent hub in the global arena."
Improving employability
For short- and mid-term measures to improve graduate employability, TalentCorp has initiatives such as Young Employable Students (YES!), which helps graduates with skills and competencies such as employment marketability; and the National Structured Internship Programme (MySIP), where students undergo recognised, industry-relevant internship and apprenticeship programmes with MySIP employers, Mathew shared.
TalentCorp's mynext, an all-in-one talent solution and analytics platform, helps students understand how to align their interests, preferences and values with jobs that may be a better fit for them, he added. "It's mandatory in 11 public universities and introduced in eight private higher learning institutions.
"To tackle mid- to long-term efforts, we have the Industry-Academia Collaboration (IAC) initiative, which brings employers and universities together to participate in dialogues that result in specialised training, internship absorption, curriculum review and policy changes."
Students from Taylor's Impact Labs share how they're making a difference with their talents
Taylor's University students participating in the MyBamboo project to design and build garden activity structures with bamboo.
Project: MyBamboo
SDG 11: Sustainable cities and communities
We came up with MyBamboo to address the lack of seating facilities at Kebun Komuniti USJ2, a community farm. Life-size bamboo structures were designed and built to activate and increase participation from local communities in urban farming and other activities that promote community well-being and sustainable living. We had to make structures for real clients at the community garden.
Though we were initially afraid and anxious, our lecturer and tutor helped us throughout the project by providing insights whenever we presented a design.
Working with a team of 20 on this bamboo construction project had been a fulfilling experience for me. Not only did I learn new skills and gain valuable hands-on experience in building and design, but I also got to collaborate with various people towards a common goal.
This project taught me the value of collaboration and communication in accomplishing a shared objective. Each team member contributed different skills and perspectives.
By working together, we overcame obstacles and built a beautiful and practical structure for the community garden.
Participating in a project that promotes sustainability and community engagement has given me purpose. Knowing that our work will assist the local community and encourage sustainable practices has been fulfilling, and I am honoured to have been a part of it. Being sustainable helps safeguard the environment and natural resources, saves money, and makes us feel good about ourselves.
We can do our part to address environmental concerns, like climate change and habitat devastation, by lowering our consumption of resources and reducing waste. Sustainable practices like reusing products can help us save money and increase our financial stability too. – Meesha Lopez, Bachelor of Science (Hons) in Architecture
A business owner assisting customers at her booth during th Womenpreneur project at Taylor's University Lakeside Campus.
Project: Womenpreneur
SDG 1: Eradicating poverty
Creating social impact by empowering women entrepreneurs through knowledge and skills workshops, while fostering economic development in their communities, was a good challenge and an incredible opportunity for me. I was able to learn from a meaningful initiative that not many get to be a part of. Interacting with the community gave me unique insights as their stories are touching.
I felt so much empathy for them. It was lovely to get to know these inspiring and hardworking women entrepreneurs. I take pride in being able to contribute to improving their work and making an impact on their lives.
This project was challenging, but it has given me a sense of purpose. I hope it will continue to help women entrepreneurs by equipping them with the right tools and education. – Elden Chan Wai Jian, Bachelor of Psychology
We can do it
"There's plenty of talent among Malaysia's youth. However, we need more resources and sufficient opportunities to share our talents and find like-minded, similarly talented people. It will be very challenging.
There are a lot of academic opportunities nationally and internationally, but there needs to be more progress when it comes to educating the citizens socially, economically and politically.
Education institutions should hold more events dedicated to out-of-curriculum topics like mental health or wildlife conservation to nurture talents. It will prove that Malaysia isn't operating like the typical Asian hive mind, where work appears to be the sole purpose of life. – Jeremy Loh, student (Diploma in Forestry)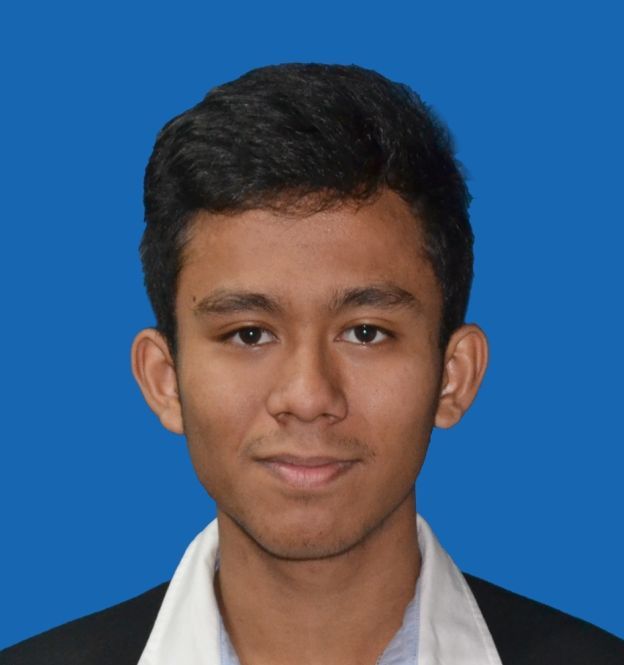 We need to have standardised academic policies in place. I hope the importance of self-growth and self-learning will be ingrained when educating future generations. The younger generation needs to be taught crucial skills such as finance and leadership alongside the importance of work-life balance. – Muhammad Iqbal Shaharum, student (ACCA)
Subscribe now to our Premium Plan for an ad-free and unlimited reading experience!