Fashion and music are inseparable. Rapper Yung Raja is a testament to this, with his penchant for dressing up in the most standout of outfits.
The 26-year-old Singaporean artiste – known for using "Tanglish", a mix of Tamil and English, in his raps – is not afraid to break conventions with the way he dresses.
He says that fashion is able to make him feel extra special, thus enhancing his confidence.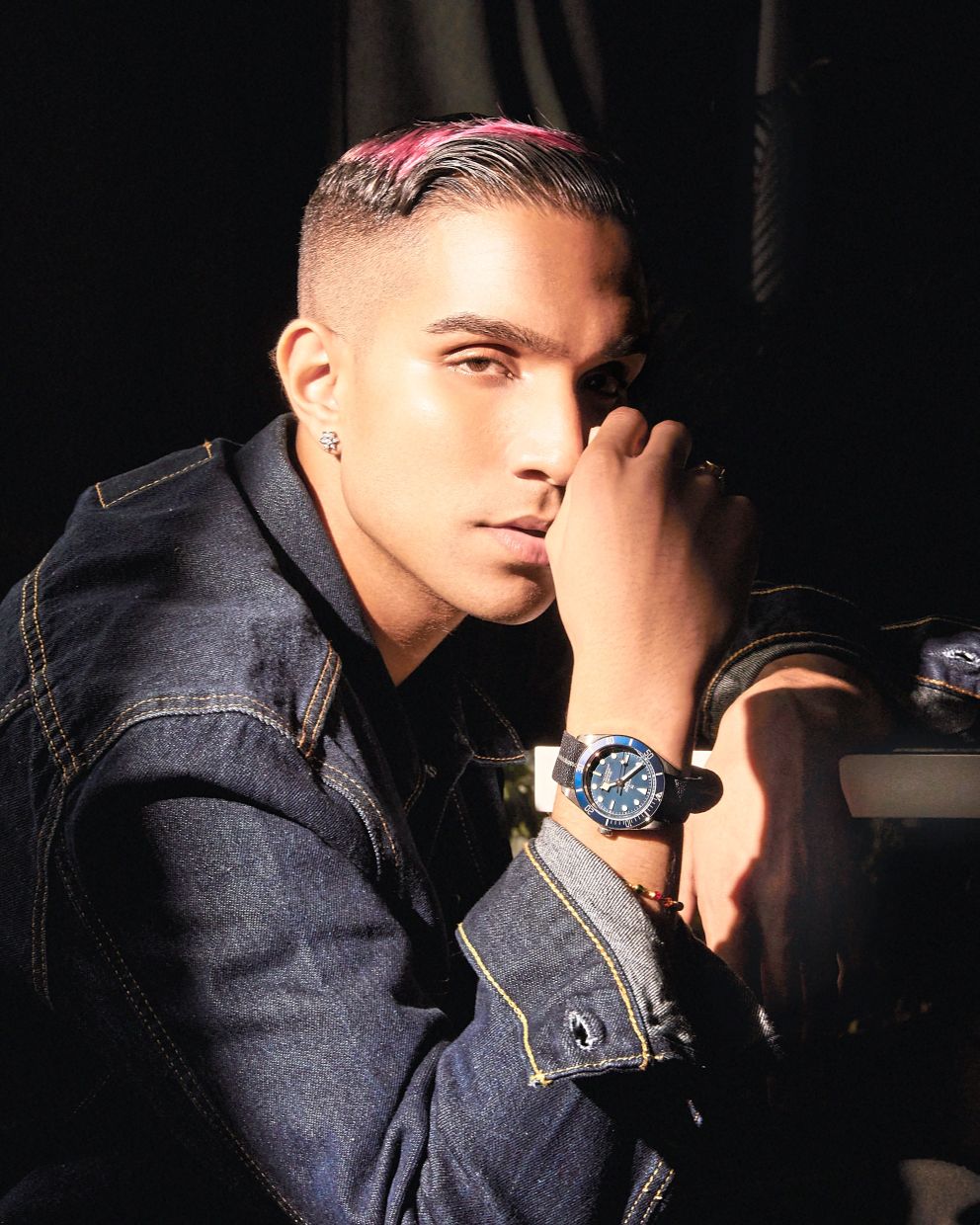 Photo: Swiss WatchRaja was recently in town for the launch of a new Tudor boutique in Petaling Jaya which was held in partnership with Valiram-owned luxury retailer, Swiss Watch.
Read more: Style Watch: Singer-songwriter Hael Husaini stands out with his bold outfits
His link to Malaysia is rather significant.
"In the past five years, Malaysia has become somewhat of a home for me," he reveals.
"I started my career performing in Kuala Lumpur a lot. It has been so fulfilling to be able to grow with the people who have been supporting me from the start."
He adds that the Malaysian rap scene has been an inspiration for him through the years and he finds it an honour to work with Malaysia's best in the game.
Raja rose to prominence in 2018 after being featured in an episode of the Malaysian hip-hop web-series, 16 Baris, hosted by local artiste Joe Flizzow.
"No matter where I go, Malaysia will always hold a special place in my heart," claims Raja.
As for fashion, he does not let what others think interfere with his likes. His view is that stereotypes should not even exist when it comes to style and dressing.
Can you describe your style?
My go-to has always been aesthetics that are clean and sharp, with matching colourways. It's always about creating your own identity, being daring and pushing the boundaries. I like finding that balance without going overboard.
How do you think fashion serves to amp up your music persona? Does it play a role in your performances?
Fashion has always been a big part of one's expression. As a musician, I'm constantly thinking of ways to amplify that expression by integrating the world of fashion and music, both of which I love dearly. It's not just about the brands but also what we love, which style speaks to us and most importantly, how they make us feel confident. These emotions are then translated through my music too. I'm always rocking fashion that makes me feel like a million bucks – from the moment I step into the studio to when I'm performing on stage.
Photos: Yung Raja
There's a perception that men have it more difficult in fashion, as there is less variety of designs and styles that we can choose from. What's your thought on this?
I've actually never felt that way before. There are in fact no rules when it comes to fashion. Like right now, as I'm typing this, I'm rocking my sister's bell bottom jeans that I think is super dope. To me, these limitations are borne of stereotypes to which we should not be confined. Even as a kid, I was never worried about the opinions of others, and so I've never felt the need to hold back just because it's unconventional. I love being bold and daring. My fashion is my vibe.
Read more: Style Watch: Malaysian artiste Dafi dresses to his own tune
What would you say is your essential fashion accessory?
My shades will always complement my dressing! Also on the list is my Tudor Black Bay Chrono S&G. Time with my loved ones is what matters most to me. My shades and the Tudor on my wrist have walked through some pretty wild milestones with me to date.
Do you have a fashion icon that you look up to? Maybe someone from the rap scene?
A$AP Rocky and Bad Bunny have married both the fashion and rap scene perfectly.
Subscribe now to our Premium Plan for an ad-free and unlimited reading experience!