While Pikachu doesn't say much beyond his name – syllable by syllable usually – the famous character from the Pokemon cartoon and video game series has sparked a protest in Hong Kong, all because of a name change.
This may, on the surface seem trivial but the protest is linked to an important issue that could have repercussions in the island's future and identity.
Cantonese-speaking Hong Kong protesters are calling Nintendo, the Japanese video game maker, for their version of the names (Pokemon and Pikachu) be retained instead of following the Mandarin names now used in China.
It all started when Nintendo announced that it would use the Mandarin (or Putonghua) pinyin for their upcoming games, says the South China Morning Post.
Chinese dialects differ from region to region and often the words sound different as well.
In China, Pokemon is now officially called Jing Ling Bao Ke Mong ( 精靈寶可夢). This is not what Hong Kongs fans know it. In Hong Kong the franchise is called Chung Mut Siu Jing Ling (寵物小精靈), meaning smart or magical pets.
To make matters worse for Hong Kong fans, their favourite character Pikachu, or as it has always been called on the island, Bei Kar Chiu (比卡超) has been changed to Pi Ka Qiu (皮卡丘) in Mandaran. The name, when read, in Cantonese becomes Pei Kar Yau.
More than a dozen protesters took to the streets on Monday (May 30) to fight against Nintendo's decision to change the video game's yellow mascot name to the mainland Chinese version.
"We have been using Bei Kar Chiu for over 20 years," says a co-organiser of the protest rally reports the South China Morning Post. The protester added that the translation highlights the unique qualities of the Cantonese language. The protest was organised by a group called Civic Passion that advocates for the preservation of Cantonese culture and language.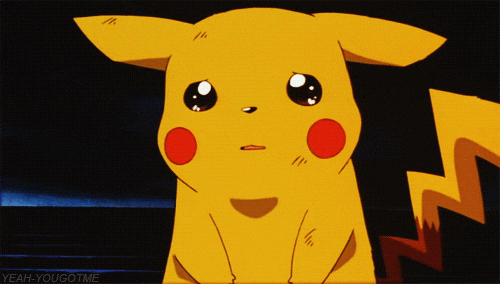 Over 6,000 people signed a petition in March to overturn the decision, but their request has thus far been ignored.
The controversy comes at a time when many fear that Hong Kong's identity and language are slowly being eroded.
In February, the Education Bureau proposed putting more emphasis on learning standard Mandarin in local schools, while in the same month the city's largest television station received a backlash for using simplified characters during its Putonghua newscast.