Cats use their claws the way we use our fingers. They use them to explore and to express emotions, mainly interest and stress. As they have scent markers in their paws, they also claw in order to mark or claim objects.
Asking a cat not to claw is like asking a toddler not to touch. It just can't be done. And as cat claw systems are part of the finger, declawing an animal is like cutting the fingers off a toddler. This is why cat lovers condemn it and why it's illegal in so many countries. It's viciously cruel.
Cats are adorable but they can cause havoc. Just like living with young kids means sticky fingers on the furniture, living with a cat means putting up with clawing.
The one thing you can do is to redirect by offering excellent clawing places like sisal rope-covered poles. Cardboard toys, scratching pads and sisal-covered table legs are also wonderful targets for busy claws.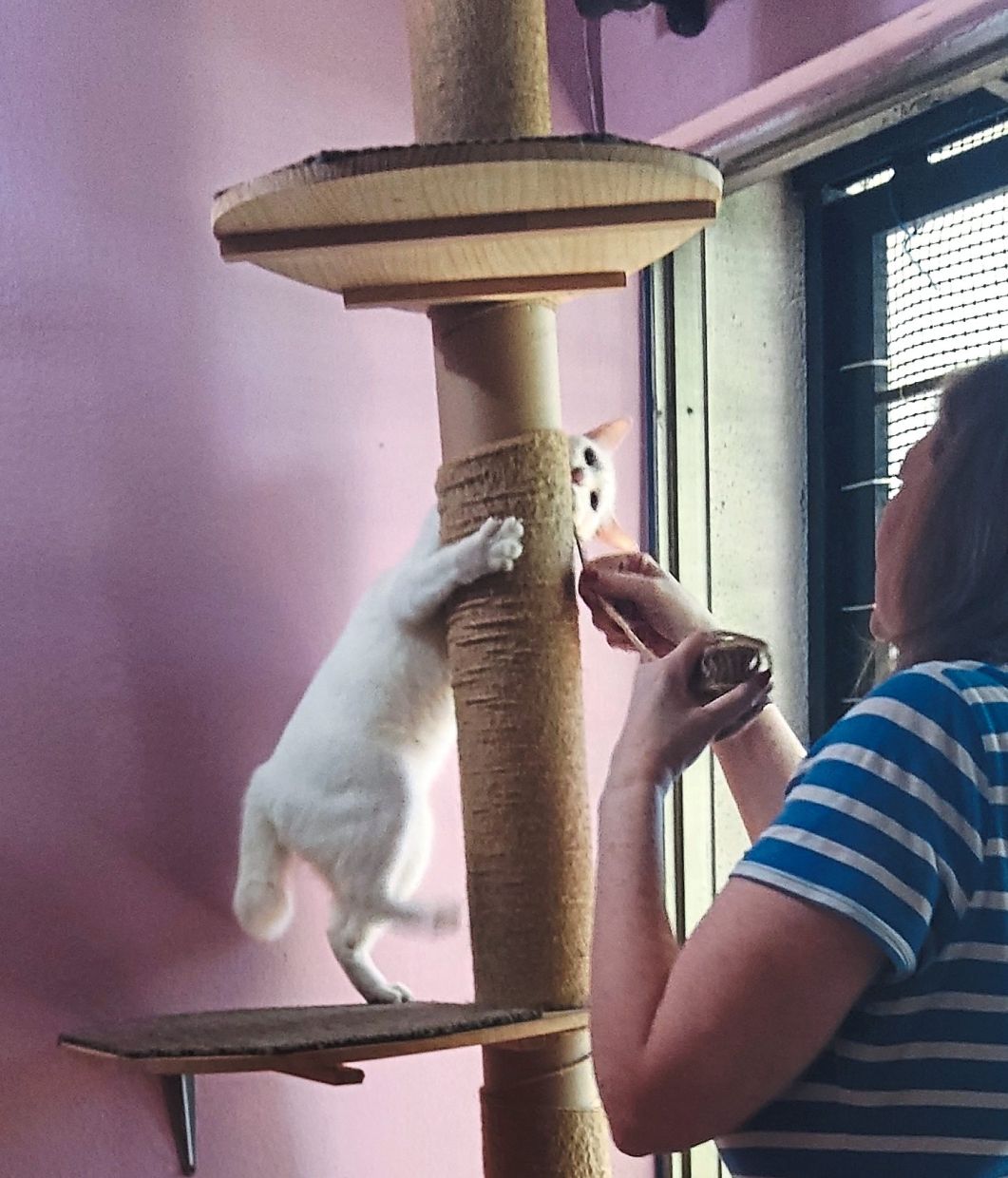 Offering your cat excellent clawing places like sisal rope-covered poles can distract them from clawing your furniture. Photo: Ellen Whyte
Deterrents are a bit hit and miss. You might try using a lemon-scented cleaner on your furniture to repel subtly as cats typically don't like citrus. A bit of clear double-sided tape might also deter an investigative paw.
But principally, it comes down to a choice: Cats will shed fur, claw your things and they will shred your newspaper. It's all part of the fun.
Subscribe now to our Premium Plan for an ad-free and unlimited reading experience!