A young woman struggles to stay upright under the weight of an enormous bag spilling over with blankets and bedding, cradling a baby in one arm and keeping hold of a backpack in the other as she shuffles towards her destination.
If a single photograph could encapsulate a decades-long Chinese government policy that has lifted 700 million out of poverty, this was it. For years after he shot the image, photographer and journalist Zhou Ke struggled to track down the determined young mother it depicts.
The moment was captured at Nanchang railway station in Jiangxi province in the country's southeast on January 30, 2010, during the Spring Festival travel rush, when hundreds of millions of Chinese people travel from cities to their ancestral homes in rural areas for Lunar New Year family reunions.
Get the latest insights and analysis from our Global Impact newsletter on the big stories originating in China.
The photo, titled "Baby, Mama Takes You Home", went viral, capturing hearts across the nation for the determination it showed in the face of crushing poverty and hardship. The woman it depicted became the face of the largest annual mass migration in the world.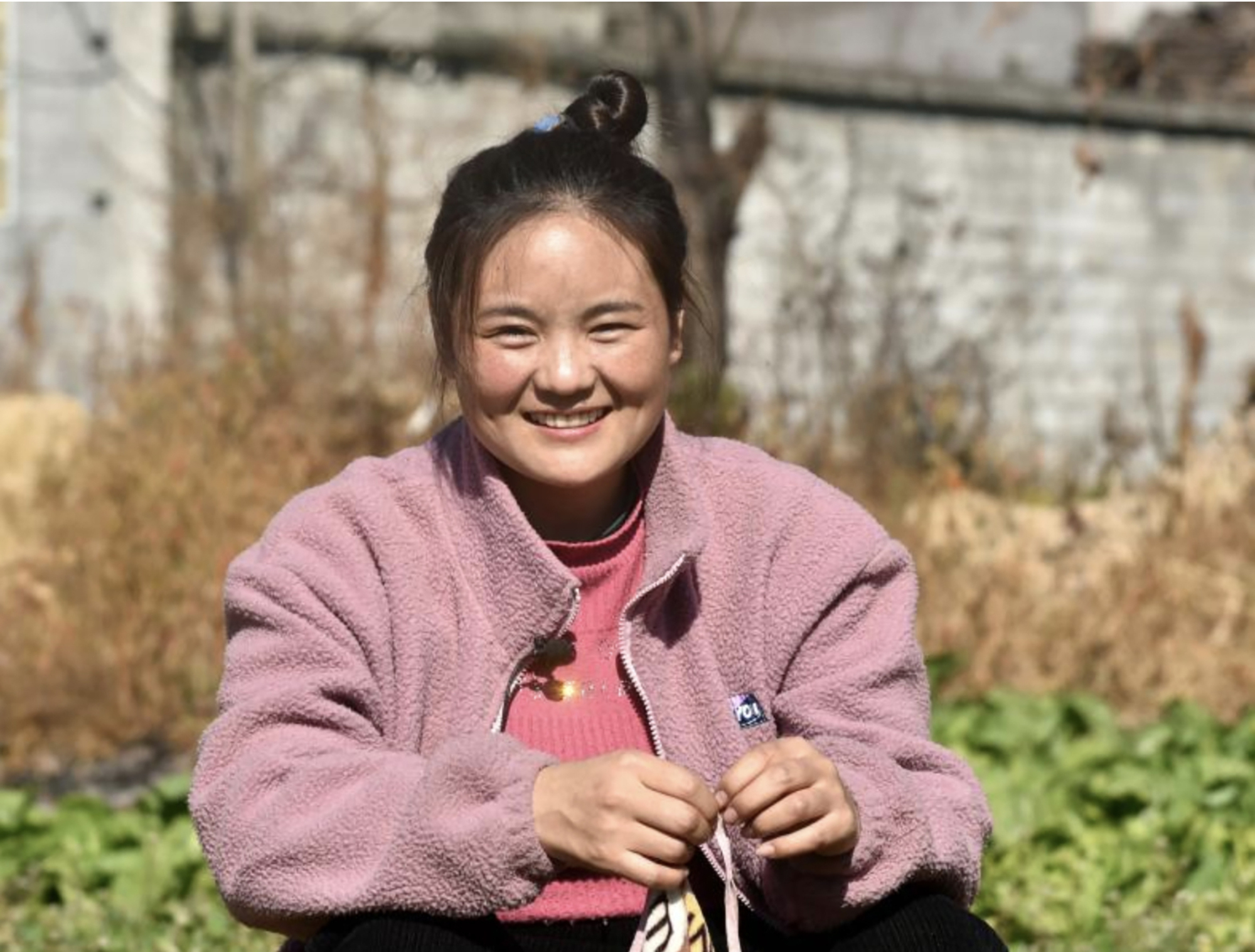 Zhou's attempts to track his subject down had come to nothing until last month, according to the state-run Xinhua News Agency. That was when Zhou found the woman, Bamu Yubumu, now 32 years old, in her hometown in Yuexi county, in the Liangshan Yi autonomous prefecture in Sichuan province, in the country's southwest.
At the time she was photographed, Bamu was about to begin a 2,000km (1,240-mile) journey from Nanchang, where she made bricks in a factory, to Yuexi.
"I earned 500 to 600 yuan [US$77 to US$93] a month. It was much better than planting crops at home," she told Xinhua. Like other women in her village, Bamu had not received an education and worked as a migrant or seasonal worker, forced to travel to wherever work was available to make ends meet.
The baby in the photo was born in 2009 but died some months after Bamu returned home from Nanchang, where she had spent five months in the factory.
"We were hard up, so I travelled to work to help with family expenses," she said of the factory job. The trip there lasted three days and two nights, according to Xinhua.
In those years, only a dirt road connected our village to the outside world. Our transportation was by horse and cart
Several years after Bamu returned home, the government introduced a poverty alleviation campaign that allowed her and her husband, Wuqi Shiqie - as well as other villagers – to plant profitable tobacco crops. Previously her family had grown corn, buckwheat and potatoes.
Initially, their earnings were less than 6,000 yuan a year, which put them below the official poverty line - currently around 5,500 yuan per person per year - but with continuing government support and agricultural aid, they were able to move from trials to large-scale planting.
During the low season for farming, the couple travel to Xiapu county in Fujian, southeast China, to work at a sea cucumber farm.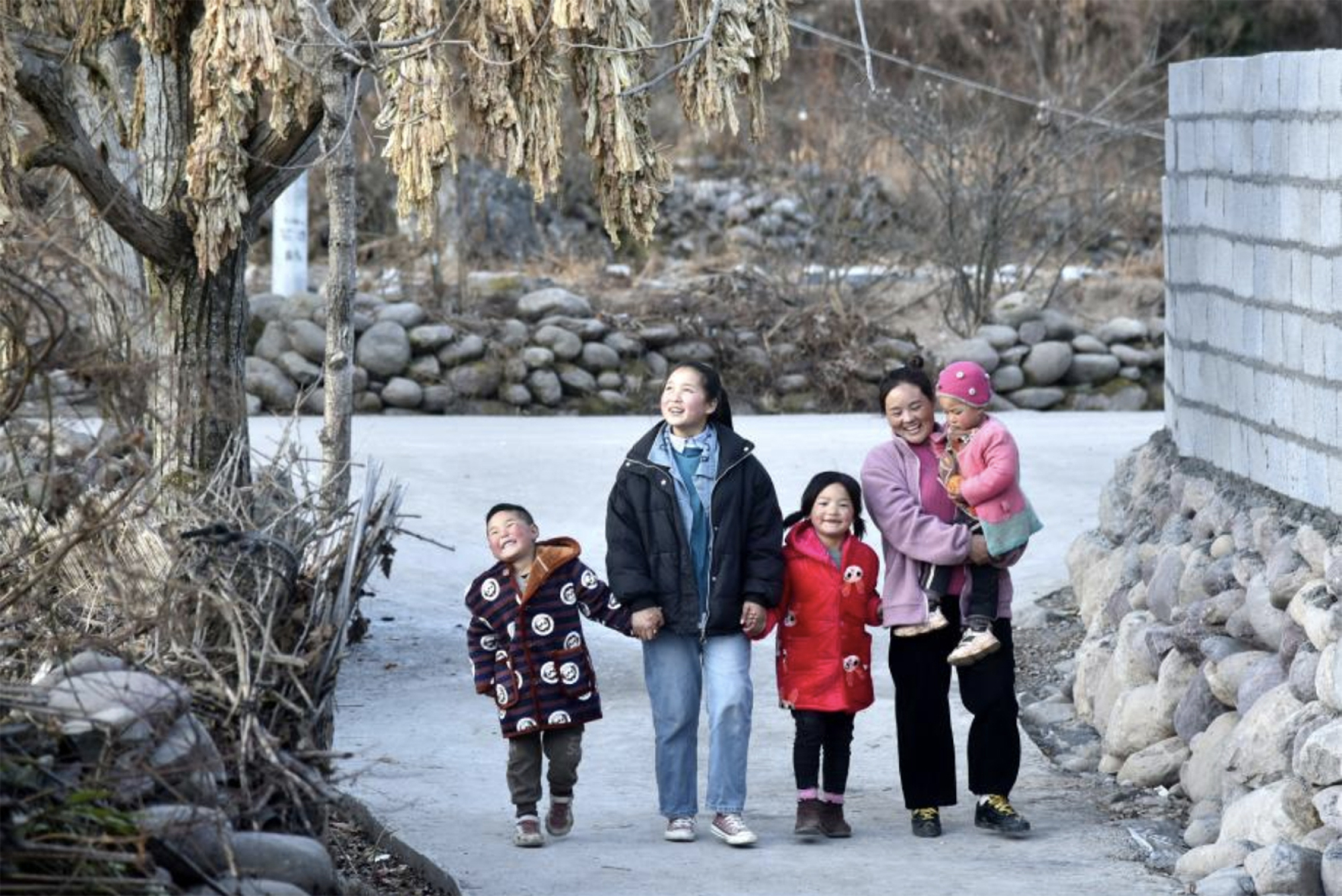 Last year, their combined annual income from tobacco growing and labour on the sea cucumber farm totalled 100,000 yuan (US$15,400).
Further government help, combined with their own savings, saw Bamu and her family move from a mud hut to their first concrete home in Taoyuan village, in the same county.
After 30 years of living in mud huts, it has changed their lives, she was quoted as saying.
"Living in a house like this, that won't let the rain leak in and the cold wind blow in, has been my dream since childhood," Bamu told Xinhua.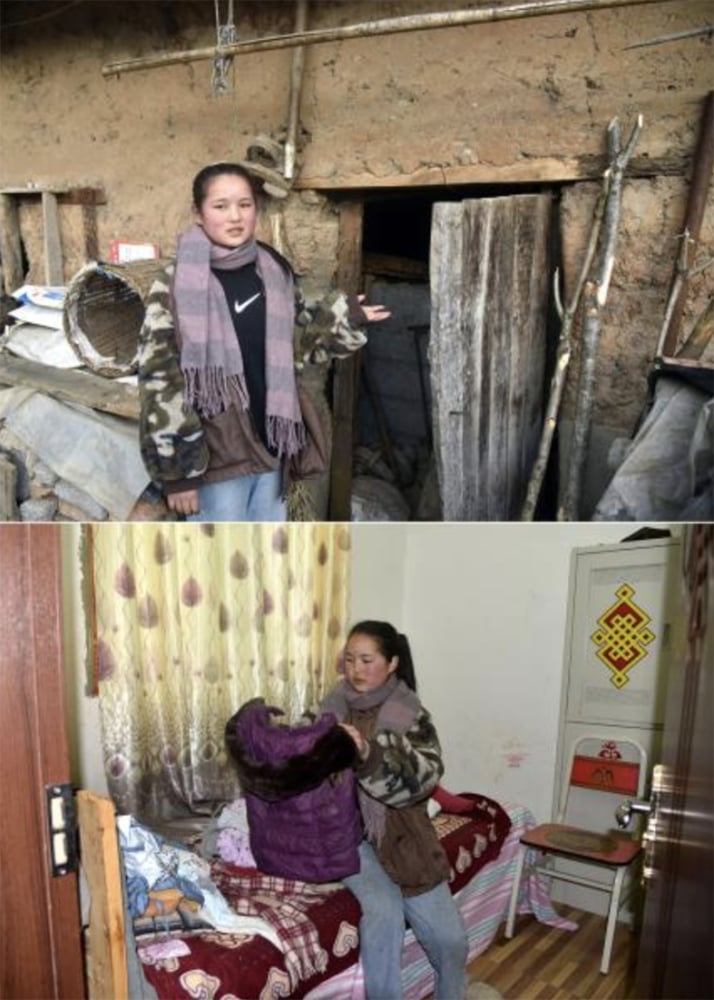 Bamu's family is one of thousands of impoverished families in Yuexi county who have relocated to new houses, gaining access to electricity, tap water, telecommunications and sealed roads thanks to poverty-relief efforts over the past eight years, according to Xinhua.
Every village in the country now has a medical clinic. Had that been the case earlier, it might have prevented Bamu losing two children to illness – including the infant in the photograph.
"In those years, only a dirt road connected our village to the outside world. Our transportation was by horse and cart," Bamu told Xinhua. "We had poor medical resources. Women delivered babies at home and children who got sick couldn't receive timely treatment."
Bamu is an example of the 100 million Chinese people who have been lifted out of poverty in the past decade and the 700 million in the past four decades, Xinhua reported.
Bamu told Xinhua she would not forget the hardship and poverty they had endured but that her life had greatly improved since then.
She wants the couple's four surviving children to make the most of the opportunity for education, something she never had, and to appreciate the rice, vegetables and meat they can now afford.
"I hope my kids can study hard and have a peaceful life," she was quoted as saying. "Whether encountering poverty or misfortune in our life, we should move forward bravely." - South China Morning Post
Join our Telegram channel to get our Evening Alerts and breaking news highlights