THE year is 2025 and with Chinese New Year around the corner, you decide to take a family vacation to Penang.
Train tickets are sold out and airlines have increased their prices. You decide that the most cost-efficient way to travel is to load the family into your spanking new electric vehicle (EV) and drive to Penang.
The car is fully charged and while there are charging stations en route, you decide to make the four-hour trip without stopping to recharge.
It's around 360km one-way from Kuala Lumpur to George Town, and while the electricity cost is negligible, you end up paying RM55 for toll.
With the slew of new EV models available in the market right now, it is possible to do a Kuala Lumpur to Penang trip without stopping for a recharge. There are already high-end EV vehicles with a 500km range.
But, in the near future, battery technology and charging capacity would have improved to make a non-stop trip a given.
In three years, it is estimated that around 30% of balik kampung traffic will be via EVs, and if you include plug-in hybrid vehicles, that figure will surpass 50%.
The electric revolution is well and truly underway. Auto manufacturers in the country that have jumped on the bandwagon have already experienced record-breaking sales for EV models and the government's move to exempt "green" vehicles from excise and sales tax was another boost for the sector.
Under Budget 2022, the government announced that imported EVs will get full import and excise duty exemption for two years until the end of 2023.
Locally-assembled EVs will get excise duty as well as sales tax exemption for four years until the end of 2025.
The lower prices for these vehicles have certainly excited consumers, but the challenge for this budding sector is infrastructure.
I wrote about this subject in 2017, around the same time I bought my own plug-in hybrid car.
At that time I wrote that the challenge for stakeholders was to ensure adequate infrastructure for the projected increase in EVs.
Unfortunately, this has not materialised. Sure, in the last four years there have been a few more charging stations at shopping complexes, but the lack (read: almost non-existent) purpose-built charging stations are seriously impeding greater adoption of zero-emission vehicles.
And even though car manufacturers have been quick to capitalise on "green" tax exemptions, the majority of EV models currently available in the Malaysian market have price tags in excess of RM400,000 – considerably out of reach for the average consumer.
This gives the false impression that zero-emission vehicles are only for the rich. In fact, the situation is the opposite in countries that have been quick to adopt and promote electric mobility.
In China, the world's largest EV market with an estimated 500 electric car makers, the average price of an EV is around RM100,000.
Owning an EV then becomes a viable option for young people who have just entered the job market.
In Malaysia, the government should play a more active role in promoting and encouraging new infrastructure that will go hand in hand with rising EV demand.
We should take a cue from Europe where a consortium of carmakers – Ionity – works with the government as well as charging point operators, ensuring there is sufficient infrastructure to meet the demands of electric mobility.
Back home, an announcement by Tenaga Nasional Bhd is imminent on a project to work with the auto players to build charging stations. There are also discussions with petrol station concessionaires to build charging docks within their premises.But without government intervention, it is likely that consumers could end up paying a lot more per kilowatt of charging than should be the case.
The rule of thumb to make electrical vehicle ownership attractive is to ensure that electricity costs are cheaper by 30% or more than fuel.
The charging stations, going by the example of the United States where Tesla reigns supreme, should be equipped with DC supercharges that have a minimum output of 180kw that will allow the vehicle to be fully charged within one hour.
China is already on the verge of producing superchargers that will do a full charge in under 20 minutes.
Aside from the energy and technology companies, the government should also engage with highway concessionaires to provide public charging stations at rest areas.
The current trend seems to favour luxury car manufacturers who use charging bays as branding platforms to promote their own vehicles.
This is counterproductive to the government's push for a low-carbon mobility blueprint. Technology should be accessible to all and not limited to luxury car brands only.
And here's hoping that the toll rates along the North-South Highway in 2025 is reduced. The RM55 toll for a one-way trip from Kuala Lumpur to Penang is still very high.
The other expectation is that the highway concessionaire gets its act together to ensure that RFID lanes work better than what is currently in use.
The adoption of RFID has come under a lot of criticism from consumers, but logically more people will start to use this method of toll payment. Improvements should be made to the system because having a barrier that raises itself when your car slows to around 20kph will create backlogs.
So, there may be a lot more EVs on the road in three years, but it doesn't matter what type of car you use in 2025, be it electric or petrol, when you end up getting caught in a traffic jam at the tollbooth.
Join our Telegram channel to get our Evening Alerts and breaking news highlights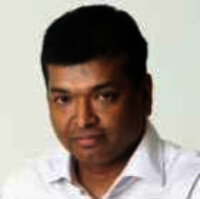 Brian Martin is the managing editor of The Star.