THE best part of Malaysian festivals is always the short videos depicting the celebrations of the various communities. They take either the humorous or tearjerker route, but they invariably end with a positive note.
Social media platforms are brimming with Chinese New Year short films ahead of the spring festival. There's a common theme to all these films – it has been a tough two years because of the Covid-19 pandemic, and younger family members are deliberating whether to go home for the traditional reunion dinner.
Many are struggling to catch up on their work, especially businesses (finally), while some are unsure if they could be a threat to their aged parents with the virus still rampant. But they all close with a happy note.
Well, many of us wish our real life Malaysian political saga can conclude with a cheerful conclusion, too.
We can't tell whether to laugh or cry over the numerous political developments in our beloved Bolehland.
Our politicians and top officials have one thing in common – many can't keep their stories consistent and believable. Sometimes, they contradict themselves, and the audience is left bewildered, and even entertained.
Thanks to poor narrative, there are always more questions than answers in the end.
Yet, these protagonists, being bad actors, are oblivious, presuming their audience to be simpletons.
Where the upcoming festival is concerned, I also love the tossing of the yee sang during Chinese New Year meals. Being the materialistic Chinese, we all wish for health, happiness and certainly prosperity – that means money.
We shamelessly wish each other "Gong Xi Fa Cai," which literally means "good luck getting more wealth."
Being known for hard work, perseverance and self-reliance, the Chinese community has accrued wealth and survives purely on its dedication and of course, business acumen.
Oh, how we love to trade in our stock markets. I still remember the good old days when there used to be a thing called the CNY rally, when various share prices would always shoot up before the festival.
Now, it's depressing because our Bursa Malaysia is no longer the bee's knees. It has become boring now.
My feng shui awareness has reminded me to make sure I don't allow my brother, mother or girlfriend to use my account to play the market.
If you are going to dabble in stocks with a lot of money, make sure you can explain to your wife how you've managed to accumulate so much money. You don't want the fierce Tiger at home to growl at you, I can hear Master Joey Yap advising me.
Certainly not advisable. It's simply against the rules, unless it can be proven conclusively that there is no case against you. As the Hokkien say, "don't be siao (crazy)" because no one can help you.
Here's another feng shui suggestion – if you're celebrating CNY. Don't go to karaoke joints. Calculations and predictions indicate that a lot of misfortune can take place at these dimly lit places.
With the #MeToo campaign, friendly gestures at meetings with clients and staff, which may be normal, can be misconstrued. Leave all forms of corporate communications to guest relations officers. That's certainly not the job of a lawyer or an accountant.
And stay 1.5 metres apart, as required under the Health Ministry's Standard Operating Procedure.
Yes, you heard me. It may be a karaoke joint, or a club, but SOP must still be adhered to for your own health, profession and political longevity.
It'll be a chore explaining any form of health or political hazard to your spouses, and electorates, especially.With MySejahtera tracking your movement, corporate meetings at karaoke joints to deliberate on the Budget 2022 seems unconvincing.
I know you need to expand to Vietnam and there is a need for the presence of Vietnamese guest officers, er, I mean translators but it doesn't seem believable.
Possibly, a politician needs to meet their voters in a night club because in the evenings, in a more relaxed atmosphere, the electorate will be able to talk politics.
Dunno lah, just saying. What? Can't hear me? Music too loud? Never mind, I can come closer and talk into your ears, so you can hear clearer.
All parents have this worry – that their daughters will get their drinks spiked when they go clubbing.
But in Malaysia, politicians can also get their drinks spiked. Don't play play. Like that also can ah? Why not? Anything can happen in Malaysia one. In politics, there will always be plenty of jealousy.
These topics look to be high up on the menu of banter during the CNY reunion dinners and meals with friends, for sure.
Watching these videos always imbues a sense of nostalgia and that wish to be with our family members.
Looks like I must keep repeating to my 91-year-old mom, who is hard of hearing and a bit forgetful, that I am truly back home, and yes, I've contributed to the spring cleaning, too.
Yes, mom, I also used the power jet to clear all the lizard and bird droppings from the drain. Yes, everything. It's simply shiny.
It's good to be back in Penang. I will remain on the island for the entire three days. Yes, mom, I have no plans to go to Bukit Mertajam for clubbing appointments.
I'm sure most of us are looking forward to travelling home. Drive safely and take care. There has been a sharp drop in our Covid-19 cases, especially at the serious stages, but unfortunately, there has been a spike in political tall tales.
Subscribe now to our Premium Plan for an ad-free and unlimited reading experience!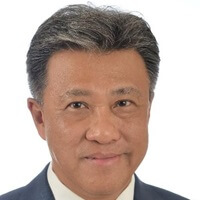 Wong Chun Wai began his career as a journalist in Penang, and has served The Star for over 35 years in various capacities and roles. He is now group editorial and corporate affairs adviser to the group, after having served as group managing director/chief executive officer. On The Beat made its debut on Feb 23 1997 and Chun Wai has penned the column weekly without a break, except for the occasional press holiday when the paper was not published. In May 2011, a compilation of selected articles of On The Beat was published as a book and launched in conjunction with his 50th birthday. Chun Wai also comments on current issues in The Star.