OUR politicians aren't exactly covering themselves in glory to earn our trust. So, should it be surprising that we're ailed by a trust and hope deficit? Likely not.
It would be unfair to describe Malaysia as a failed state, but we're certainly on the wane. If we don't do something to stop the slide, we're headed towards a slippery slope. Some may even argue that we're already in this predicament because politicians have only busied themselves looking at their numbers. And no, not the statistics of our economy, but the number of lawmakers they have on their sides.
If we really think that they're serious about enacting an anti-hopping law, then we must also believe in unicorns and a flying elephant like Dumbo.
Last week, Lahad Datu Member of Parliament Datuk Mohamad Ketapi, who was elected on a Parti Warisan Sabah ticket, joined Parti Pribumi Bersatu Malaysia headed by Tan Sri Muhyiddin Yassin. And the latest – former Education Minister Maszlee Malik has gone from Bersatu to being an Independent and now PKR.
Before that, taxpayers had to contribute RM46mil for the funding of the Melaka state election. It was an election which most voters didn't want, and it was evident from the underwhelming 65.85% turnout, which was one of the lowest among recent polls.
The state polls were triggered because four state assemblymen quit the Barisan Nasional-led state government, causing it to lose its majority in the state assembly.
The opposition, which was comprehensively defeated by Barisan in the polls, put on a brave face, and blamed it on low voter turn-out, the ban on ceramah and gatherings, and gerrymandering of seats. But the same constituency sizes and electorate didn't hinder Pakatan Harapan from capturing Melaka in the 2018 elections.This time, the party was certain it would win because it felt a contest between Barisan and Perikatan Nasional would benefit Pakatan. Many pro-Pakatan news portals confidently predicted a Pakatan victory. Last week, after the shock defeat, Pakatan leaders produced figures to show that it secured a higher popular vote. However, Malaysia is modelled after the British first past the post electoral system. A loss is a loss, end of it.
Many voters rejected Pakatan because they judged Opposition Leader Datuk Seri Anwar Ibrahim on moral grounds.
The collapse of the Barisan state government was engineered by Pakatan, and incredibly, it then tried to justify party hopping, saying there were "different kinds of frogs" and soon, these defectors were allowed to contest under the Pakatan banner.
Malaysians are entitled to be disgusted by such hypocrisy, with this kind of pathetic political goal post shifting. Perhaps it's time for us, drawing on our experiences and talents, to put together ideas to fire the country forward, especially since it's unclear if lawmakers – with their interests and need to play to the gallery – can steer us out of this political misery.
With a weak government, collecting statutory declarations has become an obsession, if only to show each party has purported strong, formidable, convincing numbers to form governments, be it state or federal.
Our lawmakers seem to eat, sleep and dream of such numbers, to the point some may have become delusional.
Politics isn't the monopoly of our lawmakers. All of us are stakeholders, although we may not have the authority or influence of our Members of Parliament, especially the Cabinet members.
But we can contribute in our own ways, through constructive deliberations of ideas and proposals on the various aspects of creating a better Malaysia for all of us.
Offline meetings are sometimes better than online social media discussions, although more Malaysians can still express their views on the various social media platforms. But progressive reforms are often hampered by debates over which community benefits, and which one loses, instead of focusing on enlarging the Malaysian economic pie.
We often fail to address major structural issues because politicians prefer to prioritise short term goals. In fact, there are over 200 such offline platforms globally, working with established institutions and existing democratic processes. So it's not something untested.
The proposed Better Malaysia Assembly, initiated by Tan Sri Nazir Razak to formulate reforms, would certainly be a good deliberative platform if it can come under the auspices of the Conference of Rulers.
None of the signatories, I believe, have any political agenda or ambition. Most of us, including this writer, have already retired, or taken less demanding corporate roles, and certainly, we seek no remunerations for our advisory contributions.
We have nothing to prove, nor do we crave any kind of positions or titles. We have only one thing in common – our deep love for Malaysia.
Drawing from a broad range of people, it's safe to say that most of the 55 signatories have a track record for speaking moderately, constructively and respectfully.
Some of us even have opposing views and approaches, but that won't stop us from looking for common ground in the greater interest of Malaysia, especially if it involves contentious issues.
A national reset is highly necessary. The proposed Better Malaysia Assembly, with its non-partisan composition, can be the first step towards recalibrating our democracy, institutions and economy.
The proposals made by the Assembly need not be accepted, but they should at least be given a chance to be handed to Parliament for consideration. This is part of the democratic process.
No lawmaker, regardless of their party, needs to feel undermined because the processes will enhance our democracy. Let's support this proposal for the sake of our beloved Malaysia and Malaysians.
We need to make Malaysia Better, and with the clock ticking, it's time to engender political certainty and reforms.
Subscribe now to our Premium Plan for an ad-free and unlimited reading experience!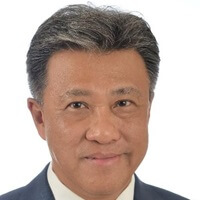 Wong Chun Wai began his career as a journalist in Penang, and has served The Star for over 35 years in various capacities and roles. He is now group editorial and corporate affairs adviser to the group, after having served as group managing director/chief executive officer. On The Beat made its debut on Feb 23 1997 and Chun Wai has penned the column weekly without a break, except for the occasional press holiday when the paper was not published. In May 2011, a compilation of selected articles of On The Beat was published as a book and launched in conjunction with his 50th birthday. Chun Wai also comments on current issues in The Star.