Our public figures' prowess at communicating in this lingua franca leaves much to be desired. That said, isn't it time we do some soul-searching and ask what we've done to pick up a foreign language?
POLITICIANS have done enough to embarrass us Malaysians, so the last thing we need is for them to flaunt their atrocious command of the English language as well.
Old and unflattering video clips of Tan Sri Noh Omar and Datuk Seri Rina Harun, who delivered their speeches badly in English, have resurfaced.
They appeared to be speaking to an international audience, and so, had no choice but to use English.
But their listeners must have become confused after straining to understand them.
Surely their aides should have insisted that they practised their speeches before delivering them, or if their pronunciation and enunciation were beyond salvage, then advise that they stick to Bahasa Malaysia.
There's absolutely nothing wrong with speaking in the national language, even if your audience prefers English, because interpreters can always be requested.
Chinese Premier Xi Jinping uses Mandarin all the time. Indian Prime Minister Narendra Modi speaks impeccable English, but because he's playing the nationalistic card, he now uses Hindi exclusively, even when interviewed by foreign media.
In a 2019 episode of Bear Grylls's adventurer series Man vs Wild, the Indian leader spoke entirely in Hindi during his feature slot.
Thai PM Prayut Chan-o-cha sticks to Thai. So do his counterparts from Japan, South Korea and Vietnam.
President Rodrigo Duterte, like most Filipinos, uses a mix of English and Tagalog in all his speeches.
Former French leaders like Francois Hollande and Nicolas Sarkozy choose French, probably still insisting it's its lingua franca, while German leader Angela Merkel prefers German.
The bottom line is this – leaders shouldn't speak in languages they're unfamiliar with because their words are important, and they shouldn't be misunderstood.
No doubt, for most Common-wealth countries like Malaysia, there's a certain level of snobbery surrounding English-medium schooling and tertiary education gained in Britain, the United States or Australia.
Of course, English is an international language.
Our previous prime ministers all had the benefit of an English medium education, but their time has passed.
Tunku Abdul Rahman was an Anglophile who spent years in England. Likewise, Datuk Seri Najib Razak, who studied at St John's Institution in Kuala Lumpur before going to Malvern College in Worcestershire, and then University of Nottingham, England.
Tan Sri Muhyiddin Yassin received his secondary school education in Muar, Johor, and at 74, he had a good grounding in English, even if he studied locally.
In 2016, then Deputy Prime Minister Datuk Seri Dr Ahmad Zahid Hamidi used English when he spoke at the United Nations General Assembly in New York.
The polite comment was "less than eloquent", but it was a literary train wreck.
I wrote a piece defending him for trying because he could have easily opted for Bahasa Malaysia, which he should have done.
But the problem for our politicians is, in the age of social media, where Malaysians are still sore over the Cabinet line-up, these embarrassing videos will only serve to haunt them.
Comparisons are often made with Singaporean leaders, which is unfair because they come from only one education medium, which is English. Malay is the republic's official language, but many are poor Malay speakers, let's be honest.
The present crop of leaders come from Malay school background, including Datuk Seri Ismail Sabri Yaakob, whose parents were rubber tappers. He certainly doesn't come from an aristocratic or privileged background.
Recently, Deputy Higher Education Minister Senator Datuk Dr Ahmad Masrizal Muhammad found himself in the cross hairs when he posted a message to thank Malaysians for his appointment.
The brief note was in BM, except for a short sentence that said – "lets (sic) together light tomorrow with today".
The grammar faux pas was a missing apostrophe, but the "light tomorrow with today" is strange to many of us, though not wrong.
I Googled it and learnt that it was used by Elizabeth Barrett Browning, a prolific writer of poetry and prose from the Victorian era.
Last week, a fake picture went viral again – depicting a sign purportedly in Semenyih, Selangor, which displayed incorrect English usage.
In the grainy picture, it read, "free wife, coffee brick and message" instead of "free WiFi, coffee break and massage".
Many of my friends chose to believe it and quickly shared it, irate at the continued deterioration of the language in Malaysia.
But red flags abound.
For one, our signage are in BM, and even if there were boards in English, there will be no massage for sure, except maybe massage chairs.
One thing is certain, after 64 years of Independence, many of us need to speak better Bahasa Malaysia and use it widely, too.
As the world changes, it's even better if we can speak Mandarin because China has become the new economic powerhouse. If Arabic or Hindi can be thrown in, that's even better. In many European countries, most people can speak a few languages proficiently, but most of us here are, however, lacking in that skill set.
So how? Can ah? Cannot meh? Die lah like that.
Join our Telegram channel to get our Evening Alerts and breaking news highlights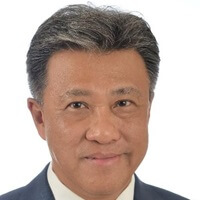 Wong Chun Wai began his career as a journalist in Penang, and has served The Star for over 35 years in various capacities and roles. He is now group editorial and corporate affairs adviser to the group, after having served as group managing director/chief executive officer. On The Beat made its debut on Feb 23 1997 and Chun Wai has penned the column weekly without a break, except for the occasional press holiday when the paper was not published. In May 2011, a compilation of selected articles of On The Beat was published as a book and launched in conjunction with his 50th birthday. Chun Wai also comments on current issues in The Star.