RECENTLY, a video went viral on social media showing a man robbing a cake shop in Kota Baru with a toy gun.
Did this actually happen?
Verdict: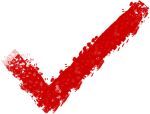 TRUE
According to Kota Baru district police chief ACP Mohd Rosdi Daud, the incident occurred on May 29 at 8am.
The individual, who was wearing black clothes and armed with a toy gun, broke into the shop.
The video shows him fleeing the scene with the outlet's cash register in his arms. At that time, workers were upstairs baking cakes and bread.
He said police arrested the suspect at 12.30pm the same day and seized the toy gun and cash register before a police report was lodged over the incident.
He said the suspect, in his 40s, tested positive for drugs and has since been remanded.
Subscribe now to our Premium Plan for an ad-free and unlimited reading experience!