Both sense and sensibility played a major role when diehard iPhone fan Wang Zhixin finally made the decision to become a first-time Huawei user after sticking with the US brand for almost a decade.
"There is a calling from my heart that I need to show support for Chinese brands, especially in the trade war climate," said the manager at one of China's largest solar module manufacturers. When the time finally came to retire his three-year-old iPhone 7 earlier this month, Wang went with a Huawei P30.
Huawei was not entirely chosen out of sympathy. "The company has a reputation for better quality at a cheaper price," Wang said. "[The P30] is faster and can take better pictures."
For Sam Li, who works at a state-owned telecom company in Beijing, switching from Apple to Huawei was also driven by an emotion. "It's kind of embarrassing to pull an iPhone out of your pocket nowadays when all the company executives use Huawei."
There was also a more practical reason for the switch: the company offered a Huawei discount as an employee benefit.
Wang and Li are just two examples of the growing number of people Huawei has won over from the Apple camp amid growing tensions between the US and China over technology and trade. The Chinese telecommunications equipment and smartphone giant was placed on a US trade blacklist last week, heightening the rhetoric in a new economic cold war being waged between the world's largest two economies.
While the US export ban threatens to cripple the Shenzhen-based company in the short term, ongoing nationalist sentiment at home could play to Huawei's favour and hurt Apple's sales in China, according to analysts.
"Chinese consumers' love for Huawei can only increase because of the ban," said Kiranjeet Kaur, senior research manager at IDC Asia Pacific. "Unless of course hardware supply chain constraints affect the roll-out of its phones locally."
Last year, Huawei shipped 206 million smartphones, 105 million in mainland China, accounting for 26.4 per cent of the domestic market, IDC data shows. In comparison, Apple ranked fifth in the country with a 9.1 per cent share. In the first quarter, that fell further to 7 per cent compared to a 3 per cent share gain for Huawei, according to Counterpoint.
The Cupertino-based tech giant's problems are not confined to China. In the first quarter iPhone shipments worldwide fell to 36.4 million units, a 30.2 per cent decline from same period last year. Huawei was the only top smartphone vendor that recorded positive growth in the first three months.
"The iPhone struggled to win over consumers in most major markets as competitors continue to eat away at Apple's market share," IDC said. "Price cuts in China throughout the quarter along with favourable trade-in deals were still not enough to encourage consumers to upgrade."
What you need to know about US restrictions on Huawei
Apple's market share in China is expected to continue to slide, according to Zaker Li, a senior industry analyst at IHS Markit. "Putting aside political issues, Apple's product offering and pricing strategies will be core reasons behind its drop," he said.
In China, the nationalist rhetoric of "switch to Huawei" has gained increasing traction as trade tensions escalate.
"Cutting the ground from under one's foot" is how some Chinese netizens on social media have been describing the blow to Huawei of losing Android following a Reuters report on Monday that Google has suspended all business with the Chinese company that requires the transfer of hardware, software and technical services. Comments such as "support Huawei" and "hang in there" got tens of thousands of likes on Weibo, China's Twitter-like platform.
"Switch to Huawei! Hate those hypocrites," a Chinese e-commerce start-up founder said after reposting news on WeChat. "The era of 5G has arrived. Huawei has far more cutting-edge technologies than Apple," said the man who did not give his name.
The US Commerce Department on Monday announced it would give Huawei a 90-day extension period so the company can adjust to the ban. During this time Huawei can still buy American products to maintain existing networks and carry out software updates to existing handsets.
Huawei pitched app makers to build software for store outside China
Huawei founder and chairman Ren Zhengfei told state media in an interview that the temporary licence does not mean much to the company as it was already "prepared". He said Huawei is nevertheless grateful to American companies which have contributed a lot to its development. Many of Huawei's consultants are from American companies such as IBM, Ren noted.
Hu Xijin, editor-in-chief of the state-owned tabloid Global Times, switched to a Huawei after using an iPhone for nine years.
"I won't throw away my iPhone, as I thought of making it a supplementary device," he said in a statement on Twitter, adding that he backed Huawei mostly because he felt the company was being "unreasonably suppressed" by the US government.
Hu said turning from Apple to Huawei does not mean he thinks it is right to boycott Apple. "Apple has contributed to China's development," he said, adding that there are many loyal iPhone users in China who are "free to decide" which smartphone brand they use.
Chinese boycotts of foreign products have been tried in the past, with limited success. In 2012 an escalation in Sino-Japanese tensions over the disputed Diaoyu Islands led to violent anti-Japan street protests in China and a widespread call to boycott Japanese goods. Major Japanese car and electronics makers temporarily closed their factories in China. An earlier Japanese boycott in 2005, after Tokyo approved a school history book that Chinese said glossed over Japan's militaristic past, only lasted a month.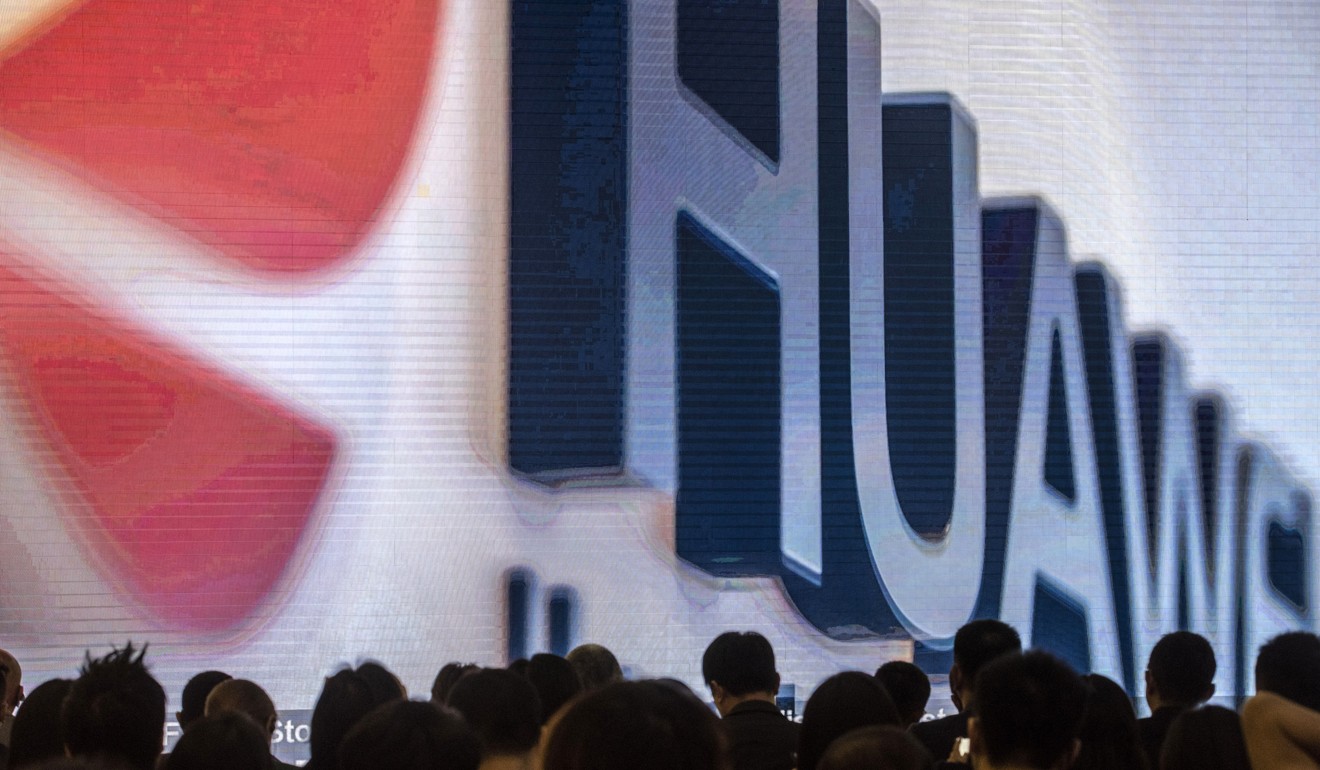 Even Huawei's Ren tried to cool down the nationalistic fervour on state TV on Tuesday, saying one must not associate patriotism with buying Huawei phones.
"iPhone has a good ecosystem and when my family are abroad, I still buy them iPhones, so one can't narrowly think love for Huawei should mean loving Huawei phones," he said.
Still, Huawei is expected to ride the growing wave of nationalism, according to Bryan Ma, vice president of client devices research at IDC Asia Pacific, who expects Apple to feel some of the brunt although he cautioned against exaggeration.
"Apple is after all a luxury brand, and ultimately it all depends on the users," Ma said. "There will be some who are nationalistic and say no to American products, but there are many other users to whom it does not matter as much."
Over the years Apple CEO Tim Cook has built up a lot of goodwill in China, with the company donating to causes including children's welfare and natural disaster alleviation, as well as making investments in local companies like Didi Chuxing and data and research centres. Cook sits on the advisory board of Tsinghua University's School of Economics and Management, known as a cradle for economic policymakers.
The US company also supports about 5 million jobs in China, about 1.8 million of which are through its iOS App Store ecosystem, according to the company's homepage. Foxconn, the Taiwanese subcontractor for Apple, provides more than 1 million jobs in China.
Apple didn't immediately respond to inquiries.
Additional reporting by Li Tao
More from South China Morning Post:
For the latest news from the South China Morning Post download our mobile app. Copyright 2019.
Join our Telegram channel to get our Evening Alerts and breaking news highlights