A safe containing cash and gold amounting to about HK$900,000 (RM476,800) in total was stolen from an upscale Hong Kong flat on Thursday, the latest in a series of break-ins in the city's well-heeled neighbourhoods.
Police were called to the seventh-floor flat of Phoenix Court on Broadcast Drive in Kowloon Tong soon after 2.30pm when its 80-year-old occupant – a herbalist who had lived at the flat with his wife for 30 years – got home and found they had been burgled. The couple had left the flat shortly after 8am.
"The security gate and front door were prised open and the man's bedroom was ransacked," a police spokesman said. "Initial investigation showed a safe storing gold ornaments and local and foreign currency were stolen from the premises."
A police source said CCTV footage showed a masked man pushing the safe, on a trolley, from the building. He said officers were checking his escape route, and it seemed the haul was worth hundreds of thousands of dollars.
No one has been arrested.
It came on the heels of a series of break-ins targeting luxury houses and upscale flats across the harbour on Hong Kong Island last week, which prompted police to launch an anti-burglary operation between Thursday and Saturday.
On the first night of the air-and-land operation, two burglars sneaked into a three-storey house on Repulse Bay Road and escaped with HK$120,000 worth of valuables and cash.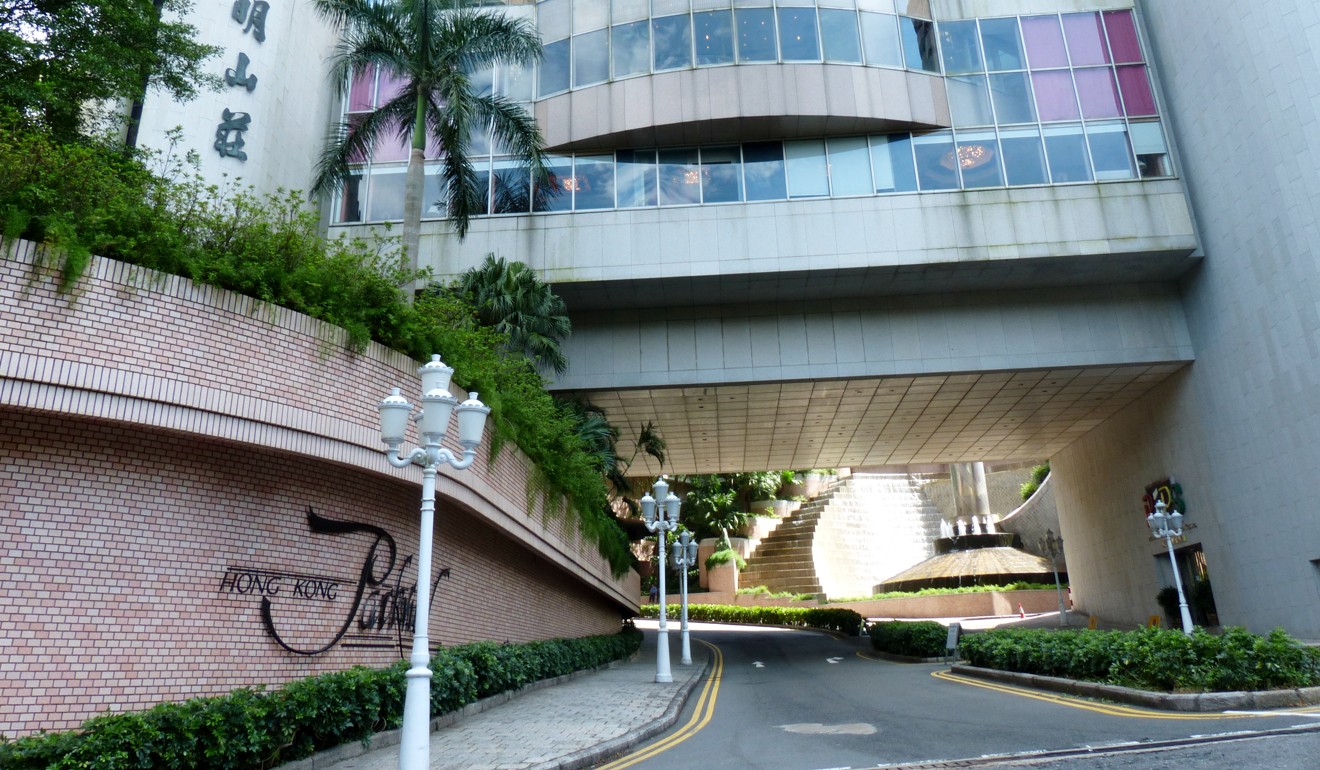 That was less than 24 hours after HK$80,000 worth of jewellery was reported stolen from another house on Repulse Bay Road. The two houses are about 2km apart.
Last Wednesday, a three-storey house on Watford Road on The Peak was burgled. Two rings, worth HK$42,000 in total, and a safe were stolen. The occupants, a French couple, called police at 12.06pm.
About five hours earlier, police were called to a flat at the upmarket Hong Kong Parkview housing estate on Tai Tam Reservoir Road when a domestic helper found the home had been burgled. It was not known what items were taken, because the helper's employer was out of town.
And on Tuesday night last week, three burglars fled empty-handed from a luxury four-storey house on Black's Link, Happy Valley, when two domestic helpers discovered their raid.
According to police, the number of burglaries reported in the city fell by 17.4 per cent to 808 in the first half of this year, marking a record low since half-year crime statistics were first kept in 1977. The force said burglaries involving losses of at least HK$500,000 dropped to eight in the first half of this year, from 13 in the same period last year.
In recent years, burglars have targeted luxury homes and flats in upscale neighbourhoods such as The Peak, Repulse Bay, Kowloon Tong and Deep Water Bay.
Justice minister Teresa Cheng Yeuk-wah and her husband, engineer Otto Poon Lok-to, were among the victims. On Boxing Day in 2016, Cheng's house at Villa De Mer in Tuen Mun and Poon's home next door were burgled.
For the latest news from the South China Morning Post download our mobile app. Copyright 2018.
Did you find this article insightful?