Compiled by FAZLEENA AZIZ, C. ARUNO and R. ARAVINTHAN
SCAMMERS are riding on Malaysian actor Michelle Yeoh's historic Academy Award win to lure people into their traps, reported China Press.
One scam was a website created using photos from Yeoh's latest film Everything Everywhere All At Once.
They claimed to offer a raffle to those bearing the names "Michelle", "Yeoh", "Lee", "Kwan" or "Quan".
However, the website's main purpose was to lure unsuspecting victims into divulging their personal details.
Upon closer inspection, the website also offers nearly 40 other illegal gambling games.
The daily warned Internet users to be wary of such sites and to not divulge their personal information online.
Yeoh became the first actress of Asian descent to win in the Best Actress category in the Academy's 95-year history. She is also the first Malaysian to be nominated and win in the Academy Awards.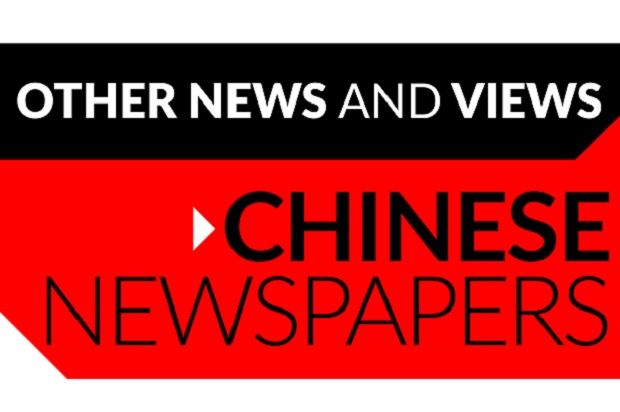 > A father in China's Sichuan province was criticised online for drilling a hole in his son's tooth to ease his toothache, reported China Press.
In a bid to ease his nine-year-old son's pain, the father, whose surname is He, took an electric drill and drilled a hole in the offending tooth.
"My son's tooth has rotted after eating too many sweets. At that time, the tooth was empty and was left only with a thin outer shell. It (the hole) was not very deep," he said.
He added that being in a village means they do not have easy access to hospitals or dentists.
As such, they often resort to do-it-yourself treatments as long as the condition is not life-threatening, he added.
When news of the incident, which took place on March 14 in Nanchong city, came to light, Internet users slammed the father for endangering his son's life.
Some said the child could suffer long-term consequences from his father's botched treatment.
"What if his hands had been shaking (when drilling the hole). The results would have been unimaginable. Better leave it to the professionals," one user wrote.
> A kindergarten in China's Jiangxi province was set on fire and the culprits were found to be three primary schoolchildren, reported Sin Chew Daily.
CCTV footage showed the three pupils climbing over the fence and one of them lighting up rubbish in a bin with a lighter. Another one kicked the bin and all three later set a dollhouse on fire.
Firefighters were called to the scene but by then the kindergarten's outer wall had already been charred black and all the toys in the dollhouse had been destroyed.
While the firefighters have reprimanded the three children, their parents are expected to pay for repairs to the kindergarten.
The above articles are compiled from the vernacular newspapers (Bahasa Malaysia, Chinese and Tamil dailies). As such, stories are grouped according to the respective language/medium. Where a paragraph begins with a >, it denotes a separate news item.
Subscribe now to our Premium Plan for an ad-free and unlimited reading experience!