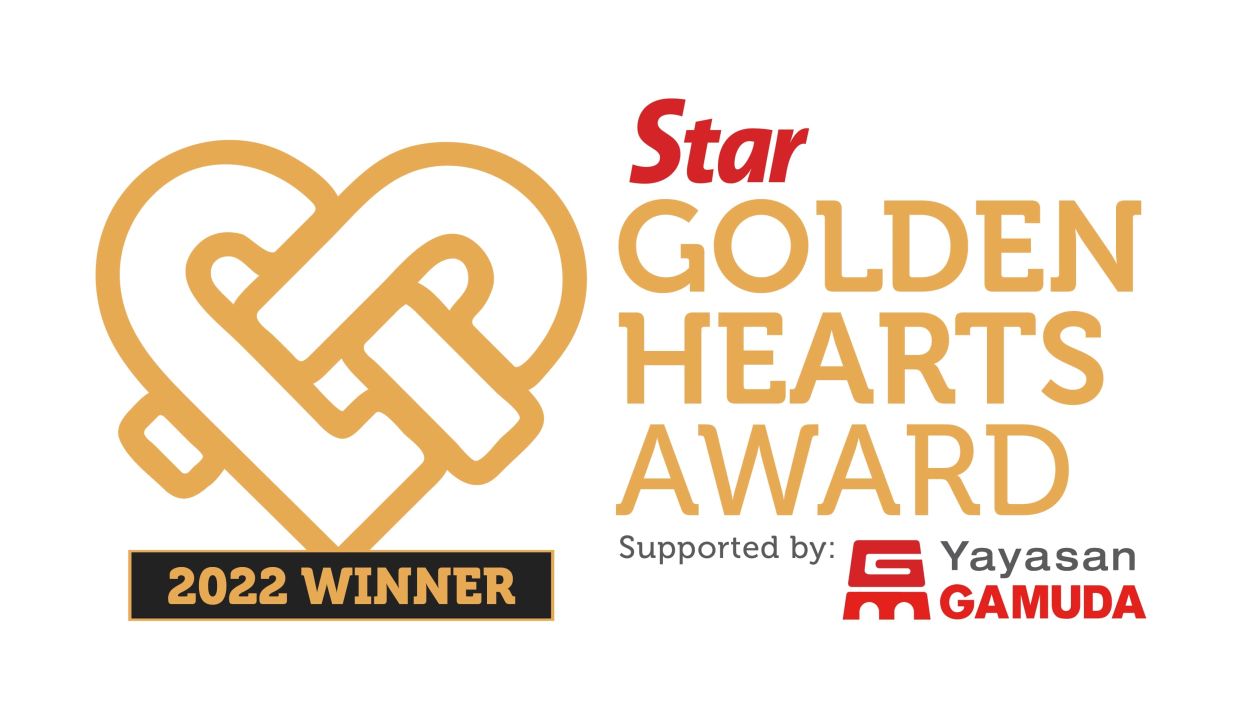 PETALING JAYA: A whopping RM300 for a few hours of electricity per day. This is the sum some villagers in rural Sabah had to fork out for electricity in a month.
Their livelihoods are centred around natural resources and the lack of such brings about struggles.
Back in 1998, there was a long drought.
Adrian Lasimbang, who was embarking on a project on water supply realised the only reason a village had water then was that the villagers protected the watershed.
"It only started out as an experiment.
"I was thinking of how we can scale up the protection of these forests.
Lasimbang (right) says the impact of electricity is that it not only gives light but it also creates these small industries that add to the value of the economy and livelihood of the villagers. — SAMUEL ONG/The Star
"If we ask the communities to just protect without providing any incentive, it's very hard to mobilise them, so I thought maybe we can use micro hydro as a motivation," said the co-founder and technical adviser of Tonibung, a social enterprise that develops sustainable alternatives for rural electrification.
Lasimbang then embarked on an empowering journey along with the support of NGOs such as Pacos Trust and Green Empowerment and others to design and install a micro hydro system for the villagers.
But they didn't move alone as the villagers were also involved to install and maintain the system.
"When the community connects the electricity they are receiving to the watershed, we knew they will do all they can to protect the resource.
"Right from the start, it is our model to ensure sustainability by getting the community to be involved.
Villagers installing micro hydro pipes in their area.
"We try to make sure we design the system as robust and foolproof as possible and we also train and empower our local MacGyvers to know how to operate and maintain it," he said.
For this purpose, they have a training centre named Centre for Renewable Energy and Appropriate Technology (CREATE Borneo) for research and development as well as to train operators on the micro hydro system.
As of this year, Tonibung – which is short for Friends of Village Development – successfully helped 42 villages all over Malaysia.
Now with the help of the system, families only pay about RM50 to RM60 a month for 24 hours of electricity.
The more than RM20,000 project is mostly funded by organisations through corporate social responsibility initiatives such as CIMB, PETRONAS, Shell and AirAsia Foundation, among others.
Their work doesn't stop there as Tonibung is also researching and designing appropriate technology that can improve the villagers' livelihoods and empower women such as a solar dryer for food processing.
"Most of these kampung are quite remote so going there with heavy agricultural products is quite impossible and expensive, so we try to introduce them to the drying method to add value to the products.
Tonibung members training the micro hydro operators at their CREATE Borneo Centre in Penampang, Sabah.
An example is to make ginger powder and dried ginger out of the raw vegetable so that it can last longer and not be auctioned off at the market when it is nearing the rotting period, Lasimbang said.
"With appropriate technology such as solar drying and constant electricity supply, we can use a dehydrator and operate blenders and make powder from it.
"There is also vacuum packing so it lasts longer," he added.
Tonibung is currently looking into expanding its area of service for its turbines and controllers to places such as Kalimantan, Indonesia as it is near Penampang, Sabah, and Peninsular Malaysia.
"A lot of communities are interested in how they can use renewable energy as more people are concerned about fossil fuel usage due to climate change," he said.
To better improve its turbines, Tonibung is also looking into eco-friendly alternatives such as using recyclable materials in its design.
Local operators in Kampung Long, Tanid, Sarawak, manning the micro hydro system.
"Our main goal is to make electricity and clean energy affordable because we also subscribe to sustainable development goals.
"We want to see how we can further reduce the cost by trying to utilise locally available materials and enhance the fabrication technique for our turbine," he said.
The impact of electricity is that it not only gives light but it also creates these small industries that add to the value of the economy and livelihood of the villagers, Lasimbang added.
For their noble efforts, Tonibung is recognised as one of the 10 winners of the Star Golden Hearts Award 2022 (SGHA) under the organisation (community empowerment) category.
SGHA is an annual award by The Star and Yayasan Gamuda that celebrates everyday Malaysian unsung heroes. For more details, visit sgha.com.my.
Subscribe now to our Premium Plan for an ad-free and unlimited reading experience!