LUMUT: Mission-critical and combat-critical equipment currently stored in warehouses at the Boustead Naval Shipyard Sdn Bhd (BNS) dockyard here is still operational and usable for the next 25 years, says Capt (R) Azhar Jumaat.
The BNS chief executive officer said the company has been assured by the manufacturers that this equipment could still be used.
ALSO READ: Najib will stop blame game when Pakatan answers six points on LCS
He said the equipment would be installed on the six Royal Malaysian Navy littoral combat ships (LCS) that are still under construction.
"There was an issue raised that 15% of the equipment in our warehouses is obsolete. This is not entirely accurate.
"Obsolete means already at the end stage of usefulness. We have not arrived at that stage.
"Some equipment needs routine maintenance for preservation, which could then last for the next 25 years," he told a briefing session with reporters at the dockyard here yesterday.
Azhar also said the equipment kept at its warehouses was valued at some RM1.7bil.
He, however, acknowledged that some of these items had an obsolescence issue, but that included television sets which were more for the leisure of naval crew members.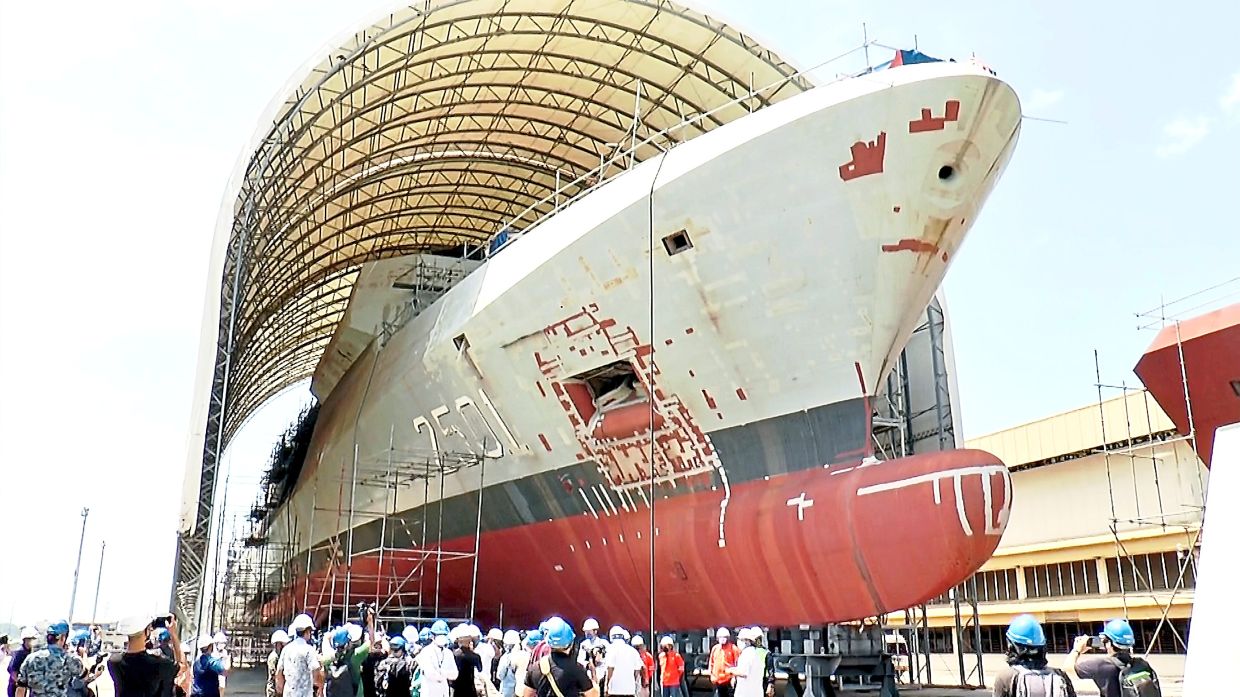 Work in progress: One of the five littoral combat ships being built at the BNS dockyard in Lumut, Perak.
"It is not fair to compare a television set to mission-critical equipment such as guns and missiles," he said.
Recently, Public Accounts Committee chairman Wong Kah Woh revealed in a report that under the LCS project, 15% of the equipment stored at BNS warehouses has become obsolete.
Azhar said five of the LCS were being built concurrently, with the first ship at about 60% completion, followed by the second at 48%, third (43%), fourth (36%) and fifth (22%).
The sixth ship, he said, has yet to commence construction.
"About RM1.8bil worth of equipment has already been installed on these ships," he added.
He said the RM6bil that has been used was spent on the project and did not go elsewhere.
"As for the remaining RM2.5bil, it went to payments for the project management financing cost, insurance, and electricity and infrastructure for construction work, which I think is quite a fair distribution," he said.
When asked how much additional money was needed by BNS to complete the project, Azhar said he was unable to give an answer and that the Defence Ministry would address it.
"There will be a specific session with the ministry to address and explain what is needed and options for the project to move forward," he added.
Subscribe now to our Premium Plan for an ad-free and unlimited reading experience!