GRADE inflation is a global concern and Malaysia is not spared.
Universiti Utara Malaysia School of Education senior lecturer Dr Muhammad Noor Abdul Aziz said grade inflation is no doubt an issue but the problem is understudied.
Research, he said, is unfortunately scarce.Stressing the need to pay crucial attention to grade inflation, he said the primary reason grade inflation happens is that higher education institutions (HEIs) want to safeguard or maintain their good names.
"They want to show the world and the public that they produce good students.
Muhammad Noor
"It's common sense that enrolment would be good for the subsequent intakes if most students in a programme graduated with a four flat cumulative grade point average (CGPA).
"Even corporations or prospective employers have a good impression of graduates of programmes and HEIs that produce top scorers."
Inflation, however, devalues the quality of an item – be it money or grades."If everyone gets an A, then the grade loses its quality and value. When that happens, you start pushing for an A+ and so on," Muhammad Noor said.
Describing grade inflation as a concern of all higher education systems, Malaysian Association of Private Colleges and Universities (Mapcu) president Datuk Dr Parmjit Singh said there is a need for research into the issue and substantive evidence before one can conclude that it is a problem here.
Parmjit
"It is natural that over time, tasks that might have once been considered new, challenging and innovative gradually become easier to master, and more are able to develop expertise in the topic.
"However, if expected learning outcomes are not consistently calibrated, there is a danger of grade inflation occurring as a natural phenomenon," he noted.
National Association of Private Educational Institutions (Napei) secretary-general Dr Teh Choon Jin warned that grade inflation could impact the credibility of HEIs, the education system of Malaysia and the programmes of study taken.
"The issue of grade inflation could be happening in isolation, so institutions should be vigilant and abide by the quality assurance process to curb it," he said.
Transparent assessments
Universiti Malaya Education Faculty senior lecturer and teacher-trainer Assoc Prof Dr Zuwati Hasim said the Higher Education Ministry (MoHE) must ensure all HEIs, both public and private, uphold the quality of the graduates they produce.
She is of the view that lecturers' key performance indicator (KPI) should not be based on student evaluations as it would influence how they treat the latter or the marks they give.
Zuwati
"We must pay attention to whether grades awarded actually reflect a graduate's true knowledge mastery and ability," she said, adding that students could be graded based on their performance during their internship, industrial training or practicum.
"It would be good to assess them holistically as to how they are able to integrate knowledge with practice. Also, we could consider giving GPA grades for practicum or industrial training, rather than giving a pass or fail status," she added.Parmjit, who is also Asia Pacific University of Technology & Innovation (APU) chief executive officer, stressed the importance of a continuous, strict review of the syllabus to allow for greater transparency and consistency in assessing student work.
"This is critical if we are to ensure that grade inflation is not allowed to creep in and dilute the value of a qualification," he said.
Agreeing, Muhammad Noor said there is no denying that students are getting smarter, and perhaps better able to ace assessments that their predecessors struggled with.
He added that the solution to the issue of grade inflation could be as simple as upgrading student assessments to align with the standard of today's generation.
"We are looking for the cream of the crop, so we have to make sure that the aim of assessments and examinations is to educate and challenge students, because if it's easy to score, where is the learning in that?
"We need to make some modifications to test papers and assessments so that we will get more out of the students.
"If you have smart students, then examination questions should be smarter. Consider evaluating students more on their creativity or ability to think critically," he offered.
Teh advised colleges and universities to redirect their focus from churning out first-class honours degree graduates to producing holistic graduates based on the market demand of employers.
"The real test of a graduate's quality is his or her ability to collaborate in the workplace as part of a team and to carry out tasks effectively in an organisation.
"The challenge for the academics is to devise assessments, such as case study and industry-based projects, which measure learning outcomes and take into account solutions to real-world issues at the workplace," he said.
Patterns of grade inflation, said University of Reading Malaysia provost and chief executive officer Prof Wing Lam, can be detected if every HEI has an internal reporting mechanism to track grades for the establishment of benchmarks.
"This data would normally reside with the Registrar's Office, and should be regularly reviewed by the Academic and Examination Boards at the institution.
"Many institutions also use a bell curve to guide the distribution of marks, which is usually applied at the module level, thus ensuring the overall final mark is consistent with that expected by the institution," he said. He also put forward the idea of deploying external examiners to help ensure the academic standards between HEIs are comparable.
"MoHE could make it compulsory for HEIs to submit data about their degree classifications regularly, and ask these institutions to justify their awards where there are anomalies or concerns," he said.
Okay to fail
Lifelong learning, mused Muhammad Noor, could also lead to grade inflation.
Empathetic teachers and lecturers, he said, tend to be more lenient with students who continue their tertiary studies in their 40s, 50s and even 60s.
"Some lecturers would think, 'Oh, this student has been struggling all his or her life to get here, so I should not be giving him or her low grades', or 'I should at least give him or her a pass'.
"These educators have misunderstood the notion of lifelong learning.
"Lifelong means until the end of your life; it doesn't mean that you cannot fail and you should always be getting As," he said, pointing to how nowadays, many, especially academics, forget that failure is a part of the learning process.
Look beyond grades
Grades, said Parmjit, should always be tied to learning outcomes achieved; it should never just be for show.
"The learning outcomes themselves need to be continuously reviewed and grades recalibrated against these learning outcomes to ensure that the degree of the challenge presented to students is appropriate to the level of study and ultimately aligned with constantly changing employer expectations," he said, while reminding employers that grades are not the be-all and end-all when looking for a good hire.
"What has become increasingly crucial for employers is for graduates to demonstrate skills and competencies," he added.
Echoing Parmjit's sentiments, Arus Academy human resources manager Yi Thing Kor said the social enterprise that provides after-school classes mainly look for value-driven individuals who are adaptable, innovative and have a growth mindset.
"With high adaptability, one is more agile and flexible when faced with impromptu changes and is better able to perform under pressure.
"Being innovative allows team members to think empathetically and act courageously.
"Growth mindsets see mistakes as learning opportunities and we highly value continuous improvement among our team members because they are the greatest assets in the company," she said.
Points to ponder...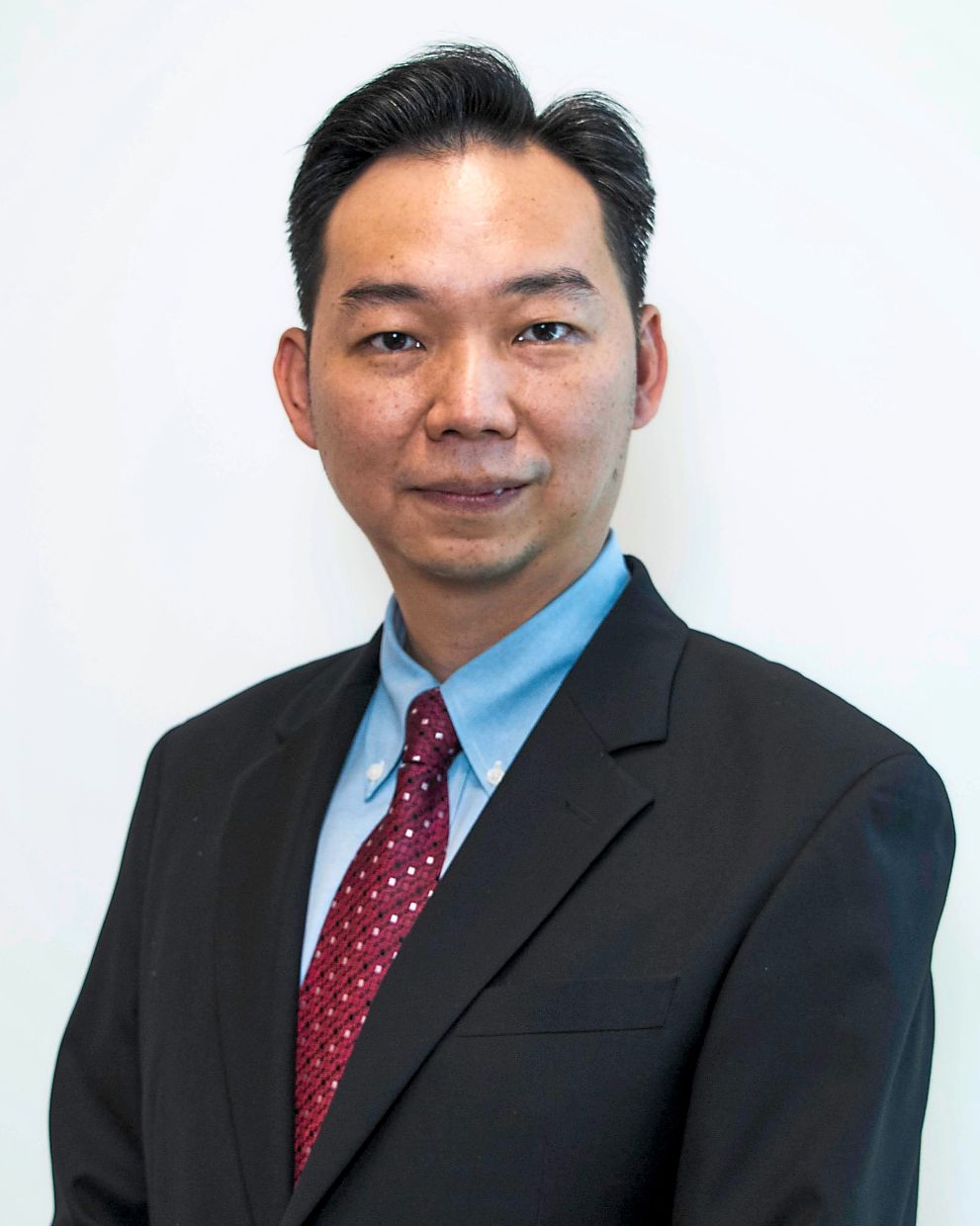 NAPEI Secretary General, Dr Teh Choon Jin
The extent or existence of grade inflation cannot be discounted because assessments and grading are done by lecturers who teach the students. There is some form of emotional attachment. As human beings, we cannot escape from the possibility of biasness. If grade inflation has occurred, it may have been done unintentionally by lecturers who are inexperienced, or are clouded by the performance of the students during the lessons. It could also be the result of empathy and sympathy towards the students. Nonetheless, it is not an issue among our members as there are measures in place in Malaysia to prevent grade inflation from becoming a problem.
National Association of Private Educational Institutions (Napei) secretary-general Dr Teh Choon Jin
We select talents based on their mindsets, knowledge and skills. I think it is important to open doors to those with low grades but with the right mindsets. Prior to the interview, we usually assign tasks to assess their skills and work ethics. It's important to note as well that higher grades do not equal higher skillsets. It has been proven long ago that academic performance does not guarantee one a smooth career path. Skill gaps among fresh graduates remain a prominent issue. My advice to fresh graduates is to invest in getting hands-on experience by applying the knowledge you get in school.
Arus Academy human resources manager Yi Thing Khor
INFOBOX
What is grade inflation?
►Grade inflation happens when academic grades continue to rise over time, regardless of whether there is any real improvement in the quality of work produced by students.
►This often results in grades that are higher than they would have been in the past for the same level of achievement, making it difficult to compare students' abilities and achievements over time.
►Grade inflation can devalue academic degrees and make it difficult to accurately assess the skills and knowledge attainment of students. This can result in lower academic standards and a reduction in the distinction between excellent and average work.
►Universities and future employers will experience difficulties distinguishing between those who have truly excelled and those who have simply benefited from the inflation.
►This issue can result in lower motivation and poses a lack of challenge for students who are consistently awarded high grades without having to work as hard as they would in a traditional grading system.
►Grade inflation stops students from making the best pedagogical choices, encouraging them to take easier classes and avoiding risk-taking.
Source: Grade Inflation in Higher Education: A Guidance for Future Research and Solutions & The Harvard CrimsonINFOGRAPHICS - note to artist: A diagram of the world map with lines pointing out to countries
It's a global problem...
USA
►University of Harvard experienced 'grade compression' where the average GPA for the students peaked at 3.80 last year - an all-time high average for the university.
United Kingdom
►UK universities were taken to task for awarding too many first-class degrees in 2021 as more than half of the first-class degrees awarded could not be explained or justified.
Ireland
►The leaving certificate (akin to the Sijil Pelajaran Malaysia) grades of thousands of students were adjusted upward (+5.6%) last year to match the high achievements recorded in 2021. This resulted in a 50% increase in student grades.
Source: The Harvard Crimson, The Guardian & The Irish Times
Subscribe now to our Premium Plan for an ad-free and unlimited reading experience!