DENSITY aside, capacity, safety, hygiene and compliance with social distancing as recommended by the Health Ministry and the National Security Council, were factors that determined the operational models used in schools when they fully reopened on Wednesday, the Education Ministry told StarEdu.
Early this month, Education Minister Dr Mohd Radzi Md Jidin said schools could choose to reopen following either the one-session, two-session or rotational operation model, to ensure that the ministry's school reopening management guideline could be implemented.
Most schools in highly dense areas, he said, would be opting for the rotational model to maintain social distancing measures.
However, a whopping 8,845 (86.63%) schools – even those with a large student population – ended up with the one-session operation model. Only 52 (0.51%) opted for the rotational model, with 1,313 (12.86%) schools going with the two-session model.
The ministry, in an email response, clarified that density was not the deciding factor in schools implementing the rotational model.
"Schools are required to make full use of their teaching and learning (PdP) rooms and special rooms to maximise the use of existing space to implement PdP face to face. (However), the space and capacity of each school vary.
"After taking into account social distancing, the operation model can be implemented by using different approaches according to the capacity and capability of the respective schools, " the ministry said, adding that state education departments and district education offices would monitor and provide guidance to schools on the selection of appropriate models.
On June 24, a total of 500,440 Form Five, Form Six, Sijil Vokasional Malaysia (SVM) and Sijil Tinggi Agama (STAM) students from 2,440 schools and hundreds of international schools started returning to schools.
This was followed by Years Five and Six pupils, Forms One to Four students, remove class students and Form Six Semester 1 students on July 15.
Finally on July 22, Years One to Four pupils returned, marking the full reopening of schools.
Education director-general Dr Habibah Abdul Rahim said the country's focus on education remained a priority even amid the pandemic.
She said when the movement control order (MCO) was implemented on March 18, teachers conducted home-based online PdP to ensure students' safety.
If students do not attend school for a long period, however, it may leave a psychological impact on them.
"We don't know what the consequences and outcomes will be, and how this will impact their motivation. This isn't a normal situation we're in.
"Teachers gave them homework to complete during the MCO but teachers and students were not used to the new normal; even parents weren't sure of how they could help their children out.
"We want them to return to school so that face-to-face learning can continue, " she said during a live telecast on July 14.
Participants of the The Star's BRATs Young Journalist Programme share their first day of school experiences under the new norm:

More distancing, less crowding

Just like at the start of a new school season, I was caught along with my father in the traffic slog on the morning of July 15. Upon reaching the school grounds, I joined other students in getting our temperatures taken at readily-placed scanners.
I soon noticed that almost all floor areas had been marked with hazard tape to ensure social distancing. In pre-Covid-19 days, the markings would have piqued the curiosity of many but now, they have become oddly familiar.
While it is mandatory for students to have uniform haircuts, this school rule has been temporarily relaxed. With their new hairstyles and faces covered in masks, I almost couldn't recognise my classmates.
My school resumed operations as usual, with both morning and afternoon sessions. However, school dismissal time had been tweaked to reduce mass congregations. As my school has the highest concentration of students in Penang, this must have been a challenge for the school administration.
New classrooms had also been assigned to ease student flow. Mine had just enough room to seat three dozen students. My chair was squished into one of the back corners, away from the teacher's desk and the chalkboard.
As the loudspeakers bellowed additional information about the new changes, we were all issued face shields donated by the Tzu Chi Foundation.
When it came to recess, everyone took their meals in class, not forgetting to observe good hygiene practices such as sanitising our hands and tables. We were encouraged to change our masks around this time, as well.
Usually, at the end of a school day, the stairs were prone to crowding. But now, the crowding has been effectively tackled with the differently-timed dismissal of classes.
In sum, my first day back in school passed without much incident or disruption. I am optimistic that Malaysia's school grounds would be completely free from the invasion of Covid-19 for as long as these measures are followed with conviction.
– By Wong Zheng, 15, SMJK Heng Ee Pusat, Penang


Boarding with a difference
Studying in a boarding school is absolutely rewarding. But how do students carry out their routine without risking the spread of a scathing pandemic?
In my school, steps have been taken to ensure the standard operating procedure is effectively carried out. In addition, the reopening of school has been staggered so that only Form Four students were allowed back on July 15, following the return of the Form Five students on June 24. Students from other forms will start their sessions on Aug 2.
Classes are conducted in one session as there is ample space to accommodate the fourth and fifth formers.
Social distancing is the new norm in many aspects of our lives. While each dorm room is still allowed to fit 18 students, some furniture have been removed to ensure that beds can be arranged one metre apart from each other. Not just that, be it lining up for the shower or brushing our teeth at the sink, the one-metre distance between dormmates is mandatory.
We leave our dorms as early as 6am as the fourth and fifth formers take turns to use the surau and the dining hall.
The prayers are still performed in congregations but with social distancing in mind. I must say the teachers have done a marvellous job in marking the floor.
When it comes to dining time, we are required to check our temperatures and record them in a logbook, before stepping into the hall.
At 7am sharp, a renewed form of assembly is conducted in classes where announcements, including the principal's speech, are made through a speaker placed in every class. I find this method very effective as it fulfils the basic purpose of an assembly.
My class, comprising 30 students, is not as packed as I thought it would be. The tables are arranged in perfect distances between each other.
As recess beckons, we take a designated route to the canteen where we collect our meals and make our way back to our classroom where what was once prohibited is now compulsory – having meals at our desks.
Throughout the day, the teachers and prefects are meticulous in making sure everyone toes the line and practises social distancing.
Although adapting to the new norm can be exhausting, I know that all our efforts will pay off when our country succeeds in stopping the spread of the pandemic.
– By Nur Alia Irdina Rosdi, 16, SM Sains Tuanku Aishah Rohani, Seremban, Negri Sembilan


Learning in rotation
My first day back in school fell on July 16, a day after most secondary school students were allowed back in theirs. This is because with an enrolment of 3,592 students, my school is conducting classes on a rotational basis.
As my school is severely overpopulated, it must have been a challenge for the school administration and my new principal Madam Teo Boon Hwa to draw up the rotational system.
For me, the decision was downright objective. So, on that Thursday morning – after being away for nearly a quarter of the year – I stepped into school full of anticipation and longing.
Keeping one metre apart from other students, I queued up according to the taped markings on the floor. Three checkpoints had been set up for students to have their temperatures checked and recorded. Anyone running a temperature of 37.5°C or higher would be brought into an isolation room where they would await their parents' arrival.
My classmates and I were reassigned to a bigger classroom. The first teacher who entered the class took orders for the next day's meal, and a student was appointed to retrieve the carefully packed food boxes from the canteen. I was the student tasked with the responsibility.
At 1pm, students from the first few blocks of the school building were allowed to go home, after disinfecting their tables and chairs. Students from the remaining blocks then followed.
Overall, I felt comfortable and happy to be back in school. Being around my schoolmates, who were excited to resume classes, was so refreshing.
– By Valerie Kuek Weng Yi, 15, SMK Seri Kembangan, Selangor


Warming up to new normal

The afternoon prior to school reopening, all students received circulars via our class group chats on WhatsApp. These included our class schedules, seating and floor plans, procedures for entering and exiting school, along with notices for our parents. Lunch orders were taken via a Google Form for students who weren't going to bring food from home.
On July 15, I got ready for school quicker than usual. As soon as my friends and I reached the school gate, we saw two teachers standing by with digital infrared thermometers.
We waited in line to have our temperatures taken, before assembling at the school canteen. As the clock struck 7am, we made our way to our classes following the designated floor plan previously sent to us.
It had been decided that my school would operate as usual, with both morning and afternoon sessions, to cater not only for secondary school students, but for Form Six and special needs students, as well.
Class placements had been shifted around to accommodate students and ensure social distancing. In addition, tables had been arranged a metre apart from each other, and cleaning spray and hand sanitisers were provided.
Classes began and ended according to our new schedule. My classmates and I were worried about the intense studying we had to do to catch up on the syllabi, but our teachers assured us that we would be able to cover all topics in time for the year-end examinations.
This is the new normal, and it's time to start getting used to it.
– By Lydia Rekha Manohar, 16, SMK Taman Daya, Pasir Gudang, Johor


A newfound reality

As the movement control order (MCO) was repeatedly extended, going back to school seemed like a distant dream. On July 15, that dream became reality, which saw my classmates and me donning face masks, maintaining social distancing and stepping in line for mandatory temperature checks.
Sanitising our hands was a requisite for entering our classroom. And lunch breaks meant different classes taking turns to head down to the canteen. A route to the canteen had been pre-planned with prefects on standby to ensure that students lined up in single file.
Lunch was served in plastic containers, and students were seated on alternate chairs and barred from leaving until the end of lunchtime to ensure minimal congestion. Once lunch break was over, we took turns to leave the canteen table by table.
These procedures, while time-consuming, were necessary. They further reinforced in me the spirit of social distancing.
Anyone familiar with online learning would have experienced the lagging graphics, unclear sound quality and time lost to solving issues involving the Internet. There was a noticeable difference as students took in the knowledge imparted by the teachers in the classroom.
Asking questions was a world easier in class. In the online classroom, your mic may distort your words and a message sent to your teacher through a chat box may get overlooked. In a physical setting, however, just raising your hand gets the job done.
Being in a classroom with 30 other students, all learning with the same level of motivation, gave me a sensation I hadn't felt since the MCO.
Covid-19 took away our Sports Day, Class Drama, Charity Concert and countless other festivities that made the first half of the year iconic. But other people have faced so much worse. Instead of longing for something I couldn't have, I should appreciate the small things. Covid-19 took away four months of my schooling life but it has given me wisdom to see this.
– By Ryan Roy Joseph, 16, Sri Kuala Lumpur International School, Subang Jaya, Selangor


Wong, Nur Alia, Valerie, Lydia and Ryan are participants of the BRATs Young Journalist Programme run by The Star's Newspaper-in-Education (NiE) team.
For more information on Star-NiE's BRATs programme, go to facebook.com/niebrats.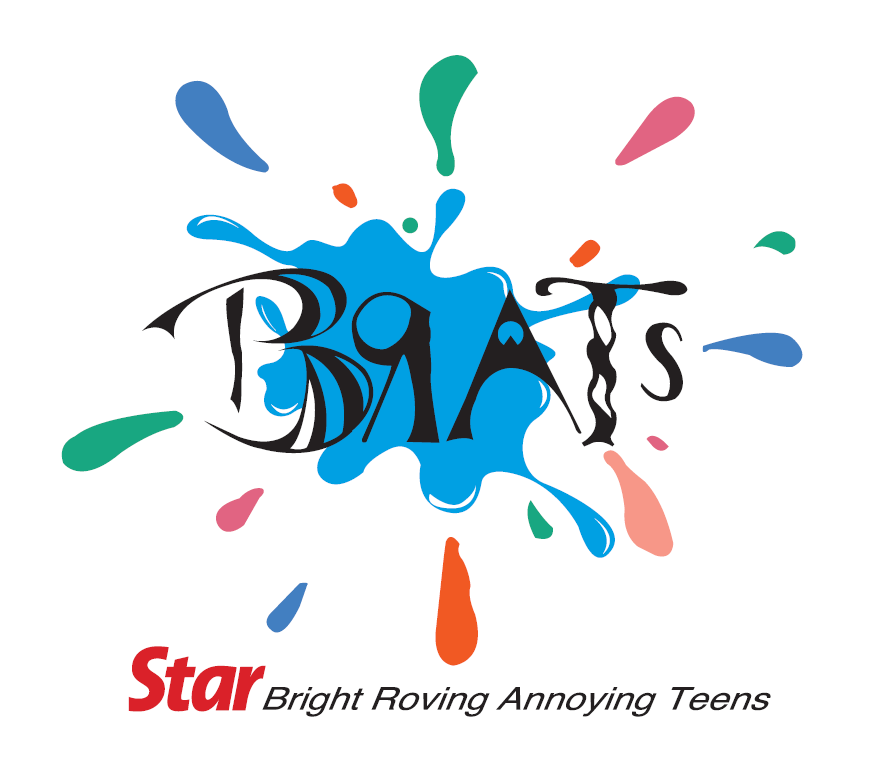 A section in the NiE pullout, BRATs is dedicated to all things that make teens tick. Designed for teens with a passion for writing and journalism, students will be able to read articles written by their peers in The Star's BRATs Young Journalist Programme. For more details, call The Star's Customer Care Unit at 1-300-88-7827, Monday to Friday (9am-5pm).
Did you find this article insightful?
71% readers found this article insightful