For some of us, visiting every part of the world is the ultimate dream. Of course, that isn't an easy feat, especially at a time when global inflation rates are so high, resulting in a higher cost of living.
So, unless you have deep, deep pockets or private investors (read: wealthy parents, grandparents and other relatives) who are willing to fund all your trips, travelling around the world will probably remain a pipe dream for many. However, that doesn't mean we can't or shouldn't travel at all.
There are a handful of places that have been chosen by travel experts and guides as "the" destinations to check out in 2023. We've come up with our own list – incorporating some of the places mentioned in travel guide websites and booking platforms like Lonely Planet, TripAdvisor, Frommer's, Trip.com and Agoda – that would suit different types of travellers and holidaymakers.
ALL BUDGETS
There are plenty of affordable destinations around the world that you can travel to without breaking the bank. But there are also places that you can go to that are worth every ringgit that you pay for, in terms of the number of things to experience and views to see.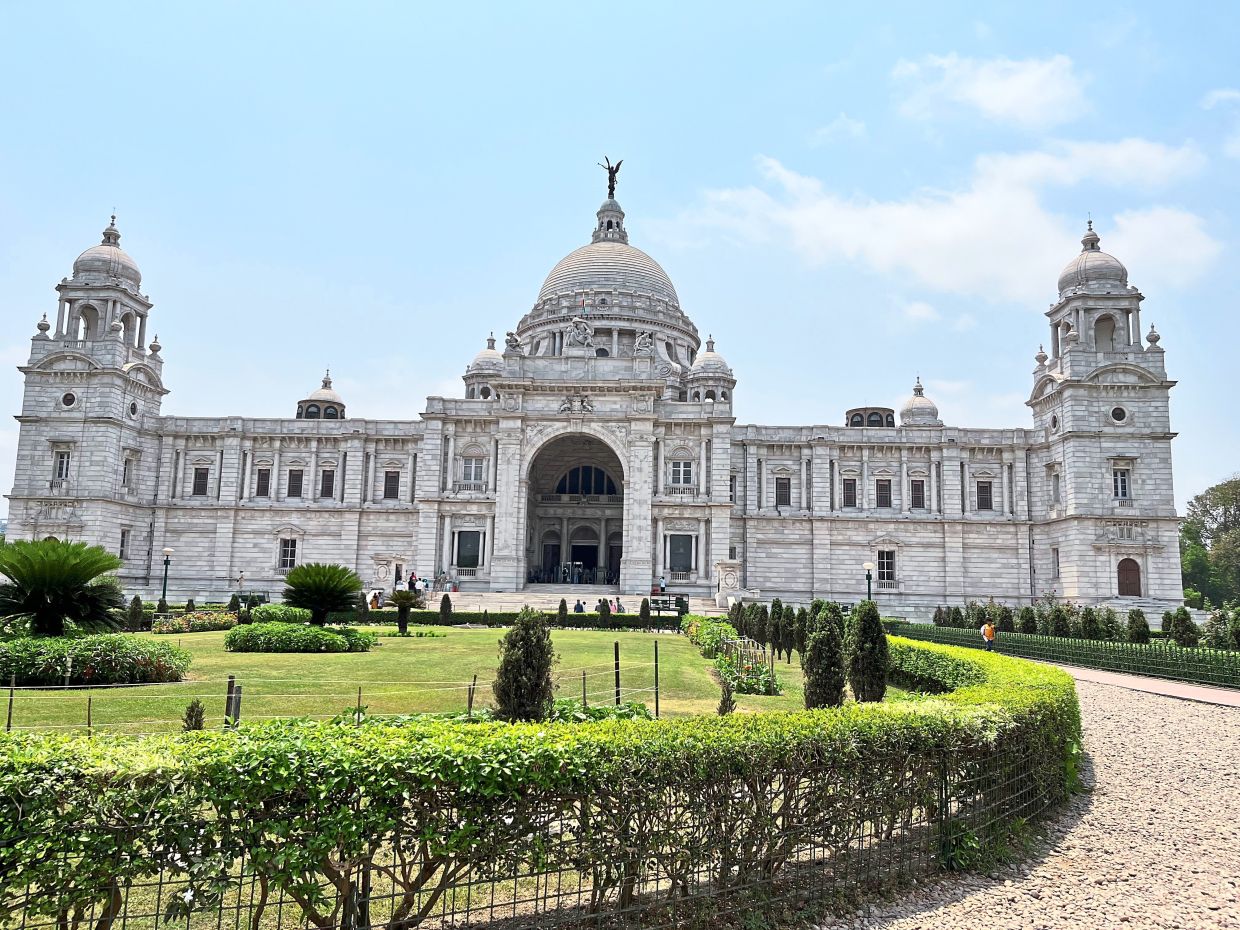 OPTIONALThousands of artefacts can be found in Victoria Memorial in Kolkata, India. — HARSH DUBEY/Unsplash
Kolkata, India
Explore the rich cultural heritage and scrumptious blend of culinary delights in India's Kolkata. Here, you can visit popular sights like the ancient royal palaces and the grand Mughal mausoleum, enjoy magnificent coastal sceneries.
Kolkata is regarded as the historical hub of the country, brimming with colonial-era architecture. Visit the marble monument Victoria Memorial, which houses over 25 galleries filled with historical artefacts and artworks. Enjoy a boat ride on the Salt Lake, or go to the Sundarbans National Park to see some wildlife. Later, head to the Princep Ghat to catch the sunset.
India is a regionally diverse country and visiting this country can be pretty cheap. However, if you can afford to splurge a little, then you may want to spend your money on accommodation and experiences. There are hotels (ranging from luxury to budget), guesthouses, motels and hostels aplenty in Kolkata.
And although public transportation is accessible here, it may not be that easy to figure which bus or train to take all the time. Getting an auto rickshaw is a good idea, but if you don't speak the language, this may also prove to be a little difficult. We suggest hiring a guide for your trip, unless you really want to be extra adventurous and do things on your own.
Take a boat ride along the Mekong Delta in Vietnam. — ANNE LIN/Unsplash
Mekong Delta, Vietnam
The Mekong Delta region in southern Vietnam is teeming with agricultural activities. As one of the main rice producers in Vietnam, the delta has earned the nickname, "the rice bowl of Vietnam".
The closest city is Can Tho, which is the fourth largest in the country. This is where you will find Cai Rang, a floating market that is always a hit with visitors and locals.
Come here to look for good bargains on souvenirs and other local products. You can also find various fresh produce, snacks and other food items, which are prepared fresh on the boats. What a delight to the senses.
And that's not all you can do as the Mekong Delta is a buzzing hive of activity. The Ninh Kieu Wharf in Can Tho is a park that's filled with many types of flowers, and is located right next to the pedestrian bridge with two giant lotus flowers in the middle. Go at night to see the bridge illuminated in colourful lights.
From the city, you can also visit nearby islands (Phu Quoc, for example) or head to the Sam Mountain (Nui Sam).
This place is perfect for folks who are on a budget, but there are also luxury options for those who wish to live it up.
The Acropolis was a citadel built obove the city of Athens, Greece. — SPENCER DAVIS/Unsplash
Athens, Greece
A trip to Greece will definitely cost quite a bit but with some smart planning, you may be able to bring some costs down. For example, don't visit during summer, where everything from flights to accommodation will cost you an arm and a leg. That means visiting during off-season periods like in October, November and March.
Once you get your flights and accommodation sorted, however, you will find that Athens is a great place to explore as there really are many things to see. Athens is a vibrant metropolis that is mostly made up of ancient and historical landmarks like the Acropolis. Known as a citadel or a fortress, the colossal Acropolis is located high above the city. The ruins has a history of more than 2,000 years.
There's also Lycabettus hill, where a cable car ride (or if you're brave enough, the hike up) will lead you to a church called St George. This is where you can get a bird's eye view of the city.
Besides these two amazing landmarks, there are plenty of temples, art museums, and of course the central market, Varvakios Agora, that are worth pursuing. This market is a great place to savour local delicacies and dishes.
SOLO TRAVELLERS
Travelling solo gives one the freedom to experience whatever they want, whenever they want. These three destinations are touted as the best places to visit for solo travellers in 2023.
ONLINEThe castle of Gjirokastra in Albania. — ABENTEUER ALBANIEN/Unsplash
Gjirokaster, Albania
Gjirokaster is a tourist enclave of museums, ancient castles and authentic traditional Albanian food. Located in the valley of the Gjerë mountains and the Drino, this charming city has lots of historical tales to tell.
Venture to the city's old bazaar and marvel at the beautiful Ottoman architecture. Take a trip down memory lane to the Ethnographic museum, where you'll discover the early history of the city. Visit Gjirokastra castle, the second largest castle in the Balkans, and the Skenduli House, which is over 300 years old.
This building is significant as it is one of the best-preserved Ottoman-era buildings in the region, with almost all its original parts and furnishings still intact. The place is currently managed by a descendant of the original owner and builder of the house.
A city of great antiquity, Gjirokaster is also a Unesco Heritage Centre.
The Pantheon is one of the oldest buildings in Rome, Italy. — PIOTR ARNOLDES/Pexels
Rome, Italy
A trip to see the wonders of the world's oldest temple is on many travellers' bucket list. The Pantheon is a prominent landmark not just in Rome but in the world's history.
This age-old relic is still used as a house of worship today, as the monument is in good condition, showing proof that the Romans truly do treasure the city's past.
Another famous landmark in Rome is the Colosseum. The amphitheatre was where people came to see battles and animal hunts, as it was formerly a fighting arena and entertainment precinct.
Drop by the Roman Forum, the once important venue among philosophers and politicians for social discourse. The picturesque Trevi Fountain is another "not-to-be-missed" spot when you are in Rome.
Of course, when in Rome, do as the Romans do so eat all the pasta, pizza (Italians usually order a whole pizza for themselves), tiramisu and other local dishes to your heart's content. Don't forget to try some espresso, too.
ONLINE Szechenyi Chain Bridge is the main link between the two cities, Buda and Pest. — LUCAS DAVIES/Unsplash
Budapest, Hungary
The name Budapest actually comes from the merging of two cities, Buda and Pest, where the two sides are connected by one of the oldest bridges – the Szechenyi Chain Bridge. This bridge was built across the Danube River in Hungary.
Its vast diversity of culture and nature makes Budapest an interesting place for solo travellers to check out.
Start your visit with a trip to the Shoes On The Danube Bank sculpture. This memorial of sorts displays 60 pairs of cast iron shoes designed by Can Togay and Gyula Pauer, that are melded onto the banks of the Danube. The artwork commemorates the lives of 3,500 civilians, including 800 Jewish folks, who were killed by the Hungarian ultranationalist party Arrow Cross during World War II. The civilians were ordered to remove their shoes while standing on the river bank, before getting shot by the militia, their bodies falling into the Danube.
From the memorial, you can walk to the Hungarian Parliament Building and enjoy the beauty of the architecture of the tallest building in the country. Check out also the Great Market Hall, a market located in a tunnel, where you can buy souvenirs and other local goodies.
The beautiful Buda Castle, a Unesco World Heritage Site, sits atop Castle Hill in the city and is a one of the top sites in Budapest.
FAMILY HOLIDAYS
Experts predict that there will be many family holidays planned for in 2023. "Family" doesn't just mean a set of parents and their young children, as it also encompasses adult siblings or cousins, or multi-generational family groups that includes grandparents, parents, children and perhaps even grandchildren/great-grandchildren!
FOR ONLINEFeast on the delicious variety of Balinese food in Indonesia. — EVERETT HARPER/Wikimedia Commons
Bali, Indonesia
Indonesia is an archipelago of thousands of islands, with Bali possibly being the most well-known among international tourists.
Kick start your holiday in Bali with an adventurous hike up an active volcano and be rewarded with a sweeping view of the island and ocean. It's not an easy hike, though, so if you're travelling with young kids or older folks, you may want to skip this.
You can also hop on a boat to explore the beautiful islets surrounding Bali.
Get your "gateway to Heaven" shot at the Pura Lempuyang Hindu Temple (a must-visit, apparently), or head to the terraced rice fields for some Instagram-worthy pictures.
Of course, Balinese food is spectacular so try as many local dishes as you can.
Also a must-do activity in Bali is a spa experience. Pamper yourself with a full Balinese wellness session – you know you deserve it! If you have young kids, head to the many beaches on the island to look for some fun and safe water activities. Catch some traditional shows and performances like the Kecak Fire Dance Show.
Young adults may want to rent a scooter to explore all the different parts of the island.
Dunskey Castle ruin in Portpartrick, Southern Scotland. — THE CARLISLE KID/Wikimedia Commons
Southern Scotland, Scotland
If you want to embark on a castle hunting adventure, there is no better place than in Scotland, specifically in southern Scotland. Its illustrious past makes the country a treasure trove of discoveries, perfect for visitors looking for something fun and unique.
Head to the famous holiday village in Portpatrick and relive the olden days at Dunskey Castle. The 12-century ancient ruin is located on a cliff. You can also enjoy a quick and relaxing dip at the beach nestled within the Dunskey estate.
Let the old charm of the Caerlaverock Castle take you away in the former royal town of Dumfries. This is Britain's only moated castle.
Another attraction worth checking out with the family is the Galloway and Southern Ayrshire Unesco Biosphere.
At night, take some time to look at the skies and spot your favourite constellation. Scotland is one of the few countries with the least light pollutions so it gets pretty dark at night, which is perfect for stargazing activities with the kids and loved ones.
Tasmania, Australia
Tasmania's abundant biodiversity and various natural attractions will delight nature lovers young and old.
Go on a Don River Railway ride, something that will surely delight the little ones. This ride will take you through the township of Don and is the oldest and last remaining steam locomotive in Devonport. The vintage railway also doubles as a museum – so you can learn more about the town as well as Tasmania here.
Tasmania Zoo is also worth a visit as this is where you can find some of Australia's most famous creatures like the Tasmanian devil, wombat and quokkas. Apart from animals, this zoo has a dinosaur section, too, called the Jurassic Swamp.
Another exciting outdoor adventure for the family is exploring the treetops of Hollybank. Through a zip line, visitors get to see the magnificent view of the forest as they make their way through the trees.
ADVENTURERS
Outdoor exploration and adventure tourism continue to be the top holiday of choice for many in 2023.
Cairo, Egypt
The endless mystery of the ancient city of Cairo in Egypt makes it so appealing to tourists. Many come to see precious treasures and artefacts of ancient times that were left here.
When visiting Egypt, one cannot miss the largest archaeological site – Saqqara. It is home to the oldest pyramid in the world, the Step Pyramid of Djoser. Don't forget too the famous Egyptian tomb, the Great Pyramid of Giza, which, when seen from afar looks very much like an ordinary sand dune. Both the Saqqara and Great Pyramid of Giza are located outside of Cairo, but are still accessible from the city.
Also in Giza is the Great Sphinx, a limestone monument.
Cairo doesn't just have ancient monuments, bazaars and the desert, as there are beautiful islands nearby that you can visit too.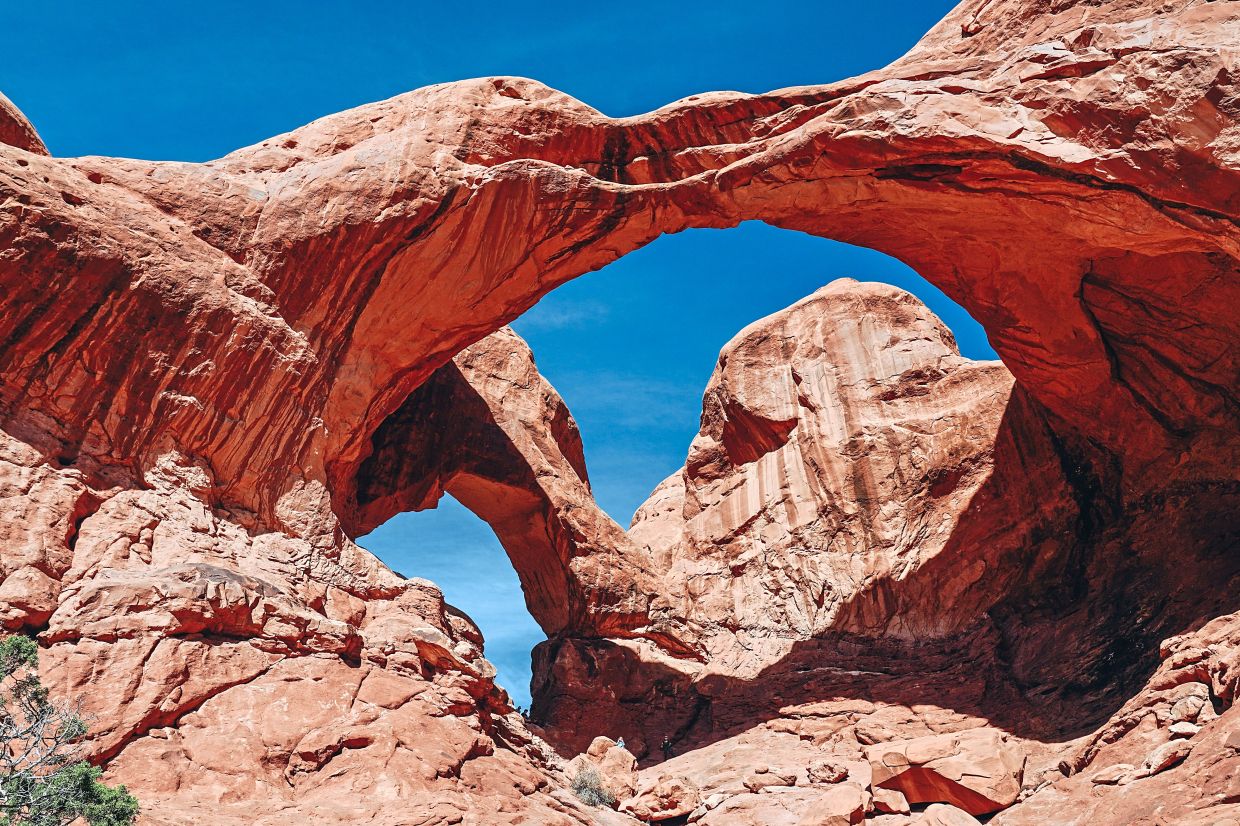 A hiking trip in Utah, the US will be epic. — MORIAH WOLFE/Unsplash
Utah, United States
To see all of the United States takes time, patience and money. However, this year, experts predict that many adventurous travellers will make their way to Utah for its beautiful natural landscapes.
Stepping into the wild in this mountainous state is not for the faint of heart, though. Its hilly, forested terrain make for great hiking adventures; camping trips are also recommended here.
Head to the Monument Valley, a Navajo Tribal Park that sits on the border of Utah and Arizona. Here you can hike to see the multicoloured hoodoos, or rock spires.
Monument Valley is also said to be a crucial site for the discovery of dinosaurs. You can learn more about these prehistoric creatures at the Natural History Museum of Utah.
For some rest and relaxation, go for a therapeutic soak at the geothermal or hot spring in Homestead Crater Mineral Dome.
Some of the interesting attractions in the state capital, Salt Lake City, include the Temple Square, Red Butte Garden and Clark Planetarium. Salt Lake City also has numerous craft breweries which hold special tours for visitors.
Vanua Levu, Fiji
In Vanua Levu, Fiji, traditions like making a lovo meal – a cooking method where food is buried, then covered with hot rocks on top – is still being practised.
It is one of the best places to go in Fiji if you want to learn more about Fijian culture and heritage.
The best way to discover more is to take a trip to the handful of living villages in the area, where you will be treated to a traditional ceremony as you walk into the village.
Vanua Levu is also the second largest island in the country, so you can be sure that there will be lots of activities to keep visitors busy.
Dive into the gorgeous deep blue ocean at the Namena Marine Reserve to check out the beautiful coral reefs and underwater creatures.
Subscribe now to our Premium Plan for an ad-free and unlimited reading experience!