Special festive covers of The Star were published on the first weekend of Chinese New Year, furnishing readers with instructions and materials to fold limited-edition origami rabbit baskets.
As the celebratory atmosphere kicked into high gear, enthusiastic readers flooded The Star's WhatsApp chat with photos and videos of their finished rabbit baskets.
Among the numerous submissions, the following five readers stood out with their creative presentations that overflowed with festive spirit.
To learn how to fold your own rabbit basket, watch our instructional video at at this link.
1. Madam Song
Filled rabbit baskets beautifully plated alongside mini rabbit figurines.
2. Yuen Chee Meng
Welcoming the twins into their family.
3. Myza
These rabbits are struggling to read upside down.
4. Sivasarati
The sweet smell of a singular rose.
5. Sharon Lim
Afternoon lunch while surrounded by prosperity.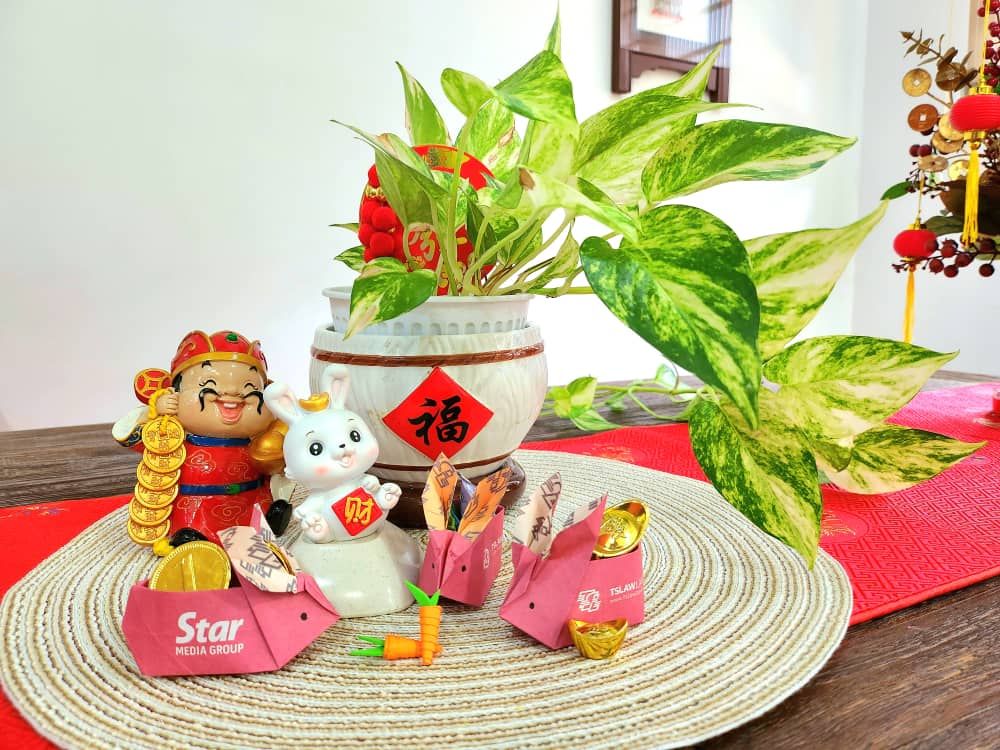 Sharon Lim
Subscribe now to our Premium Plan for an ad-free and unlimited reading experience!