Are you getting enough sleep? How do you know if you are obtaining quality sleep?
Most of us know that our body needs to rest well to boost our health and wellbeing. But many people tend to sacrifice sleep due to work or even leisurely pursuits.
In his latest book entitled Life Time: The New Science Of The Body Clock, And How It Can Revolutionize Your Sleep And Health, British neuroscientist Prof Russell G. Foster wants to talk about all that, and more.
"What we have understood in the past 10-15 years is that during sleep, we consolidate our memories as well as the processing of information," said Prof Foster via a video conference organised by Asia News Network recently.
"We also now know that while we sleep, important toxins are cleared from the body, such as the beta-amyloid protein, which is associated with Alzheimer's.
"And there is now strong evidence that if we have massively disrupted sleep during the middle years, there is an increased risk of dementia in our later years," said the 63-year-old director of the Sir Jules Thorn Sleep and Circadian Neuroscience Institute (SCNi) in Oxford, England.
In his book 'Life Time', Prof Foster unravels the science of the body clock to provide guidance on how to improve our overall health and wellbeing. Photo: HandoutEssentially, he said, the quality of our day is defined by the quality of our sleep at night.
He explained further that what allows our body to function is having the right materials delivered to the specific organs and tissues at the correct concentration at the optimal time of day.
"Without this exquisite coordination in time and space, then our growth, metabolism, memory formation, decision-making skills, protection from infection, repair of body tissues, and of course sleep itself, fail.
"And it's the body clock, or what is known as circadian rhythms, that provides this time structure for life. So what I try to do in Life Time is unpack the science of the body clock and, based on the science, provide guidance on how best to use this knowledge to improve our overall health and wellbeing," he said.
All of us have an internal clock ticking away inside us, which for most people, is slightly longer than 24 hours, he added.
"So in natural circumstances, what we need to do is to correct this slightly long clock and make it exactly 24 hours. A key factor for that is light, in particular, morning light. A big chunk of what we have been doing has been trying to work out how light regulates the internal clock," he said.
The importance of light explains why nightshift workers have trouble adjusting their sleep time during the day, and it's wrongly assumed that their body clock adapts to the demands of working at night, says Prof Foster. Photo: Siddharth Govindan/Unsplash
Nightshift workers
This importance of light also explains why nightshift workers have trouble adjusting their sleep time during the day, and it's wrongly assumed that their body clock adapts to the demands of working at night.
"In all the studies that have been done, we see that 97% of individuals do not adapt to the demands of working at night and that's because they're exposed to fairly dim light in the workplace and at night.
"Then they experience bright natural light on the journey home or on the journey to work and the clock always defers to the brighter light signal as being daytime, and therefore the body clock of nightshift workers doesn't adjust.
"So the quality of their daytime sleep is usually very poor, around five hours or less, which for most people is not sufficient to sustain their capabilities.
"The important issue is that when the nightshift worker is working, their entire biology driven by the body clock is saying, 'you should be asleep'.
"And to override that huge biological drive to sleep, we activate the stress excess, and sustained activation of the stress excess is what causes many of the problems in nightshift workers such as obesity, diabetes type 2, coronary heart disease, high risk of cancer, mood changes and so on.
"So it's really a serious issue and I think we are now only appreciating how bad nightshift work is for individuals.
"It thus raises some important issues about duty of care and what employers can do to improve the condition of nightshift workers and mitigate some problems they face," he pointed out, adding that these include doing frequent health checks for the workers, meeting their nutritional needs, and raising more awareness on the issue.
No one-size-fits-all
Prof Foster emphasised that across all of human society, there are huge differences in sleep-wake patterns.
He said part of the reason for writing Life Time was to dispel misconceptions such as that everyone must get eight hours of sleep.
"Some people get away with six hours of sleep and they are perfectly happy, while some need 10-11 hours. The key thing is for us to identify how much sleep we need and then get the pattern of sleep that works best for us."
He said what's important is not to get too anxious if we wake up in the middle of the night and can't go back to sleep immediately.
"If that happens, leave the bed, read a book, listen to some music, then return to the sleeping space."
So how do you know if you are not getting enough sleep?
"First, are you functioning optimally during the day? Do you need an alarm clock or somebody else to get you out of bed?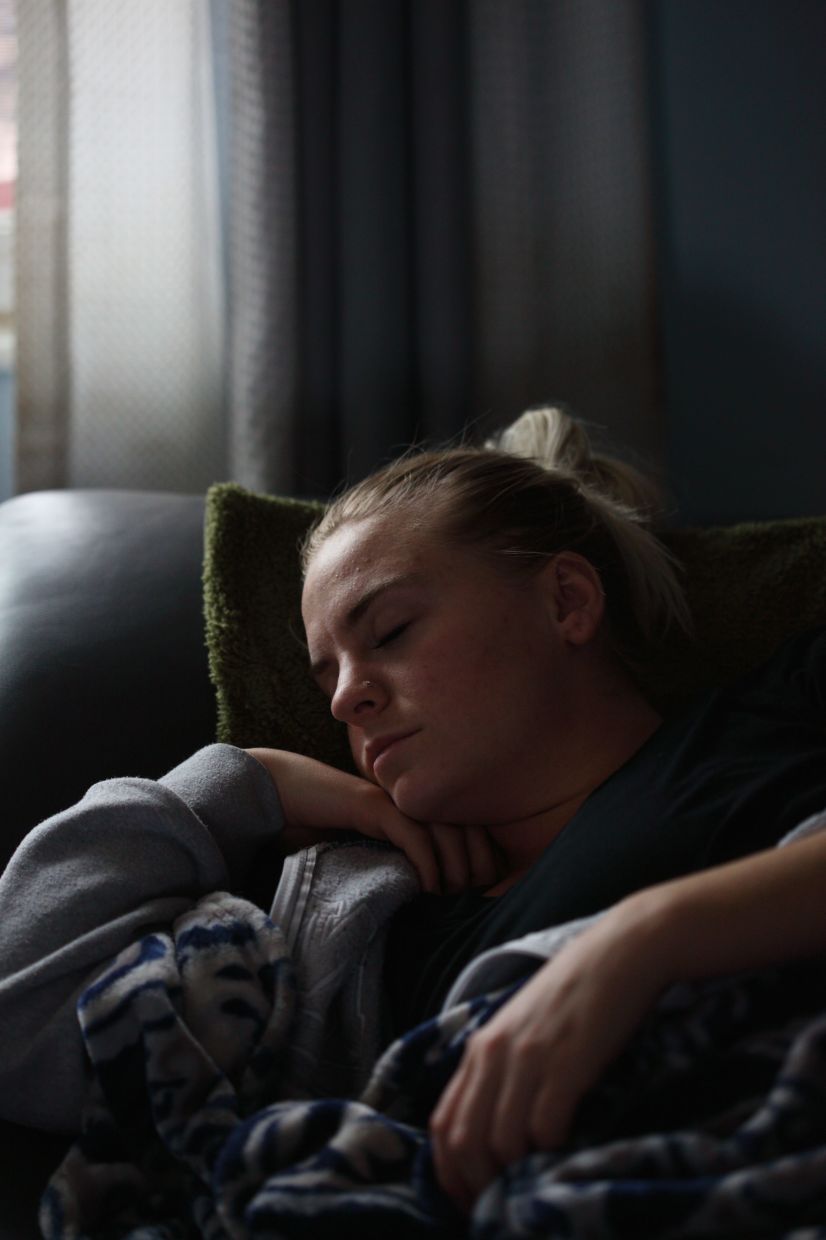 The general consensus on napping is that a short 20-minute nap can be beneficial and if done at lunchtime, one can be more productive during the second half of the day. Photo: Sharon McCutcheon/Unsplash"Does it take a long time for you to wake up in the morning? Do you crave caffeinated drinks to keep you going? Do you want an afternoon nap and, critically, do you oversleep on free days such as weekends or when you are go on holiday?
"All that is telling you that you need to get more sleep – we need to pay attention to that," he said.
Role of light
The general consensus on napping, said Prof Foster, is that a short 20-minute nap is beneficial. If you have a short nap at lunchtime, you can be more productive during the second half of the day.
"An occasional nap is something you shouldn't worry about. Some businesses even provide sleeping pods for those needing a nap.
"But you need to be aware that if you need a nap, you are probably not getting a full set of sleep at night. It is also a problem if the nap becomes longer and is close to bedtime."
Prof Foster further said that sleep is very dynamic, and there is no set pattern, duration or timing.
"And it's not just the sleep duration. Also important is the chronotype, which means whether you are a morning person, intermediate person or an evening person, and that is influenced by one's genetics and our age.
"So there's genetics, hormonal changes and there's light, which many forget the importance of.
"When the body clock sees light is very important in our sleep-wake timing.
"We talked about setting the body clock but light doesn't have the same effect at different times of the day. Dusk light delays the clock and makes us want to go to bed later and later, and get up later.
"Morning light advances the clock and makes us want to get up earlier and go to bed earlier.
"In fact, we did a study a few years ago on university students all over world, and found the more evening types were getting the evening light, or the delaying effects of light, but they were missing out on morning light, which has the advancing effects.
"So if you are a late person, set the alarm to get up early and get outside to get the morning light and you will shift the clock," he advised.
Subscribe now to our Premium Plan for an ad-free and unlimited reading experience!