Have you heard of the acronym ROYGBIV? It's to help people remember the seven colours of the rainbow. Do you know the colours of the rainbow? They are red, orange, yellow, green, blue, indigo and violet.
Another way to memorise the colours is to remember the mnemonic – "Michael Jackson Kacau His Brother In University" for Merah, Jingga, Kuning, Hijau, Biru, Indigo and Ungu.
Here are the letters from Starchild readers on the topic, Rainbow.
New Yuan Ming, nine, says rainbows are one of the most glorious gifts from Mother Nature.
"I do not believe there is a pot of gold at the end of the rainbow as a rainbow is endless. My favourite colour is blue. It is said that red means anger, orange means admiration, yellow means joy, green means jealousy, blue means sadness, indigo means shock/surprise and purple means fear."
Bethany Wang Qi Syuen, 7
"Rainbows form in the sky when the sunlight passes through droplets of water and gets refracted into a spectrum of seven colours. There is no pot of gold at the rainbow's end as a rainbow is actually a full circle in shape," writes Bethany Wang Qi Syuen, seven.
Aston Lee Kwan Theng, 11, thinks rainbows represent hope, peace and positivity.
"The rainbow is my favourite spectacle of nature. I like the colour blue. I always imagine myself sliding down the rainbow into the forest like a child having fun on a long slide. If the rainbow is visible, I will ask my father to slow down the car for me to take photos of the rainbow."
"When I see a rainbow, I feel happy because I envision cartoons associated with unicorns. My favourite colour in the rainbow is green because it reminds me of nature. However, I don't believe there's a pot of gold at the end of the rainbow because that only appears in cartoons and movies," writes Rayshawn Ong Tzi Jie, 11.
Chuah Seng Koon, 7
"I love my country, Malaysia. My country's national flower, hibiscus, is red. My favourite colour is red too. I am proud to be Malaysian and have the same colour liking as my country's popular hibiscus," writes Chuah Seng Koon, seven.
Nine-year-old Brandon Lee Kwan Fong thinks rainbows are one of nature's most beautiful spectacles.
"Normally, a rainbow can be seen after a bout of rain. A rainbow is a story about clouds and tears of rain. It is formed by the sunlight, shining through the fine particles of raindrops. The shape of a rainbow is an arc. My favourite colour of the rainbow is red."
Jarrett Ko Qi Yu, nine, says rainbows are the most beautiful natural phenomenon he has ever seen.
"The colours of the rainbow are stunning. There are red, orange, yellow, green, blue, indigo and purple. My favourite colours are blue and pink. However, I do not believe there is a pot of gold at the end of the rainbow."
Wong Jie Ern, 6
Wong Jie Ern, six, likes rainbows because they are beautiful and colourful.
"I like the colour blue because it is cool. I like green too because it's the colour of leaves. I hope I can see a rainbow with different pink shades one day."
Wong Cheng Yang, 8
"My favourite colours of the rainbow are blue, red, yellow and orange. I like blue because it looks like the sky, and red reminds me of Chinese New Year. Yellow feels warm like the sun and orange looks like a lantern. I wish I could slide down the rainbow one day to get the pot of gold," says Wong Cheng Yang, eight.
Asher Wang Qi Chuen, five, learned about the rainbow from the Bible.
"The Bible says God created the rainbow after a great flood to show the world that He will not judge the world by water again."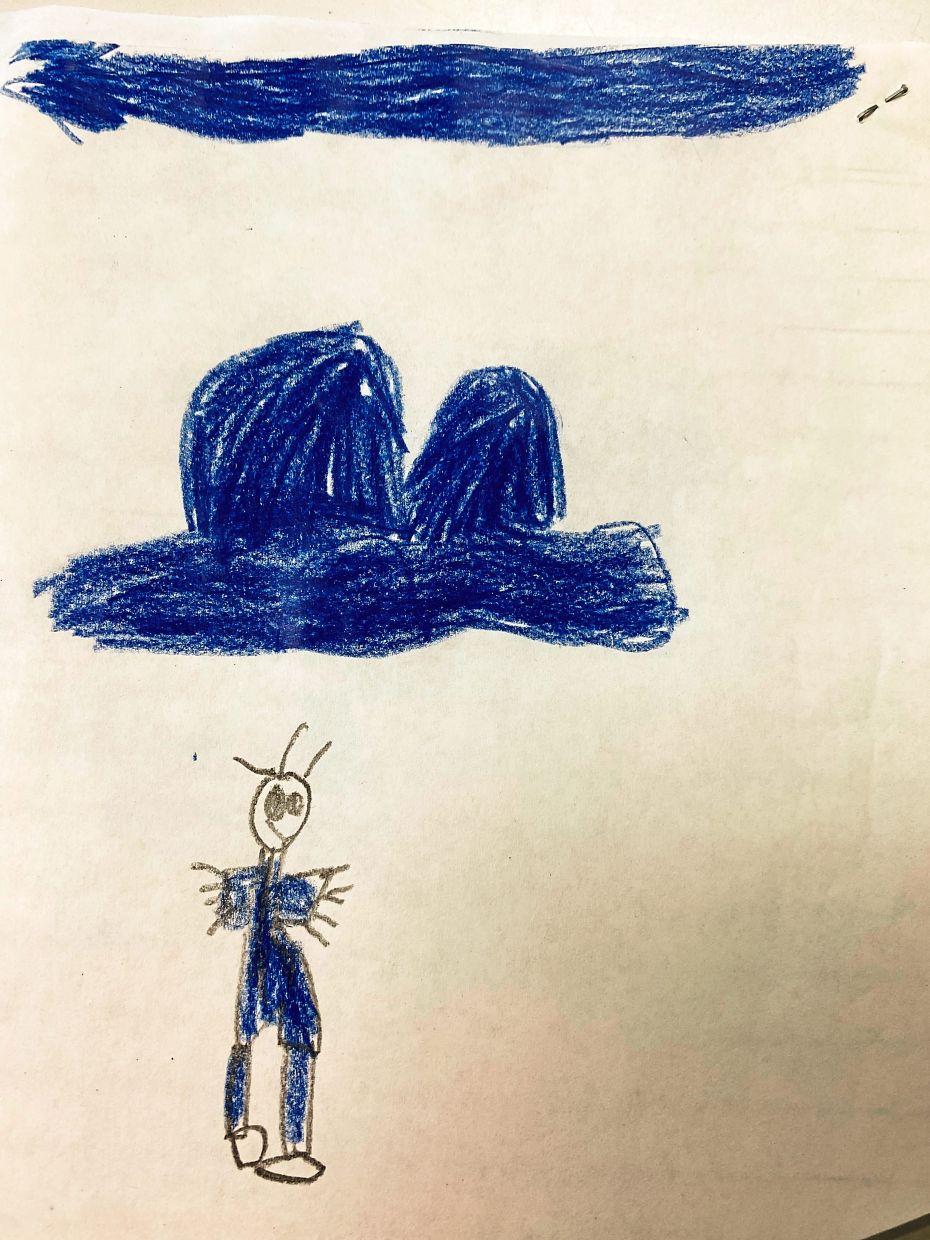 Ch'ng Sam Quinn, 6
"A rainbow has seven beautiful colours. However, I like blue the best, it is my favourite. The sky is blue if the weather is good. The sea is blue. My kindergarten is blue. My uniform is blue," writes Ch'ng Sam Quinn, six.
Find the hidden words!
ITEM: The FIFA World Cup kicked off with a bang in Qatar last Sunday, featuring a performance by South Korean singer and BTS member Jungkook. The international football tournament, held once every four years, will see 32 teams vying for the cup and prize money of US$42mil (RM192mil).
Do you have a favourite team? Who do you think will win the prestigious tournament? Do you think the South Americans will emerge victorious or could it be the dribble champions from UEFA (Union of European Football Associations), CAF (Confederation of African Football) or AFC (Asian Football Confederation)? Starchild wants to know.
Email your contributions to lifestyle@thestar.com.my by Dec 8. Please put "STARCHILD: World Cup" in the subject line of your email.
Scanned drawings should be in jpeg format, with a resolution of 200dpi. Your contributions must carry your full name, age (open to children aged 12 and below only), gender, phone contact, and address. Instead of handwritten letters, please type out your letters.
Starchild readers' Rainbow drawings
---
Subscribe now to our Premium Plan for an ad-free and unlimited reading experience!