We received some creative drawings by Starchild readers on the topic, Hair. It looks like our readers have different hairstyles, ranging from straight to spiky.
And it also appears that most of you do not like going to the hairdresser or barber. Well, Mummy and Daddy want you to have neat and tidy hair so you will look good. It is important to have a clean and orderly appearance always.
Here are the letters from our readers.
Haley Khoo, six, prefers to keep her hair short.
"My short hair makes me feel unique because my other cousin sisters have long hair. My hair is black and straight. My daddy cuts my hair. I love short hair, so my mother does not have to tie or blow dry it. Also, it does not block my eyes."
Wong Zhi Ying, 8
"My parents' hair is black, but mine is brown. When I am older, I would like to dye my hair in various colours like blue, purple or pink. I will look more attractive and unique," writes Wong Zhi Ying, eight.
Chuah Seng Koon, 7
Chuah Seng Koon, seven, dislikes his spiky hair because it reminds him of durian thorns.
"I wish I were a baby again with soft and fine hair. But I can't be a baby because I've just celebrated my seventh birthday."
Bethany Wang Qi Syuen, 7
"I like my long straight hair. I am glad my school doesn't require me to have short hair. Following school rules, I trim my fringe whenever it reaches my eyebrows. On bad hair days, my hair tends to get tangled up. I use hair conditioner to ensure my hair is smooth and tangle-free," says Bethany Wang Qi Syuen, seven.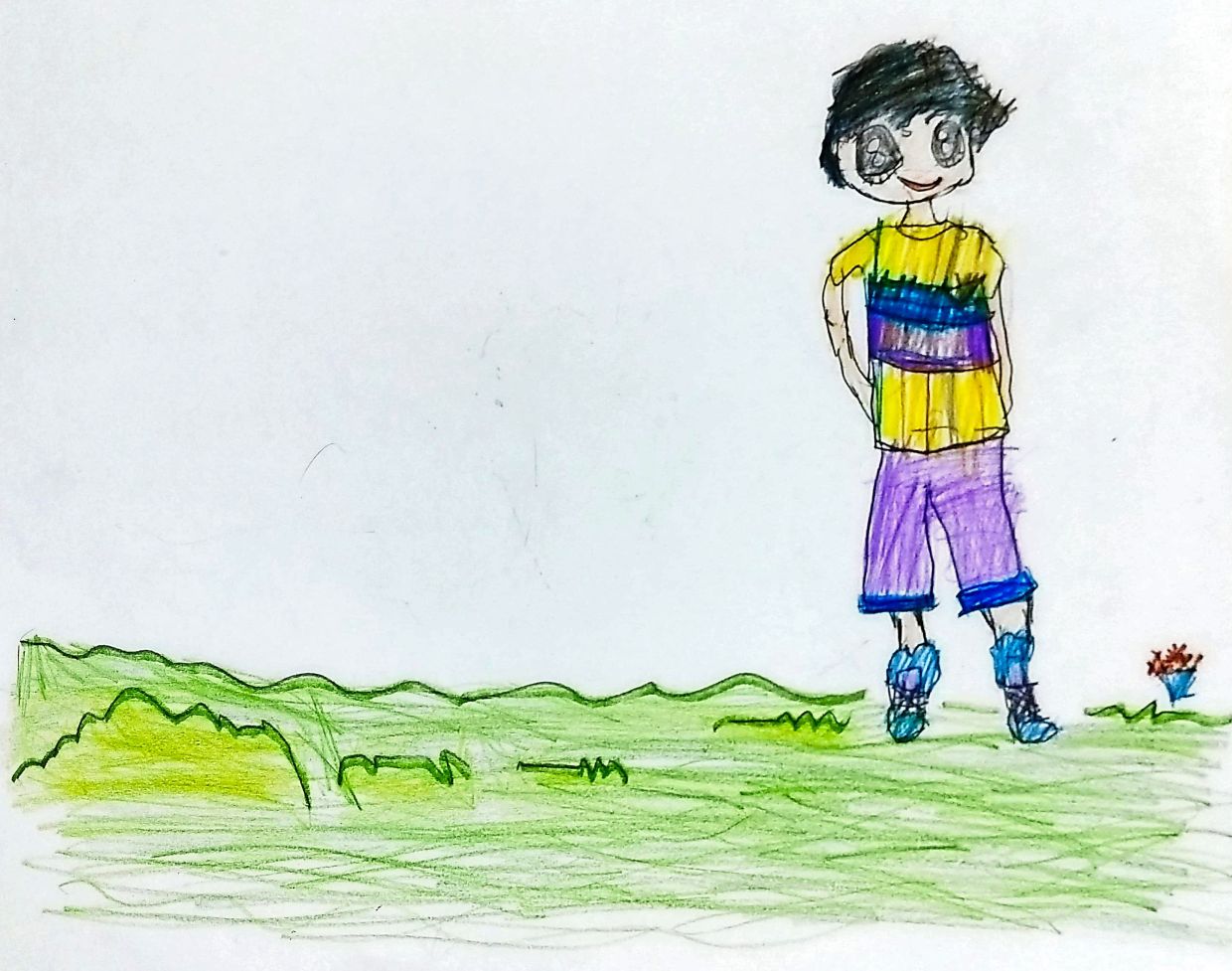 Asher Wang Qi Chuen, 5
Younger sibling Asher Wang Qi Chuen, five, washes his hair daily because he's an active boy and sweats a lot.
"My mother trimmed my hair when I was younger and during the movement control order period due to Covid-19. Sometimes she cuts my hair when I am asleep so I do not wriggle and whine. Now, my father brings me to the barber for my haircut."
Jayden Tan Li Sheng, 10
Jayden Tan Li Sheng, 10, prefers to keep his hair short so he can wash it every day after a sweaty day at school.
"When my hair grows long and touches my ear, Mummy will bring me to the barber shop to have my hair cut. I use a 2-in-1 shampoo, which cleans and conditions my hair. My sisters have long hair. They will apply a leave-in conditioner and hair oil to moisturise their hair."
Find the hidden words!
ITEM: School ends in a few weeks. Students must be happy to welcome the holidays. What are your plans for the school break? Are you going on a holiday, watching TV, or going out with friends? Share your plans with Starchild.
Email your contributions to lifestyle@thestar.com.my by Dec 2. Please put "STARCHILD: School Holidays" in the subject line of your email.
Scanned drawings should be in jpeg format, with a resolution of 200dpi.
Your contributions must carry your full name, age (open to children aged 12 and below only), gender, phone contact, and address. Instead of handwritten letters, please type out your letters.
Nie panel 1811
Starchild readers' Hair drawings
---
Subscribe now to our Premium Plan for an ad-free and unlimited reading experience!