From red velvet to cheese and classic butter, cakes make great snacks and desserts. They are usually baked with ingredients like flour, sugar, eggs and butter, and decorated with fruits, icing and whipping cream.
The origin of birthday cakes is believed to date back to the Ancient Greece and Ancient Rome era when cakes were commonly seen at birthday celebrations.
In the early 15th century, German bakeries were said to have started selling sweet cakes for birthday parties of young children.
Food historians believe that modern round cakes with icing were first baked in Europe sometime in the mid-17th century.
Today, cakes are an important part of happy occasions like birthdays, weddings, anniversaries and other celebratory events.
Here are the letters from Starchild readers on the topic, Cakes.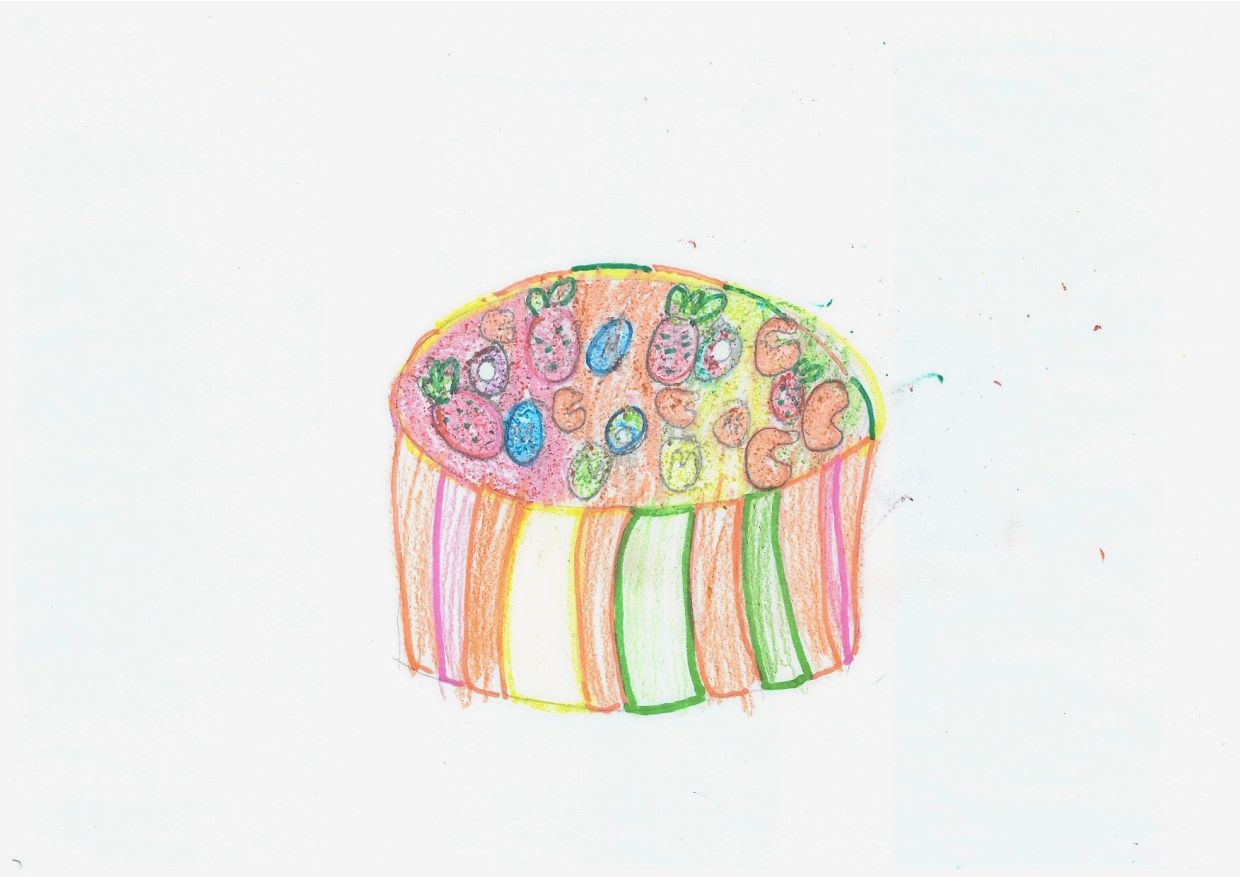 Mandy Tang, 6
"I want a rainbow sponge cake decorated with M&M chocolates, orange candies and strawberries. Grandaunt Beng Chew bakes delicious cakes. I hope she will bake a cake for my next birthday," writes Mandy Tang, six.
Wong Jie Ern, 6
"My favourite cakes are chocolate cake, ice cream cake and jelly cake. My mummy bakes them for me. They taste very delicious, and the cakes have cream and toppings. I love them so much, says Wong Jie Ern, six.
Wong Cheng Yang, 8
Older sibling Wong Cheng Yang, eight, writes: "One of my favourite cakes is tiramisu. I love tiramisu with chocolate sprinkles on top. My mother baked it and it was so yummy! I wish she will bake tiramisu cakes more often. I can eat it with different types of sprinkles."
Bethany Wang Qi Syuen, seven, likes chocolate cake and chiffon cake.
"I also like cheesecake even though I am not a fan of cheese. It's difficult to say which is my favourite. I prefer them without too much buttercream. I usually admire pretty cakes on display at bakeries."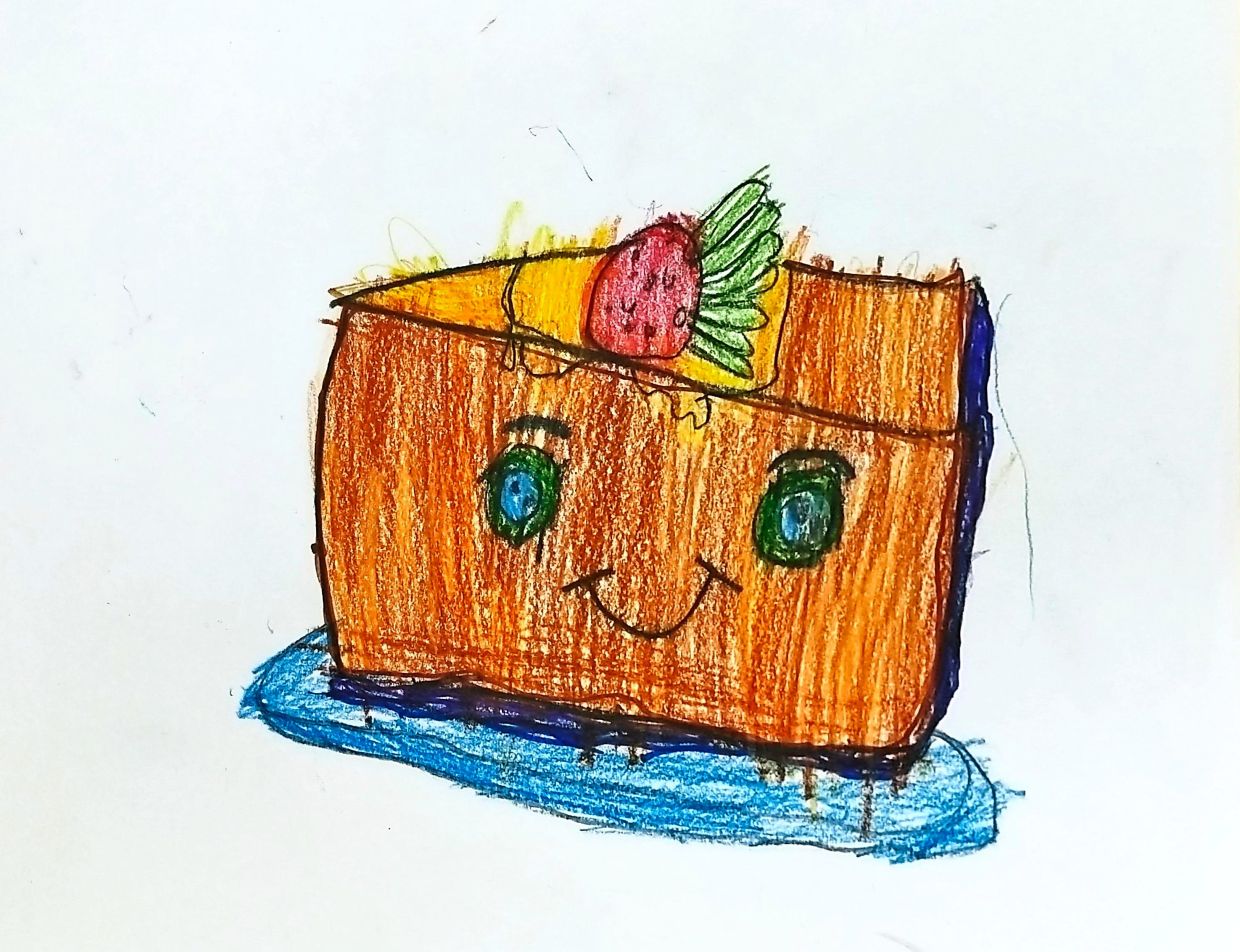 Asher Wang Qi Chuen, 5
Younger brother Asher Wang Qi Chuen, five, writes: "My favourite cakes are chocolate cake and cheesecake. Cakes are yummy, but I try to eat them in moderation so that I can finish my meals."
Jarrett Ko Qi Yu, nine, enjoys his mother's homemade cake with fruits and cream.
"Mummy put flour, butter, milk and sugar into a bowl. Then she mixed the ingredients and put the cake in the oven. Once it was baked, she kept the cake in the refrigerator. She then decorated it with fruits. It was very delicious!"
Nine-year-old Brandon Lee Kwan Fong likes to savour durian cake with frosting.
"Durian cakes tickle my fancy. Some people dislike eating durian due to the strong smell. But they like to eat durian cake. It takes a skilled baker to bake a delicious durian cake. My mother's durian cake tastes yummy."
"My mother baked burnt cheesecake for my birthday. It was very delicious. I also like frosted cakes," says New Yuan Ming, nine.
Jayden Tan Li Sheng, 9
Jayden Tan Li Sheng, nine, enjoys cheesecakes and chocolate brownies. He has learnt to make no-bake cheesecake from his mother.
"The cake base is made using Oreo cookie crust and melted butter. The cheesecake contains sugar, vanilla extract, gelatin, cream cheese and whipping cream. My sister has a sweet tooth and she enjoys my homemade cheesecake with fruit toppings."
Chuah Seng Koon, 6
"My favourite cake is chocolate cake with strawberries and plenty of whipped cream. Whenever I finish eating it, I always crave for more. It's so yummy," says Chuah Seng Koon, six.
Find the hidden words!
ITEM: There are many music genres including rock, pop and hip hop. What type of music do you like and who are some of your favourite singers? Do you listen to music on the way to school, or music channels on TV? Perhaps you enjoy listening to music on YouTube and Spotify.
Email your contributions to lifestyle@thestar.com.my by Nov 18. Please put "STARCHILD: Music" in the subject line of your email.
Scanned drawings should be in jpeg format, with a resolution of 200dpi.
Your contributions must carry your full name, age (open to children aged 12 and below only), gender, phone contact, and address. Instead of handwritten letters, please type out your letters.
Starchild readers' Cake drawings
---
Subscribe now to our Premium Plan for an ad-free and unlimited reading experience!