'Many people will walk in and out of your life, but only true friends will leave footprints in your heart.' – Eleanor Roosevelt
Friends are important as they give us comfort, honest opinions and unconditional support. They tell us honestly if we've made a mistake and will encourage us to do better or develop our talents.
True friends also offer us a shoulder to cry on when we are feeling down.
Here's what Starchild readers had to say on the topic, My Best Friend.
Bethany Wang Qi Syuen, 7
Older sister Bethany Wang Qi Syuen, seven, thinks her BFF is cute, mischievous and talkative. "He is my little brother, Asher. He is as imaginative as I am, and together we cook up lots of funny stories and adventures! He's my partner-in-crime at home. I hope we can be best friends forever."
Asher Wang Qi Chuen, four, writes: "My sister Bethany is my BFF besides my grandparents who love me very much. I really enjoy my sister's company. She is friendly and often reads to me and helps me with spelling. We love to do art and craft together."
Wong Cheng Yang, 8
"My friend is a girl. Her name is Ern Tong. She is in the same class with me in school and we go to the same tuition too. I like her because she is kind to me. We always talk to each other during break time," writes Wong Cheng Yang, eight.
Wong Jie Ern, 6
Wong Jie Ern, six, writes: "My best friend is Yu Yang. He is six years old and he is my classmate. I like him a lot because he is friendly. He plays with me every morning."
Six-year-old Chuah Seng Koon's best friend is Yan Bei Ch'ng. "He's been my best friend forever (BFF) since kindergarten. We are now in different primary schools. We are glad we can still meet every Saturday for English tuition. On weekends, we FaceTime each other to play our favourite online game, Brawl Stars.
Chuah Seng Koon, 6
Nine-year-old Lim Sheng Hao's best friend is Howard. He thinks Howard is intelligent and good-looking. "Howard is my classmate. His parents opened a cafe which is so close to our school. We share the same interests such as Pokémon cards and video game, Plants vs Zombies 2. I hope that we can continue to be in the same class till high school."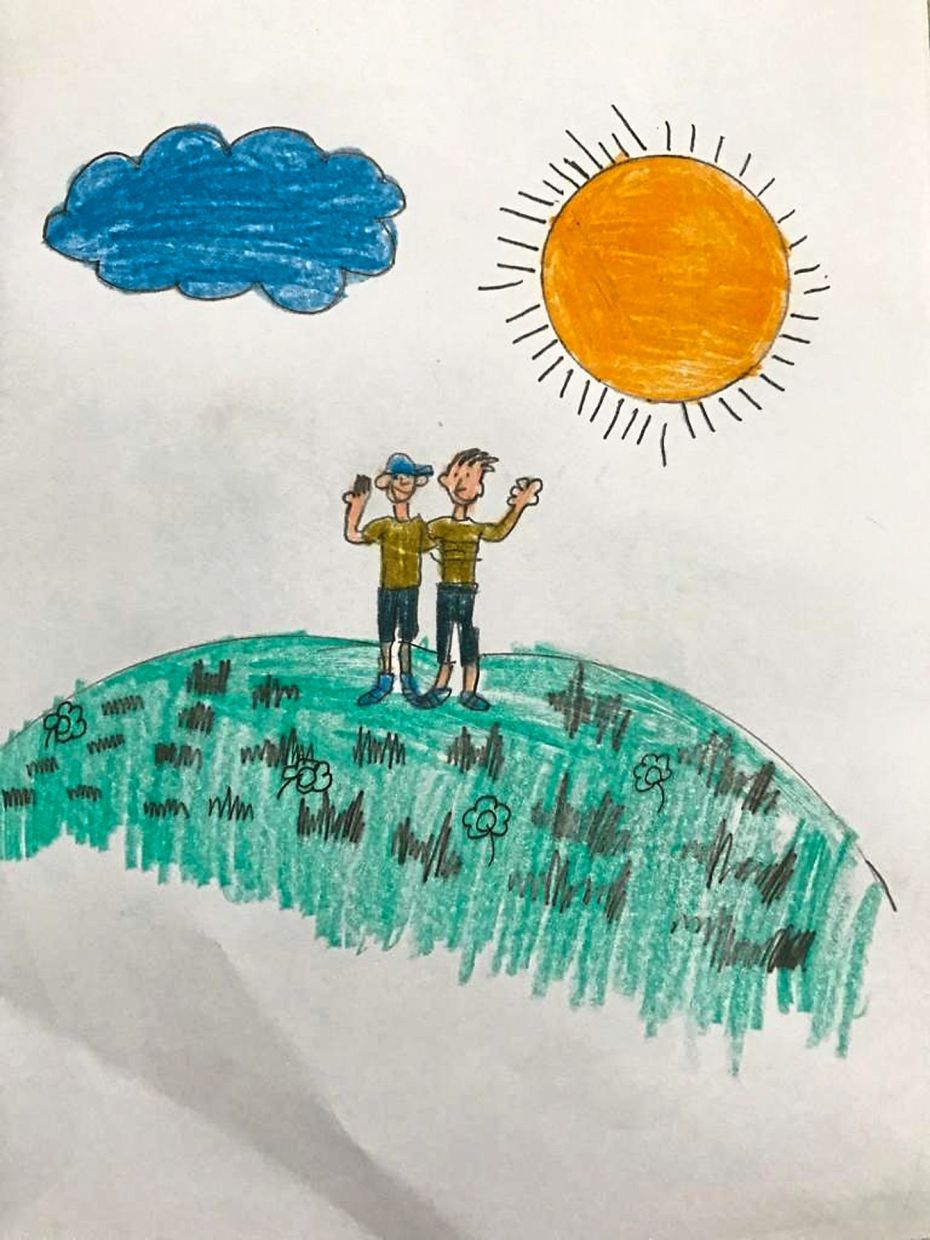 Lim Sheng Hao, 9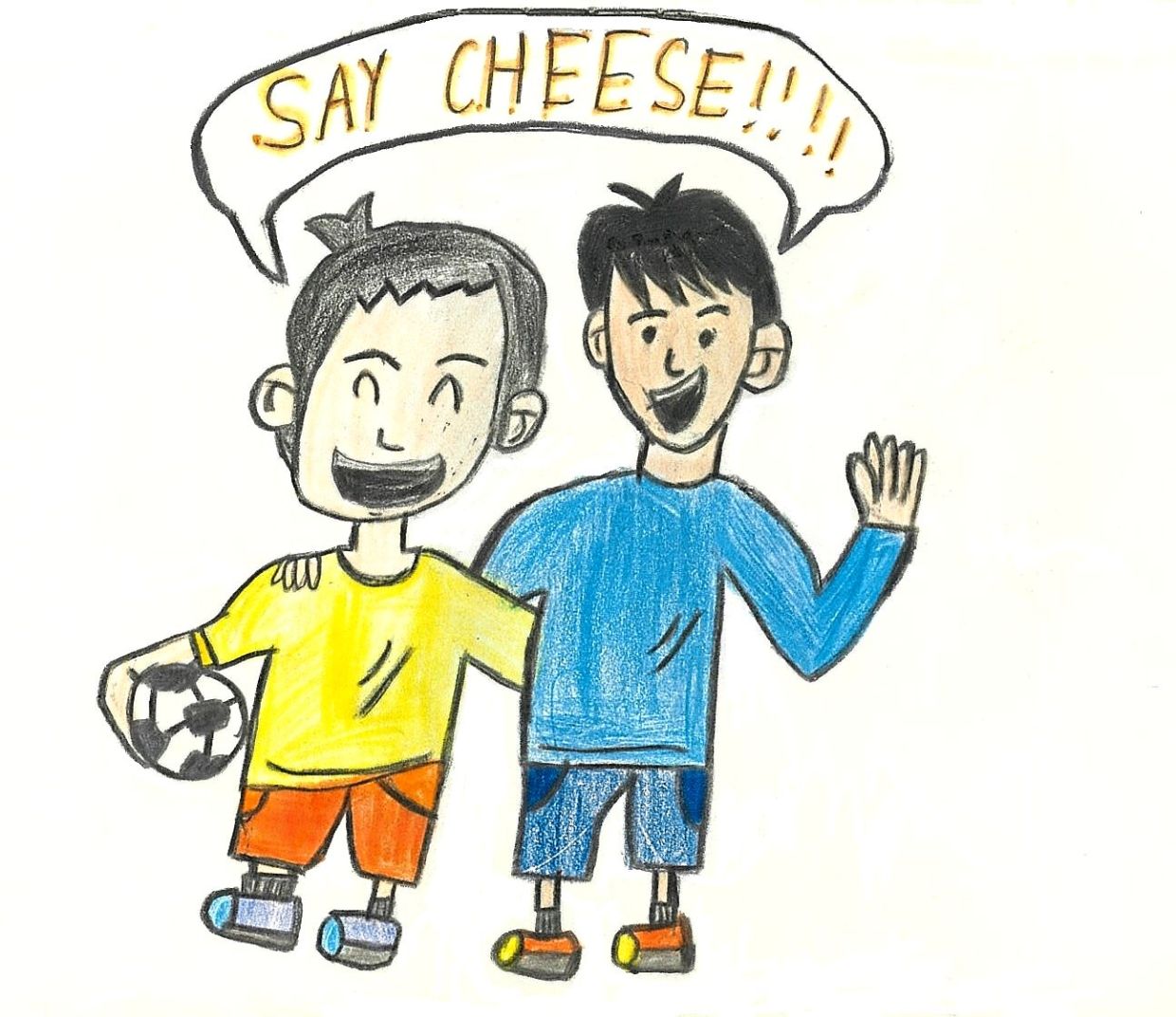 Jayden Tan Li Sheng, 9
Nine-year-old Jayden Tan Li Sheng says: "I have a few friends but Lim Jing Fu is the closest to me. He's always here for me whenever I need help with homework. He is good in basketball. I'm blessed to have him as my best friend."
Find the hidden words!
ITEM: Imagine you are a colour expert. You are asked to choose the colours for a new coat of paint for your house. What colours would you pick for the exterior and interior? Would you pick pastel or bold colours? Would you consider black or red? If so, where do you want to put these colours?
Do you want to choose one colour theme for the whole house or different colours for different rooms? What is the colour of the living room? Would you ask your family members for suggestions or would you go ahead and make your own choices? Tell us why you choose the different colours or just one colour.
Draw a picture of a newly painted house. You can show the outside or just one room or a section of the inside of the house. If your favourite place is the kitchen, show us what colours are used for the kitchen. If you like the staircase area of your home, tell us what colour you'd like it to be and how you'd decorate this area? Do you hang family photos on the wall, or paintings?
Email your contributions to lifestyle@thestar.com.my by Oct 21. Please put "STARCHILD: Colours" in the subject line of your email.
Scanned drawings should be in jpeg format, with a resolution of 200 dpi.
Your contributions must carry your full name, age (open to children aged 12 and below only), gender, phone contact, and address. Instead of handwritten letters, please type out your letters.
Starchild readers' My Best Friend drawings
---
Subscribe now to our Premium Plan for an ad-free and unlimited reading experience!